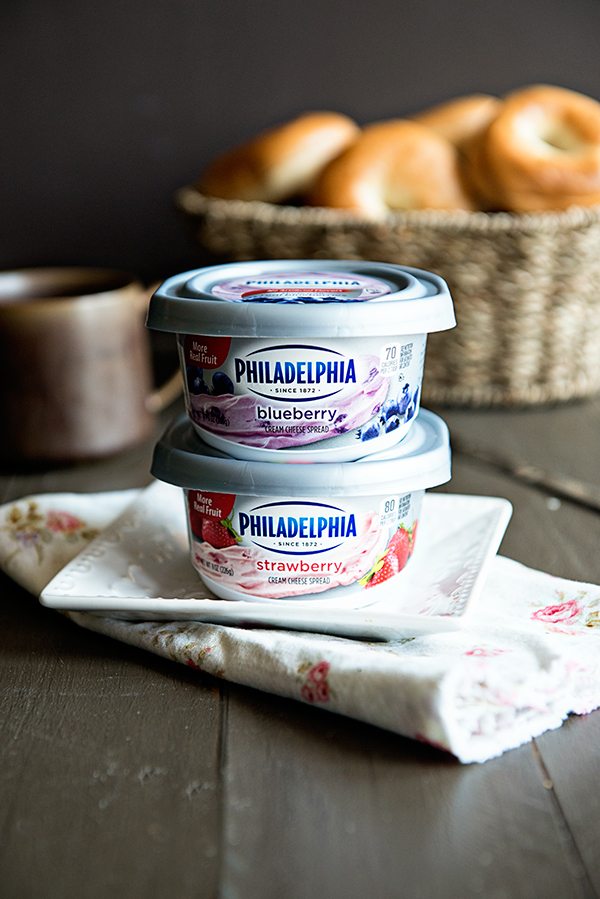 Recently, I started hosting a weekly coffee hour for friends at my house. It has been a really great chance for anyone who needs a quick break in their morning to come over and relax for a bit while catching up with friends. I'm calling it "Two Handed Coffee Hour" – inspired by a blog post on Over The Sycamore where Ashley talks about how drinking your coffee with two hands forces you to slow down and enjoy the moment a little more. I hope my friends who come are enjoying this respite in the week as much as I am!
Since the gatherings are meant to be relaxing and no stress, I've decided to keep the food I have along with the coffee nutritious and low key. That's why I was happy to see for the first time in 17 years, PHILADELPIHA has made significant changes to its line of Cream Cheese Spreads. They have made enhancements to their line of PHILADELPHIA Cream Cheese Spreads with more real fruits and vegetables added in! There are now over 24 Philadelphia Cream Cheese Spread varieties! Who knew, right? Some of the most popular flavors they've been rolling out are:
— Strawberry — Garden Vegetable — Blueberry — Chive & Onion — Spicy Jalapeno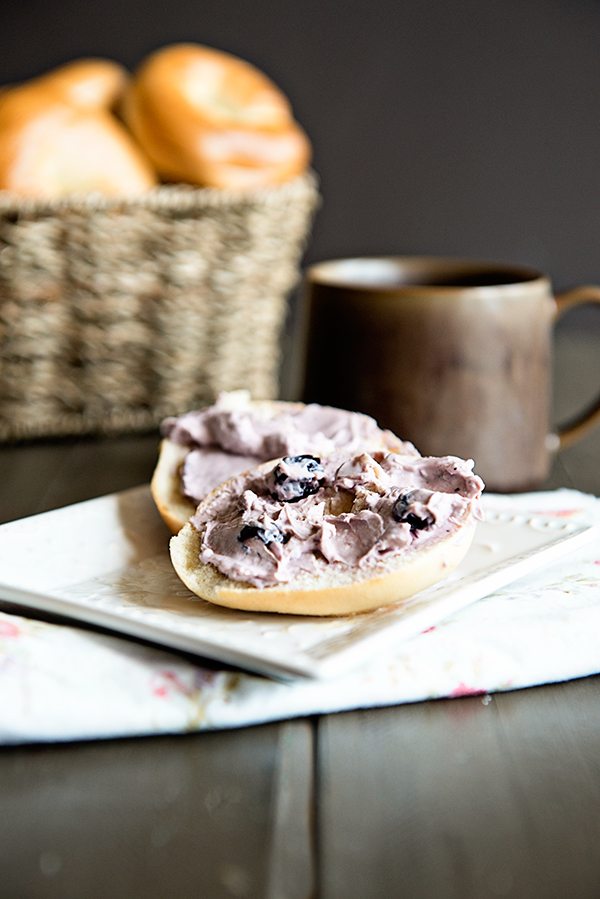 Spreading some of the fruit packed PHILADELPHIA Cream Cheese spreads on bagels has been the perfect, low key, yet tasty breakfast to go along with my Two Handed Coffee Hour.  In fact, a bagel with blueberry PHILADELPHIA Cream Cheese Spread in one hand, a cup of hot coffee in the other and friends to chat with all around? That pretty much signifies the perfect morning to me!
Go forth and enjoy your two-handed coffee this morning and make sure to check out all of the PHILADELPHIA Cream Cheese Spread flavors. You can also keep up with the latest news from PHILADELPHIA Cream Cheese by following them on Twitter @LoveMyPhilly, Facebook @PhiladelphiaCreamCheese,  Pinterest @SpreadPhilly.
Disclosure: I'm proud to be a compensated ambassador, bringing you delicious content and recipes featuring PHILADELPHIA cream cheese. As always, all opinions expressed are my own.