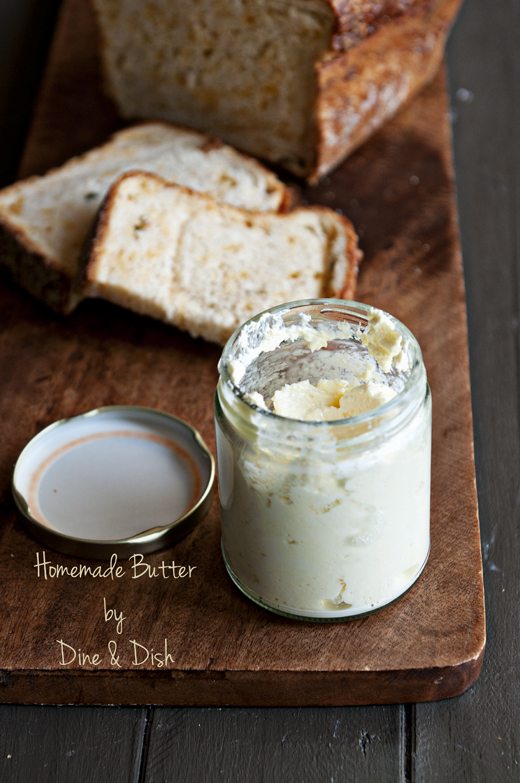 So, ya' know, I was just sitting at home this morning and decided to make homemade butter. No big deal.
For some of you making homemade butter may not be a big deal, but to me? Homemade butter = big deal.
I had no idea how easy butter was to make. Heavy whipping cream and if you desire, a dash of salt, an awesome Blendtec Blender and voila – butter!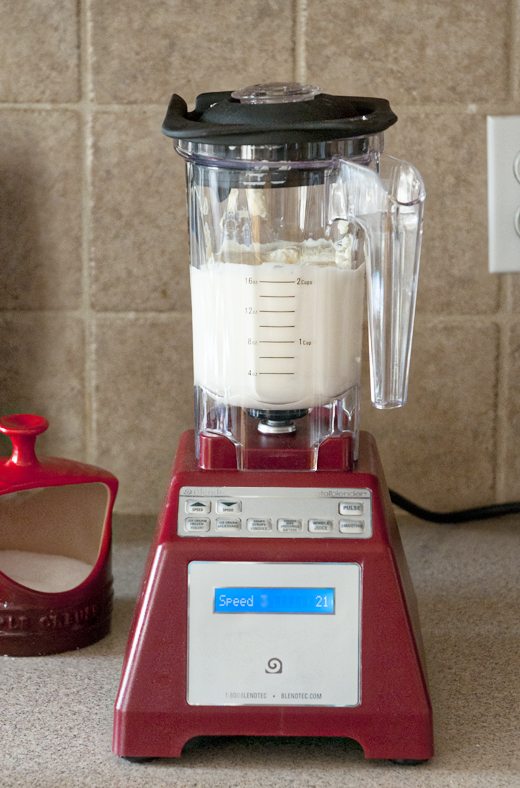 The Blendtec Total Blender Classic Wildside blender is one powerful machine. It can handle the soft (but still very cool) jobs, like butter, but it can also tackle more strenuous jobs like ice crushing and fruit smoothie making. Milkshakes, salad dressings, nut butters and more… this machine is honestly more than I ever imagined I could get from a blender. It does it all so effortlessly, just like making butter.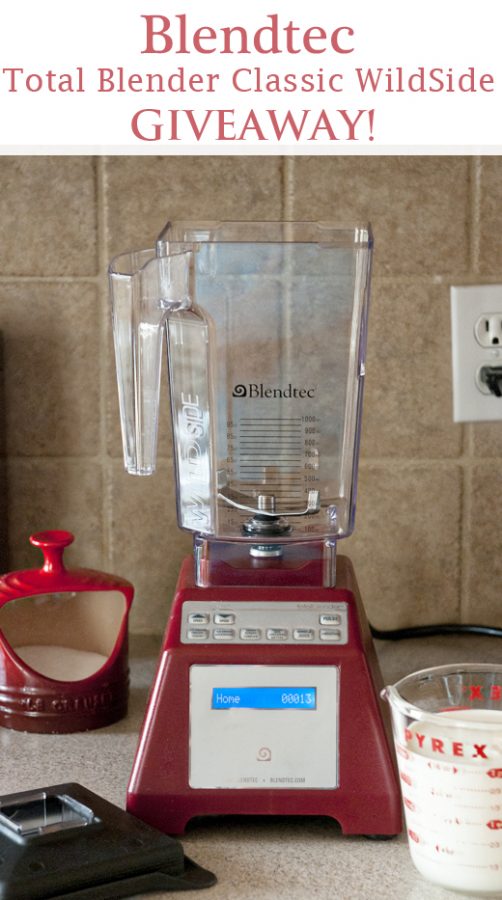 My friends at Blendtec have offered to give away one Blendtec Total Classic Wildside Blender (ARV $454.95) plus Twister Jar (ARV $119) to one lucky Dine & Dish reader. I'm so excited to share this giveaway with you all because it is truly an incredible appliance. I know you'll love it!
To enter the giveaway, I'm trying something new to make entering easier for you. See all the instructions below. Thanks for entering and sharing with your friends. Best of luck! Oh.. and see below the Rafflecopter giveaway info for instructions on how to easily make your own butter with Blendtec!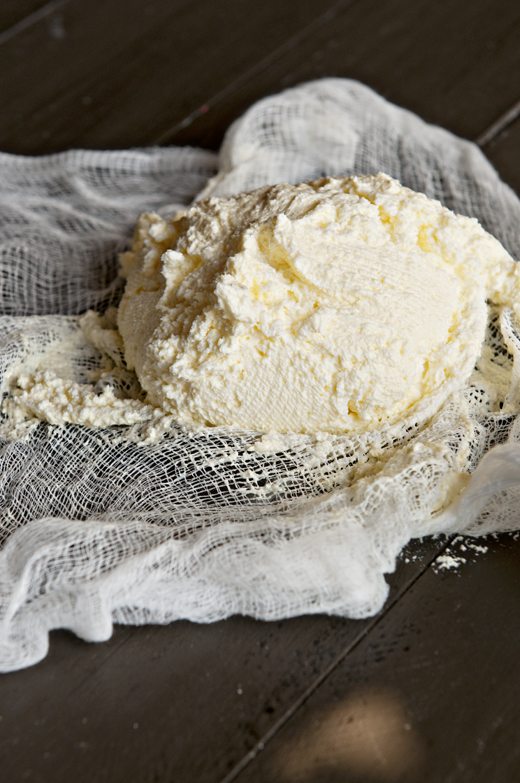 Homemade Butter
Making homemade butter is so simple. This recipe, with instructions adapted from the
Blendtec website
proves just how simple it can be!
Ingredients
2

cups

heavy whipping cream

brought to room temperature

1

pinch

Kosher salt
Instructions
Add whipping cream to blender jar and secure lid.

Turn blender on to speed 2 and run cycle for 45 seconds, then press "Pulse" to stop.

Using a spatula, move whipped cream towards center of jar and secure lid. Press "Pulse" and hold down, 2-3 seconds, until whipped cream has stopped blending. Using a spatula, move contents towards center of jar. Repeat this step of pulsing, stirring and securing lid 10-12 times.

Once buttermilk begins to separate from butter curds, press "Pulse" for 2-3 seconds until solid butter curds separate from buttermilk.

Power blender off, remove lid and place a piece of cheesecloth over the lid. Over a bowl, slowly turn the blender jar over and allow liquid (buttermilk) to move through the cheesecloth into the bowl.

Once the liquid is removed, scoop the butter from the cheesecloth and place in a mason jar or plastic container. Refrigerate until ready to use.

Note: You can also save the buttermilk for future use as well!
This is a sponsored giveaway on behalf of Blendtec. All opinions expressed are my own!