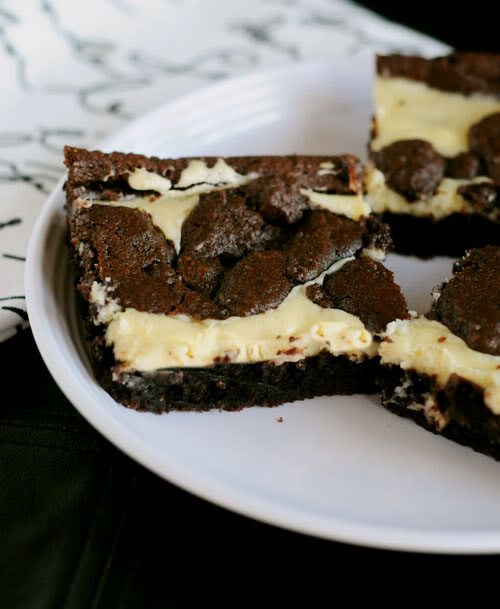 When I started my first blog over three years ago, I really struggled with which category of blogger I fell into. Was I a food blogger or a mommy blogger? I love cooking, baking and writing about food but I also couldn't deny the fact that I am a mom and being a mom makes up a huge portion of my life. After much contemplation, I started my family blog and my food blog attempting to maintain the two separately. Little by little, I began to notice that my family life slowly started creeping into my food blog more often than not.
My main blog has always been my food blog but as any of you who read my blog have noticed, the family portion is a huge part of it now as well. Most of my posts relate somehow back to my personal life and often my kids. My "mommy" blog is often very neglected as I have found that it is easier for me to just work with the one blog and combine the two categories.
Over the next several weeks, you are going to see a lot more of my mommy side coming out in my posts as I have been chosen to be a part of a really fun blogging opportunity. I'll share more about it next week, but wanted to give you fair warning up front! Don't worry – Dine & Dish will remain a food blog and you will still continue to get a dose of my foodie side with each post.
Speaking of combining things, are you one of those people who likes to add things into your brownies or do you prefer to just go with the simple chocolate fudge version? I typically like my brownies as plain as can be, so I would consider myself to be a brownie purist in that regard. No mix-ins or toppings needed because then I think it becomes too much of a good thing, which really can ruin a good recipe sometimes. This was my firm belief until I recently tried the Black-and-White Cheesecake Square recipe from the Easter issue of Martha Stewart Living Magazine. Holy heaven on earth – these little squares are soooo good. The chocolate brownie batter is incredibly thick and rich. It is topped with a layer of delicious cheesecake and finished off with dollops of more fudgy brownie batter.  I have now discovered that sometimes, combining the right amount of two really good things turns out great!
Black & White Cheesecake Squares
Black-and-White Cheesecake Squares (from Martha Stewart Living Magazine)
Ingredients
Vegetable oil cooking spray

2

cups

plus 2 tablespoons all-purpose flour

3/4

cup

unsweetened Dutch-process cocoa powder

1

teaspoon

baking soda

1/2

teaspoon

salt

10

ounces

2 1/2 sticks unsalted butter, softened

2

cups

granulated sugar

3

large eggs

21/2

teaspoons

pure vanilla extract

8

ounces

cream cheese

softened

1/2

cup

confectioners' sugar
Instructions
Preheat oven to 325 degrees. Coat a 9-by-13-inch baking dish with cooking spray. Line dish with parchment, leaving a 2-inch overhang on both long sides, then spray parchment.

Sift flour, cocoa powder, baking soda, and salt into a large bowl. Cream butter and granulated sugar with a mixer until smooth. Add 2 eggs and 2 teaspoons vanilla, and beat until smooth, scraping down sides of bowl. Reduce speed to low; add flour mixture. Increase speed to medium; beat until incorporated.

Reserve 1 cup of dough; cover, and refrigerate. Press remaining dough into bottom of prepared dish. Refrigerate for 30 minutes (I eliminated the refrigeration step). Bake until base is set and edges are puffed, about 25 minutes. Let cool in dish on a wire rack.

Mix cream cheese, confectioners' sugar, and remaining egg and 1/2 teaspoon vanilla in a medium bowl. Spread over cooled base; crumble reserved dough on top. Bake until filling is set, 25 to 30 minutes. Let cool in dish on wire rack, then lift out using overhang. Cut into 24 squares. Squares will keep, covered and refrigerated, for up to 3 days.