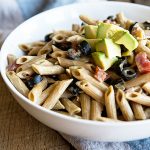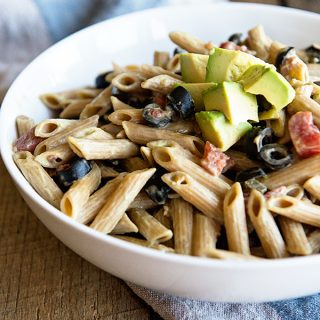 Pasta with California Avocado Cream Sauce
A simple side dish recipe easily comes together when you toss a creamy California Avocado sauce together with whole wheat pasta, olives and diced tomatoes and chilies.
Place California Avocado, sour cream, lime juice, olive oil, salt and pepper in a blender and blend until smooth and creamy.

In the meantime, cook pasta according to package directions.

Once pasta is done cooking, drain immediately and toss with creamy avocado sauce, Rotel tomatoes and green chilies and sliced black olives. (Do not rinse pasta or allow pasta to cool before tossing).

Serve hot.