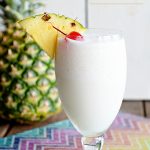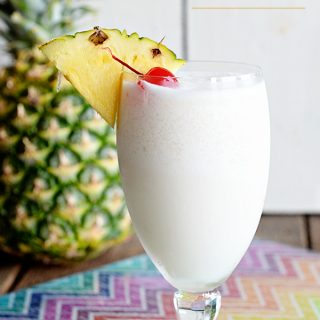 Perfect Piña Colada Recipe
If you like Piña Colada, getting caught in the rain... you'll love this Piña Colada recipe!
In a blender, combine rum, pineapple juice, coconut cream and ice. Blend until smooth (I usually do two cycles of blending so I have an extra smooth pina colada).

Pour into a hurricane or high ball glass. Garnish with a slice of pineapple and maraschino cherries.
Use Coconut Cream not Coconut Milk for the creamiest version of this recipe.