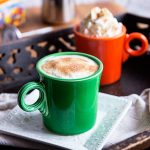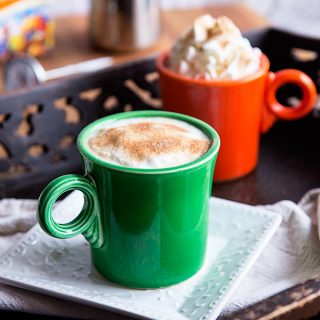 Pumpkin Spice Tea Latte Recipe
A spicy full bodied fall flavored tea latte from Celestial Seasonings.
If you have an espresso machine: Clean your machine's coffee basket thoroughly. Cut open 3 tea bags, pour tea into basket and compress as if it were coffee. Brew a single "shot" and pour into coffee mug. Steam milk using wand and pour over brewed tea. Sprinkle with cinnamon.
Without espresso machine: In a medium saucepan, gently heat milk over low heat until very warm but not boiling. Add 2 tea bags and simmer 5 minutes. Remove from heat, remove tea bags. Using a whisk, beat milk until it foams. Pour into coffee mug and sprinkle with cinnamon.