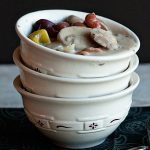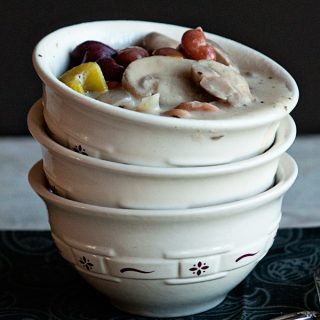 Creamy Mushroom and 3 Bean Soup
Our favorite creamy chicken soup gets a makeover with mushrooms instead of chicken! This is one soup recipe you'll want to hold onto. It'll quickly become a fall favorite!
In a large stock pot, sauté the mushrooms, onion and celery in butter until tender. Stir in flour until blended. Gradually add the broth and seasoning and Siracha. Bring to a boil. Reduce heat; simmer, uncovered, for 10 minutes.

Stir in the beans and simmer for 10 minutes. Slowly add the cream and a pinch of salt; heat through but do not boil.