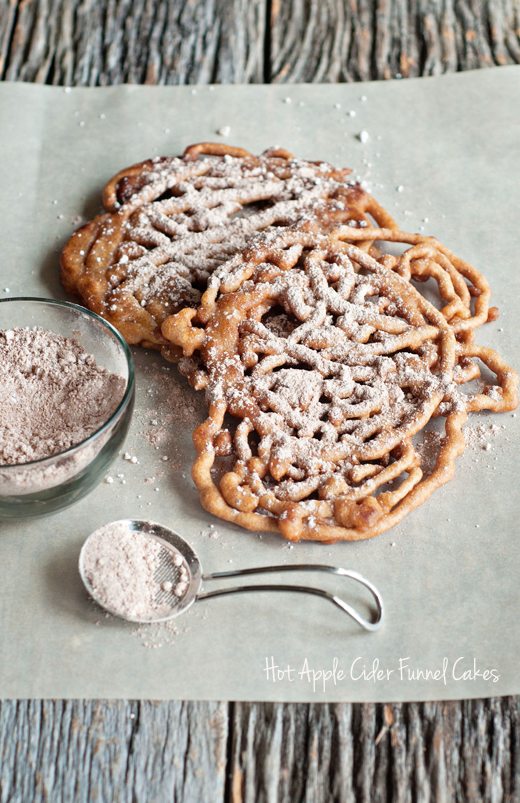 You know it's been a good day when one of the kids walks into the house from school and says "It smells like those doughnuts from the pumpkin patch and apple orchard in here. Why does it smell like those apple doughnuts? Where are the doughnuts?"
No, I didn't make doughnuts today, but I did make Hot Apple Cider Funnel Cakes… yes I did… with a cinnamon and powdered sugar topping. Mmmmmmm.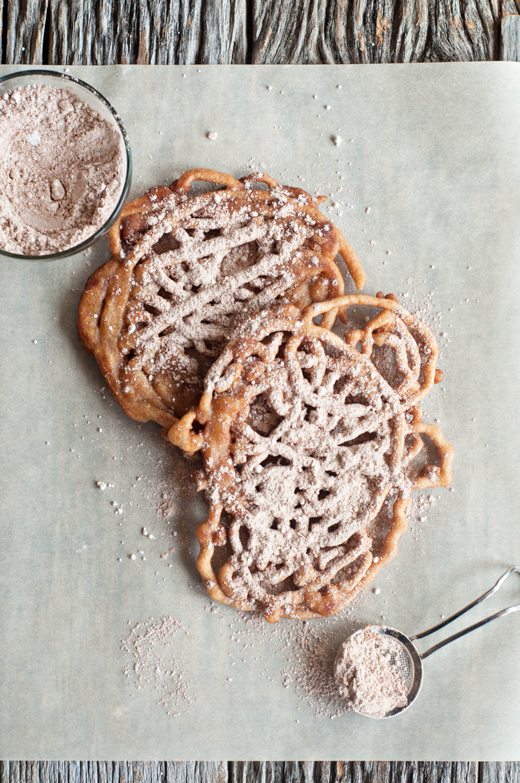 Good day turns questionable when the kid keeps yammering… "Where are the doughnuts, mom? Can I have a doughnut?"
Then you have to break it to the poor little one that 1 – you didn't make doughnuts and 2 – you made funnel cakes but they are all gone. Yes, all gone, as in none left for the after school kids to eat. Ooops. That's a fun one to share… you get to smell the deliciousness of what we had to eat today, but sorry… you don't get to have any!
Luckily, they are really easy to make. Once my jeans fit again, I'll definitley make some more, to share.
These are similar to my Pumpkin Funnel Cake Minis that I made last fall, but normal funnel cake size and smack full of cinnamon apple flavor. Make some for your kids today – or eat them all yourself and break their heart. It's up to you.
Enjoy!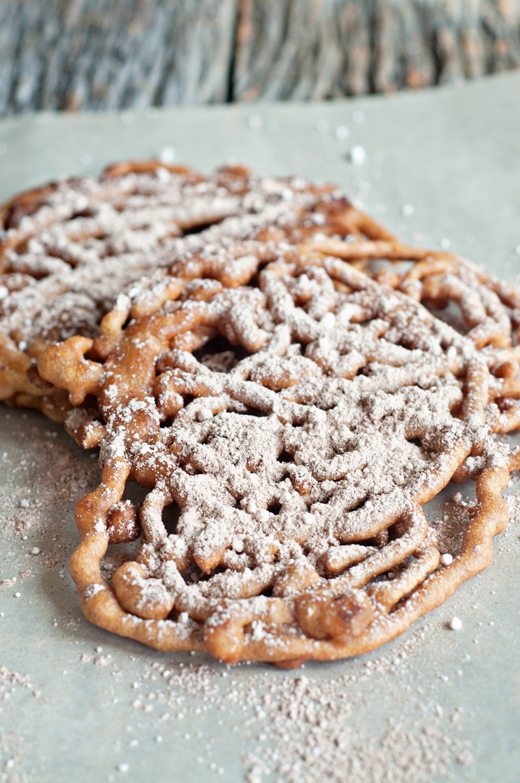 Hot Apple Cider Funnel Cakes
Funnel cakes take on fall with this Hot Apple Cider Funnel Cake recipe!
Ingredients
3

eggs

¼

cup

granulated sugar

1

cup

Green Mountain Naturals Hot Apple Cider

cooled (brewed at 8oz setting)

1

cup

milk

1

Tablespoon

vanilla

3

cups

all purpose flour

½

teaspoon

salt

1

Tablespoon

cinnamon

½

teaspoon

Allspice

2

teaspoons

baking powder

vegetable oil

for frying
For topping:
¼

cup

powdered sugar

1

Tablespoon

cinnamon
Instructions
Beat eggs, sugar and vanilla together until creamy. Next, add the Green Mountain Naturals Hot Apple Cider and milk slowly – beat until well combined.

In a separate bowl combine flour, salt, cinnamon, Allspice and baking powder. Slowly add to the wet ingredients, blending until smooth and creamy.

Heat vegetable oil in a 2 inch deep skillet on your stove. You'll know the oil is hot when you place one drop of batter into the pan and it cooks quickly.

Using a funnel or fill an empty squeeze bottle (like a clean ketchup bottle) with batter. Pour the batter into round, funnel cake shapes, cooking one at a time. Once browned, carefully flip and cook the other side (1 minute total at the most).

Carefully remove from hot oil using tongs or a spatula. Drain on a dry paper towel.

In a small bowl combine powdered sugar and cinnamon. Using a sifter, sprinkle cinnamon sugar mixture over the funnel cake. Serve hot.
Disclosure: I have partnered with Green Mountain Naturals to create recipes using their product. All opinions expressed are my own.