Here are 5 great tips for making the most of your time at Walt Disney World Parks.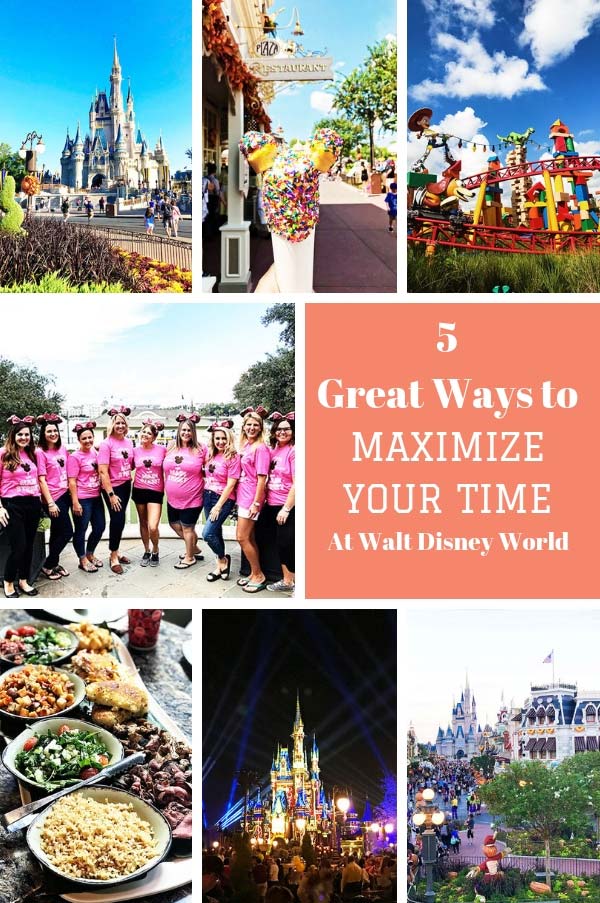 I recently returned from one of my favorite brand trips each year, eating my way through all the parks at Walt Disney World. No matter how often I visit Disney, I always leave wishing I had more time to do ALL the things. The parks at Walt Disney World and Disney Springs offer so much enjoyment, it's hard to pack everything you want to get done in one trip.
When you are planning your vacation to Disney, I know you'll want to spend as little time in lines as you can and maximize the time you do have at each park. Today, I'm sharing 5 Great Ways to Maximize Your Time at Walt Disney World. Time is money, and time is a most valuable resource. Here are some tips on how to get the most out of the time you have, so every minute of your vacation can the very best!
Take Advantage of Mobile Food and Beverage Ordering
We all know that visiting the Disney parks takes a lot of energy and everyone gets hungry. However, when you are having an awesome time riding rides or visiting characters, the last thing your family wants to do is stop having fun to wait in line for food.
Welcome to Disney's Mobile Food and Beverage Ordering, where you can order food and snacks straight from your My Disney Experience app. You order what your family wants from your phone and then you will get notifications as your food is being made and when it's ready. Once your food is ready, you head to the restaurant or kiosk you ordered from, and pick it up in the special Mobile Orders window. It's so simple!
Here's a list of restaurants and kiosks currently offering Mobile Ordering at Walt Disney World Parks. (The photo above is of the Satu'il Sampler Platter from Satu'li Canteen in Animal Kingdom. It's a family platter with a little something for everyone!)
Visit the Parks During a Special Ticketed Event
There are times throughout the year that Disney closes the park in the evening to ticketed customers and re-opens for special ticketed events. These events, like the Mickey's Not So Scary Halloween Party we attended, gives guests the opportunity to experience Magic Kingdom in a whole new way.
One big draw during Mickey's Not So Scary Halloween is the trick-or-treating. Guests (kids and adults alike) are given bags to trick-or-treat around the park for candy. If you hit all the trick-or-treating spots, you will leave Magic Kingdom with a giant bag of candy and candy bars (like Skittles, M&M's and Twix bars)!
Now, you may be wondering how attending an event like Mickey's Not So Scary Halloween Party could help maximize your time. Well, during this special ticketed event there are still a good amount of people in attendance, however you have a few opportunities to ride rides with less people in line. The Boo-to-You Halloween parade is a very popular event and takes place twice in the night. Watch the parade once (do it – it's so cute!), then during the second showing, head to the rides. You'll find for the most part, lines will be a lot shorter than normal so you'll be able to ride even more during this time. Shorter lines = less time in lines and more time for fun!
By the last hour of the night, we've found most rides to have such short lines you could ride them over and over again if you want. Find more about Mickey's Not So Scary Halloween party and other special ticketed events here. Currently, ticket prices start at $85, depending on the dates you choose to attend.
Staying on a Property? Take Advantage of Extra Magic Hours
One of my favorite memories with my daughters was attending the Disney Social Media Moms conference. I got out of my conference sessions, my girls and I headed to Epcot late at night to take advantage of it being open for Extra Magic Hours. We rode so many rides, with lines being a lot shorter than normal and ended up closing the park down. There's something extra magical about being one of the last ones to leave a Disney park. It's so much fun!
Registered guests who stay on Disney Property can take advantage of the parks being open late at night or early in the morning for them. Which parks are open and times change daily, so make sure to check out the park hours for each location when you make your plans. Extra Magic Hours definitely help guests make the most of their time at the parks.
Reserve Your Spot for the Happily Ever After Dessert Party and Fireworks Show
The first time my family ever went to Magic Kingdom, we tried to cram as much as we could into one day as possible. My four kids were really little (Leah was just 1). As you can imagine, by the end of a jam packed day everyone was totally exhausted. But, I had been looking forward to the night time parade and fireworks show all day long and wanted to stake out the perfect spot for it. We found our perfect spot right in front of the castle an hour before the show started, sat down staking out our space, and waited. Within that hour, Ella (who was 3 at the time) had a massive melt down and couldn't be consoled. Shoulder to shoulder and row after row of people, we knew staying was not going to be an option.
We picked up our kids (one screaming), and headed out of the most magical place on earth sad and deflated. Friends, never again.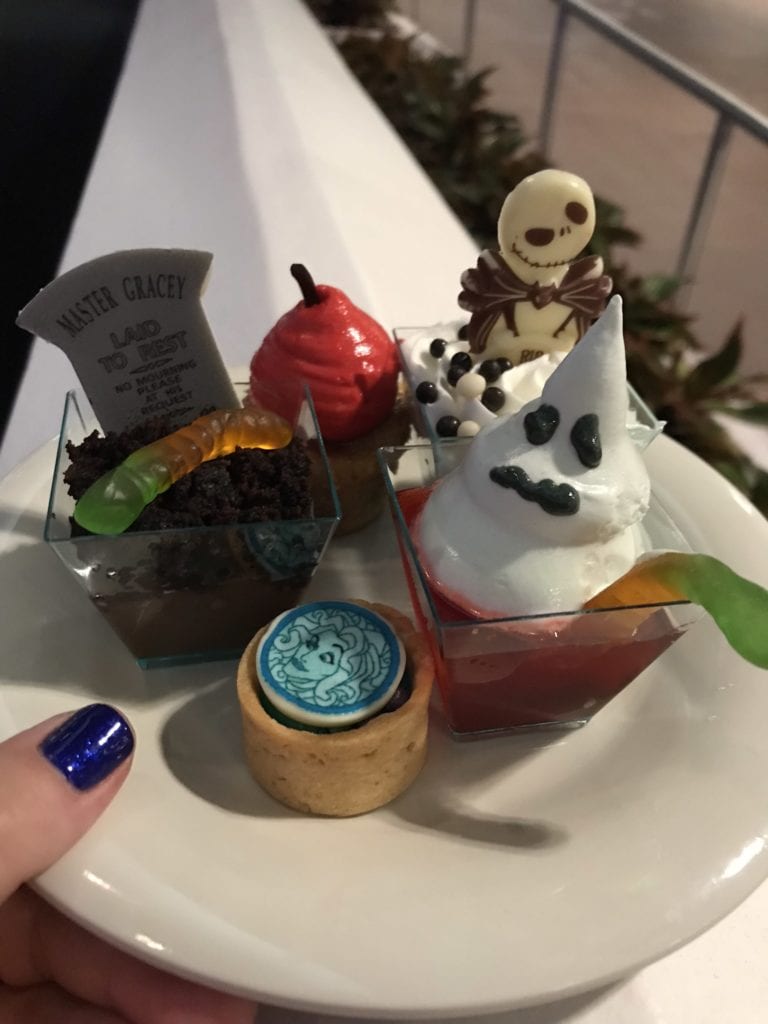 First of all, the time you have at the Disney parks is so precious, and unless you are lucky enough to visit often, you want to make the most of every minute. Why then, would you spend part of that time sitting and waiting in line for a parade or fireworks show when it doesn't have to be that way?
Now, every time I visit, I spend the extra money to go to the Happily Ever After Dessert Party, which includes special reserved seating for the fireworks show and an all you can eat dessert buffet. The Happily Ever After fireworks show is one of my all time favorite things at Disney, so I don't want to miss it. Spending a little extra money is worth it to me for the extra time to enjoy not sitting and waiting. (You can read my blog post here about why the Happily Ever After Dessert Party makes me so happy!)
Have a Plan or Go With People Who Do
Some of the best advice I have for making the most of your time at Walt Disney World Parks is to have a plan…and this is coming from someone who typically flies by the seat of her pants on vacation. There is so much to do and see (and eat and drink) at Disney, it's easy to get overwhelmed if you don't have a simple plan of each day mapped out. Your plan can be flexible, but make sure if there are certain things you know you absolutely MUST do, map out when and where that will happen.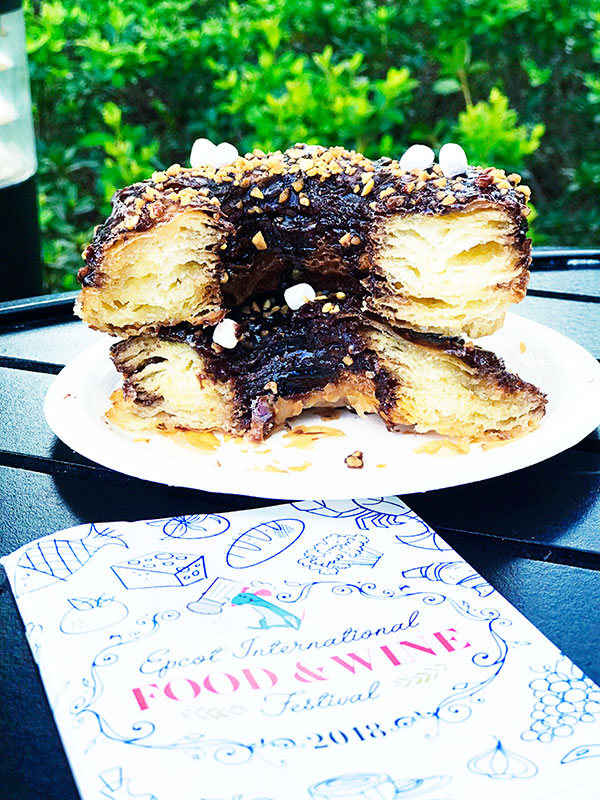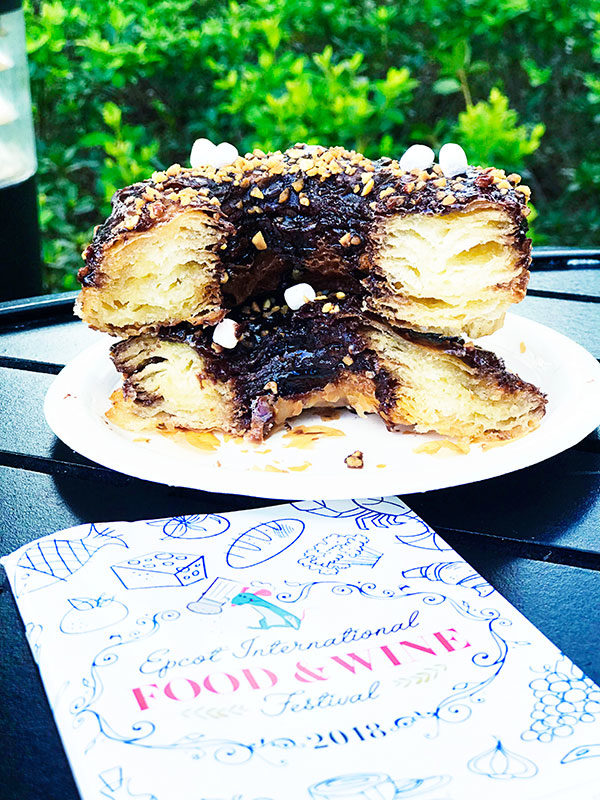 For example, at the Epcot International Food & Wine Festival, there are so many awesome things to eat and drink. I'm sure you could do it all, but it would take a massive appetite and a lot of time. What I like to do is get the festival Passport and map out what sounds like "must eats" for me. I know the Cheese Bread in Brazil, the Creme Brûlée in France, the Guiness Cake in Ireland, etc are just a few of my must eats. By going through the passport and choosing the things I know I can't miss, I don't get overwhelmed by all of the choices and am better able to map out my plan.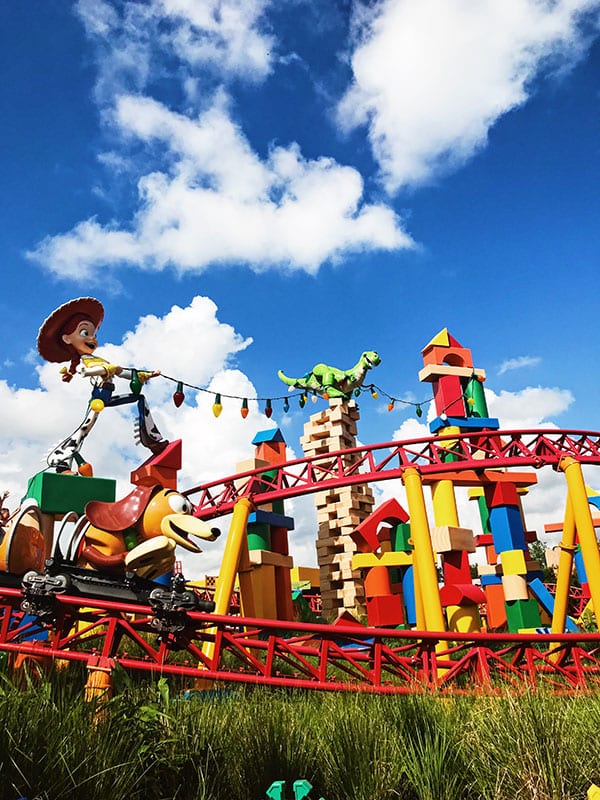 Fast passes are another thing to plan ahead for. As soon as you know you are visiting Disney World, get on your My Disney Experience app and map out your fast passes for your vacation. Fast passes are such a great way to skip the long lines and maximize your time. If you are with people who are Disney experts, have them teach you some of their tips and tricks for scheduling fast passes. There are many ways to make sure you get the fast passes for the rides your family wants to enjoy.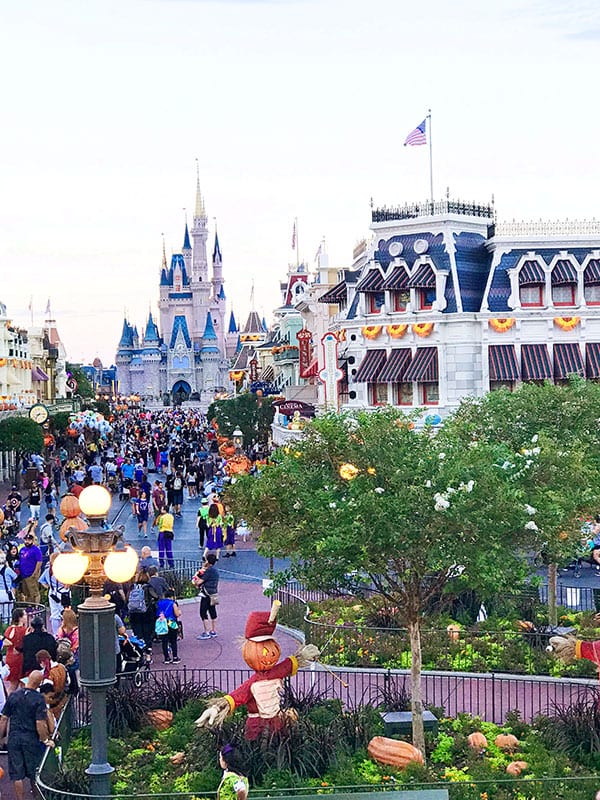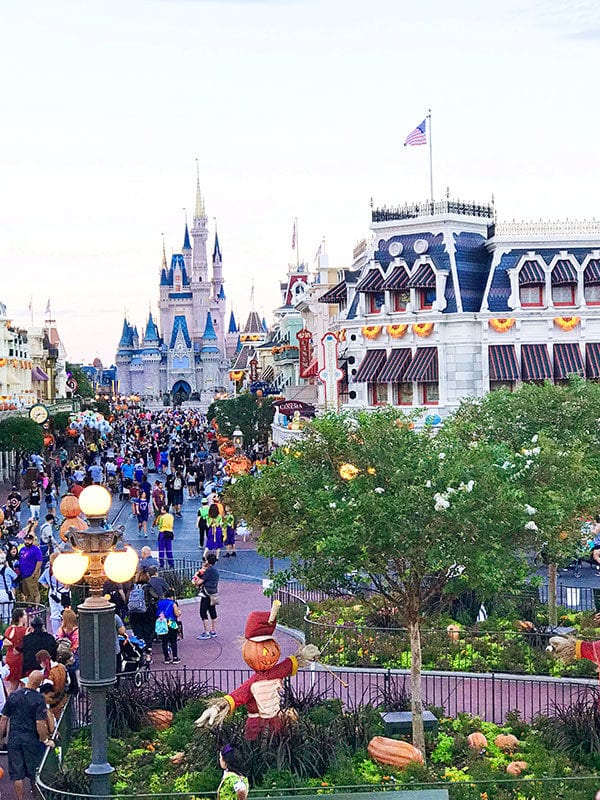 I hope these tips to help maximize your time at Disney World Parks help you and your family to have the most magical time! If you have any questions about any of the things I shared, just leave a comment here or shoot me an email. I'd love to help you have the time of your life enjoying as much as you can of the most magical place on earth. Happy travels!
For More Great Disney Tips, Check Out These Blog Posts:
Disclosure: Thank you so much to Walt Disney World for sponsoring this trip and for providing food, lodging, as well as unique park experiences. All opinions expressed are my own.