It's no secret that Walt Disney World is the happiest place on earth. After a recent trip, I'm sharing 5 Ways to really Rock Your Happy when visiting.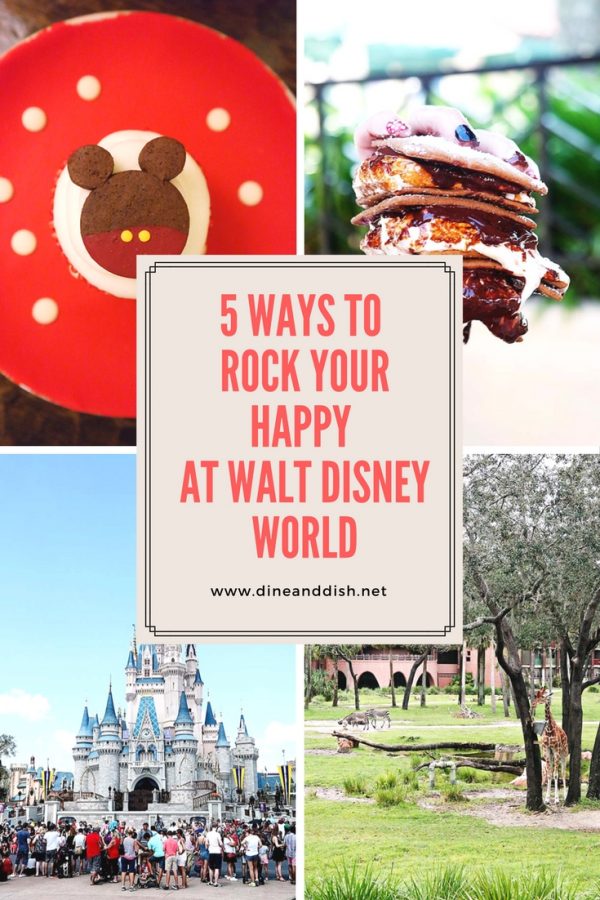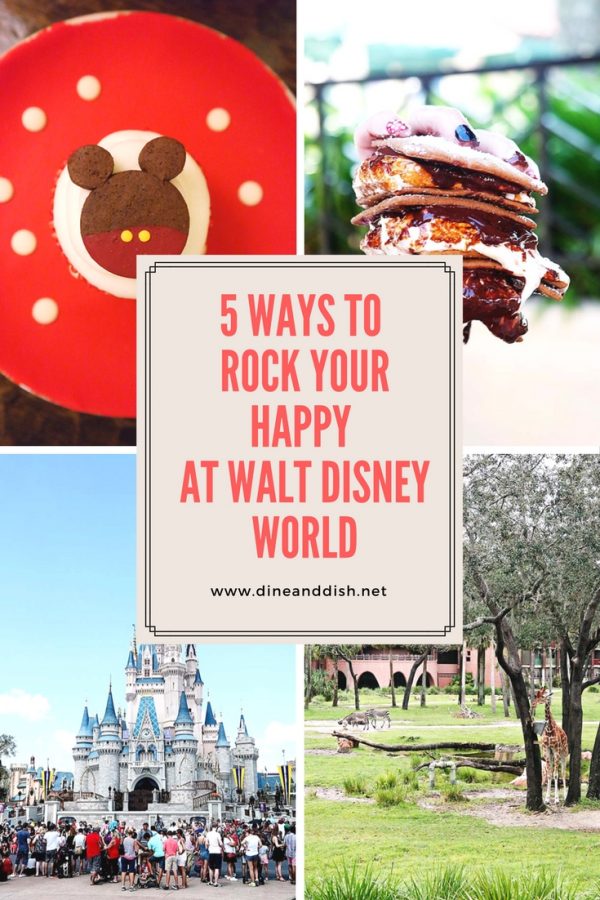 Last month I had the opportunity to be a guest of Walt Disney World with a group of talented friends and bloggers. It's no secret that Walt Disney World is considered the happiest place on earth, but to some people it can be somewhat overwhelming. That's why I've compiled a list of my 5 most favorite ways to Rock Your Happy when visiting Walt Disney World. Of course there are way more than 5 ways to find happiness at Disney, but I wanted to share some of my most favorite. Let me know what you would add!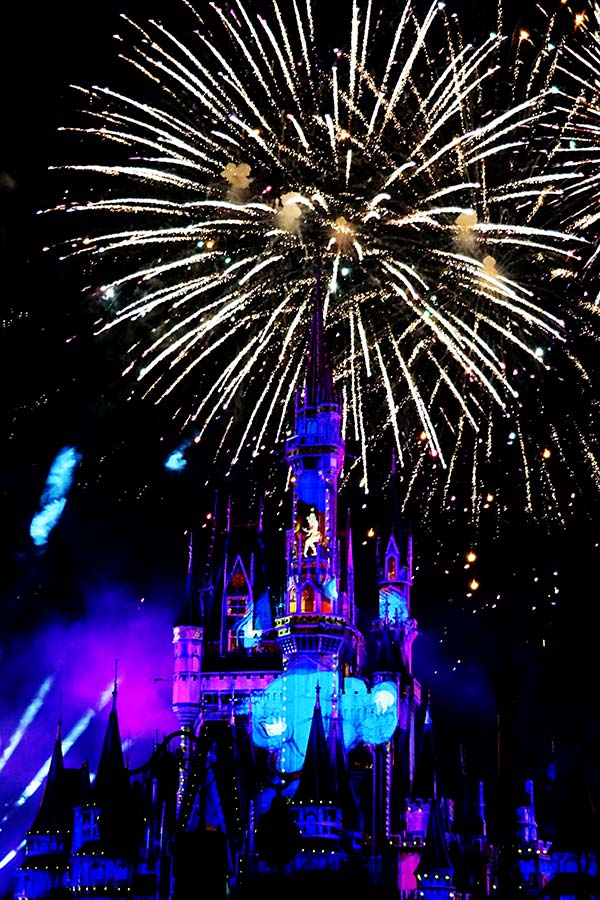 Happily Ever After Dessert Party and Fireworks
The Happily Ever After Dessert Party and Fireworks spectacular is a special add on event at Magic Kingdom that is definitely worth it for dessert lovers. For the Happily Ever After Dessert Party, you are given a special wrist band and led into a room with an all you can eat buffet of every kind of dessert imaginable. From gourmet ice cream sandwiches to cheesecake bites to an array of beautiful cupcakes, you'll find everything to curb your sweet cravings at this event. The best part is, with the price of your dessert party wristband, you get special, exclusive seating for the most amazing fireworks and animation display I have ever seen.
Disney has outdone themselves with a full on spectacular show of fireworks, music, and colorful castle projections. This was seriously the most beautiful show of this type I have seen and the entire evening at the Happily Ever After Dessert Party and Fireworks Show was truly magical. In fact, there's a possibility I may have cried I was so happy. All happy tears, of course!
The cost for the dessert party is $59 for Plaza Garden viewing ($35 ages 3 to 9); Tomorrowland Terrace is $79, $47 ages 3 to 9 and you do need to reserve your spot ahead of time.
Stay at the Animal Kingdom Lodge
You know that your hotel is a good one when you are at Walt Disney World and you don't even want to leave your room! Friends, I had the awesome luxury of staying in a Savanna view room at the Animal Kingdom Lodge and I cannot recommend this experience enough. Waking up to giraffes, zebras and all kinds of other wildlife right outside your balcony door is a pretty amazing thing.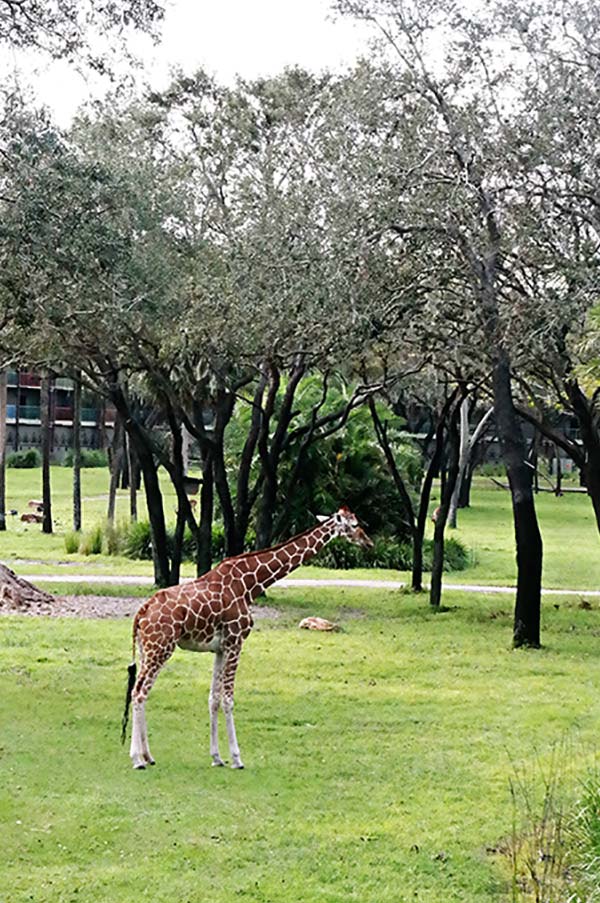 I was a bit obsessed with the giraffes that liked to hang out by my room. In fact, one evening they were out and I just couldn't force myself to go to bed because they were right outside my balcony. Seriously, how could I sleep when these precious animals were right there? Eventually they had mercy on me and went to bed which means I eventually got some sleep.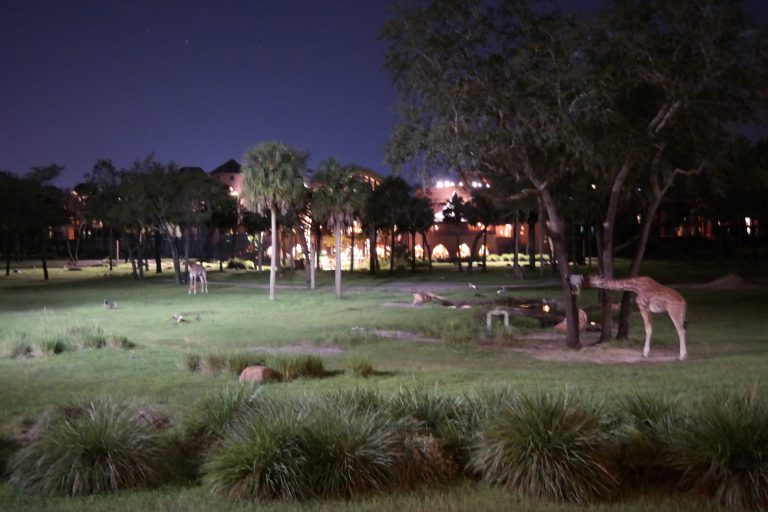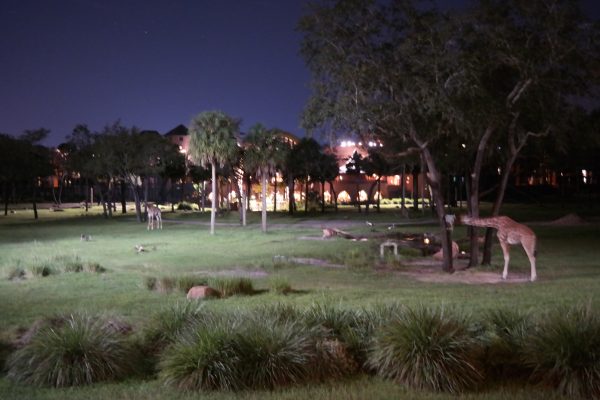 Animal Kingdom Lodge was a truly "rock your happy" experience for me. I can't recommend it enough.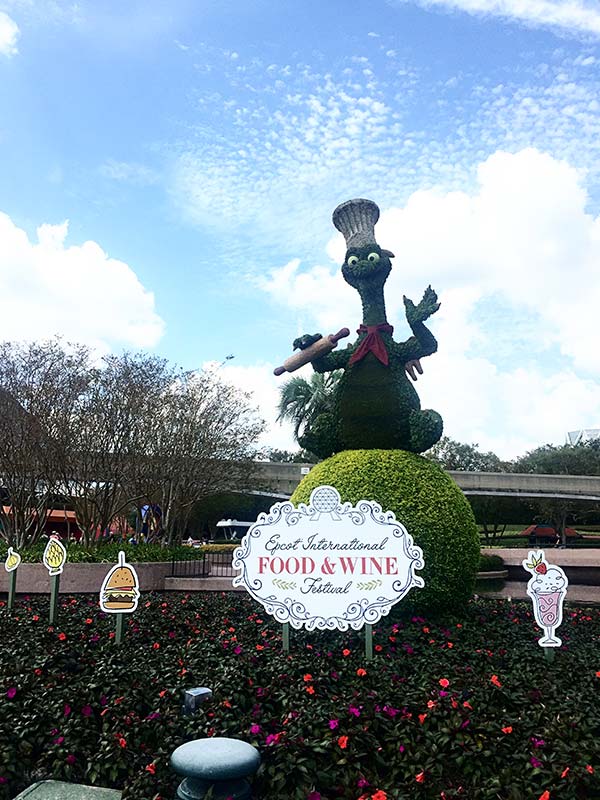 Visit the Epcot International Food & Wine Festival
This was my second year visiting Epcot during the International Food & Wine Festival. As a food lover there is no better definition of Rock Your Happy than being exposed to hundreds of foods from around the world in one spot. Whoa.  –> Click here to read about my Epcot Food and Wine Festival experience last year.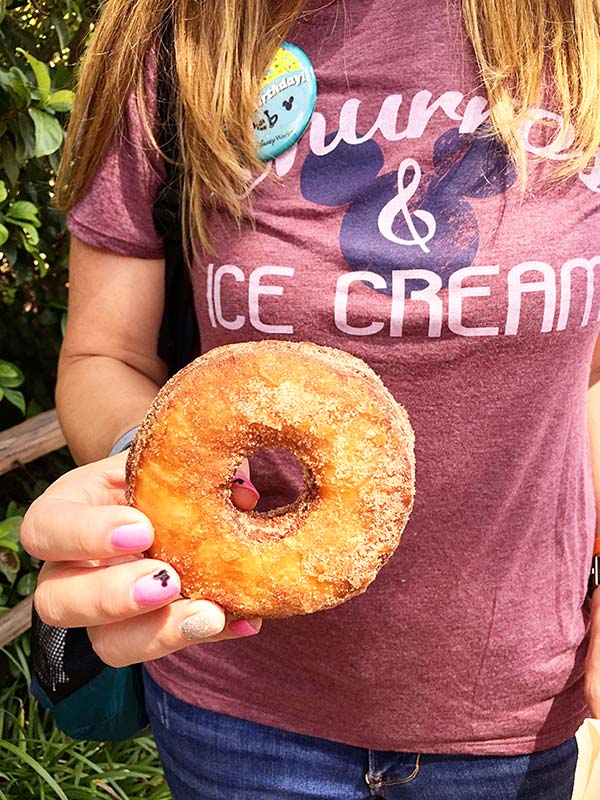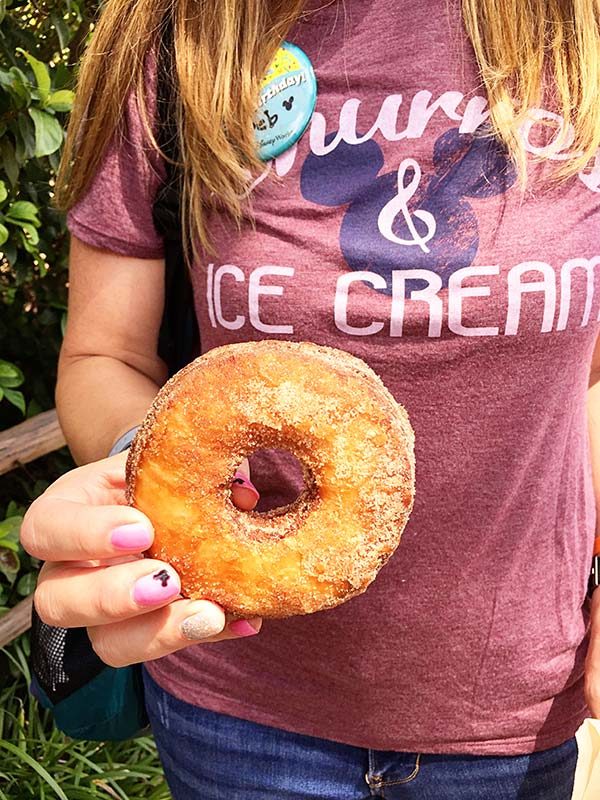 This year some of my favorites were the Cronut, Creme Brûlée,  New England Lobster Roll, Spicy Chicken Bao Bun, Kalua Pork Slider, Brazilian Cheese Bread and the shaved ice (it was so hot and this was so refreshing). These selections are only a tip of the iceberg of what you'll fine at the Epcot International Food and Wine Festival. Check out a full list of the foods you can experience, here.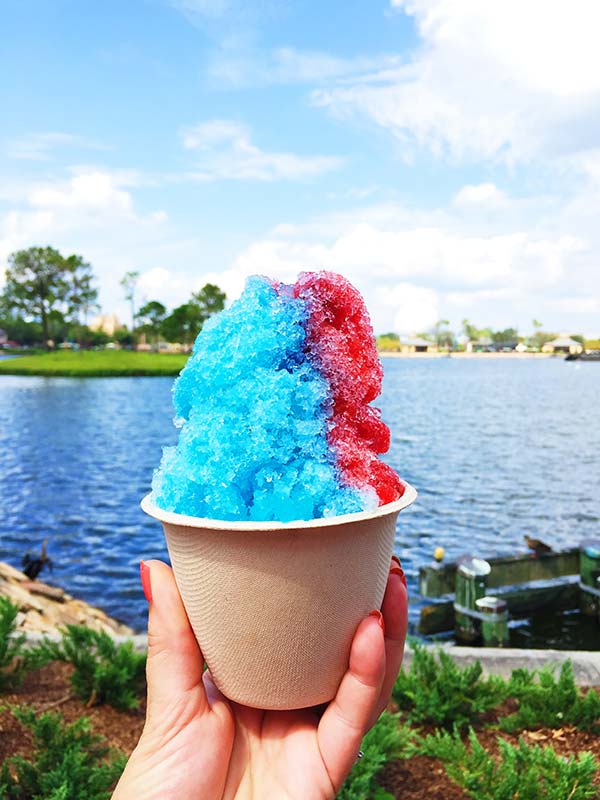 The Epcot International Food & Wine Festival runs for several weeks each year during the late summer and early fall. The 2017 season goes every day from August 31st until November 13th (a record 75 days!). It's definitely a must experience to rock your happy!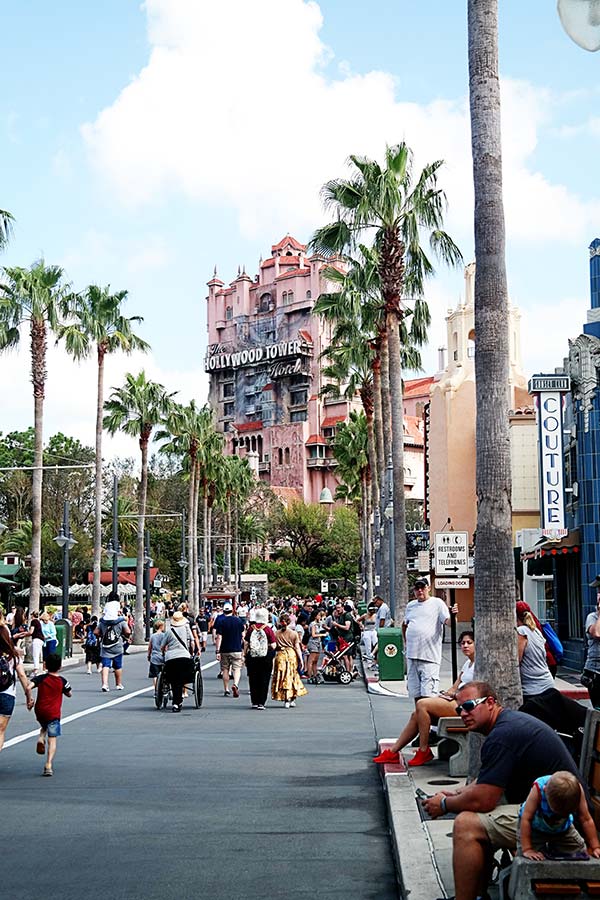 Ride the Happiest Rides
Everyone is going to have different opinions of this but for the ultimate Rock Your Happy experience, make sure to ride the following rides.
Hollywood Studios: This park has two of my all time favorite rides. One is the Tower of Terror…a ride I was truly terrified to ride the first time – but ended up laughing the entire way through. There is just something about this ride that makes me so happy (even though it is a tad bit terrifying). Also, The Rock 'n Roller Coaster. If you love fast coasters and Aerosmith, this is one of the BEST! Finally, a bonus Hollywood Studios ride that's not fast or scary but is just so darn fun is Toy Story Mania. If you get through this ride without cracking a smile, something is wrong with you. Just saying.
Animal Kingdom: If you are a Disney fan, you've probably heard about the newest addition to Animal Kingdom… The World of Avatar. This new area includes two incredible new rides, but the one I was in absolute awe over was Avatar Flight of Passage. This 3D ride is an incredible experience, virtually riding on the back of a mountain banshee while soaring above the world of Avatar. This is a fast pass must, as the ride is really popular (but worth the wait, I promise). As long as you're in Animal Kingdom, make sure to head over to Expedition Everest for a thrilling coaster experience!
Epcot: OK I'll be honest… I love Epcot but it's less about the rides and more about the food and culture experiences. However, you cannot go to Walt Disney World without riding Soarin'. This is a 3D experience like no other, full of the sites, sounds and views of major scenic attractions across the world. Do not miss this ride!
Magic Kingdom: There are so many fantastic rides over at Magic Kingdom, but when I'm on a limited time schedule, my absolute must hits are Space Mountain, 7 Dwarfs Mine Train, It's a Small World and Big Thunder Mountain Railroad.
Experience the Holidays at Walt Disney World
While visiting Walt Disney World this time around, we got a sneak peak at all the happy plans in the works for the holiday season. There are so many awesome things, but here are a few I think will rock your happy.
First of all, all throughout each of the parks, chefs are hard at work developing the most delicious desserts and menu items for the holiday season. Some of my favorite items are coming out of Disney Springs this year, including Gingerbread S'Mores, peppermint macarons, hazelnut star trees and more. In addition, if you are over at Disney Springs during the holiday season, make sure to check out the expanded Christmas Tree Trail. We got a sneak peak of the decorated trees being featured this year and I promise, they will rock your happy indeed!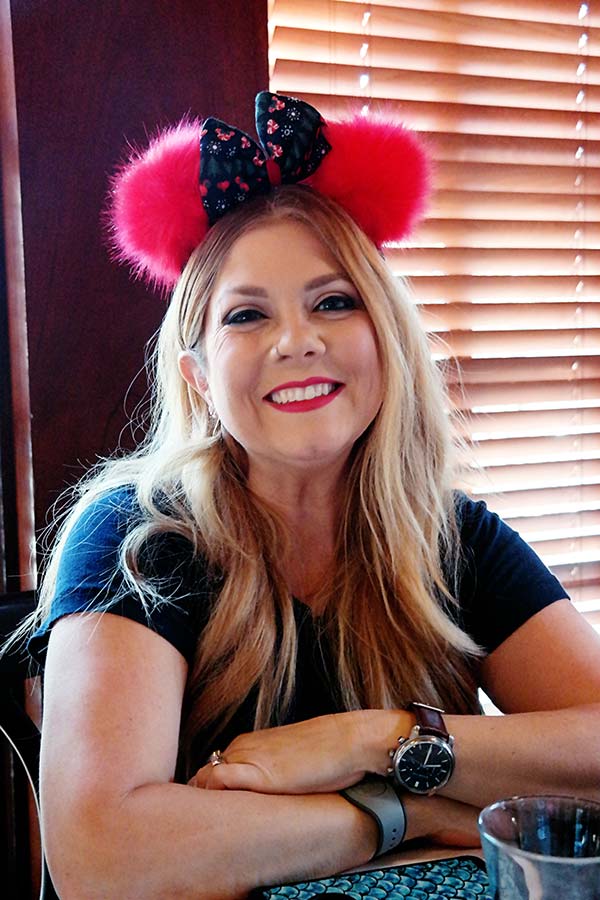 In addition to all the great holiday themed food, the merchandising department at Disney is hard at work bringing us some really cute Disney themed items for the holidays. Look for the new pom pom Mickey ears (as seen on my friend Kristan), as well as Minnie purse ornaments, ceramic Disney themed Christmas trees, customized stockings and more. I can't wait to visit Walt Disney World sometime over the holidays to see the magic of Christmas merged with the magic of Disney. What a rock your happy experience that would be!
Walt Disney World truly is one of the best places to "Rock Your Happy", especially when experienced with friends (Kristan, Stephanie, Deborah, Julie, Shelly, Amanda and Jenny pictured above). Tell me, what are some of your favorite happy experiences at Walt Disney World? I'd love to know what you'd add to my list!
Disclosure: Thank you so much to Walt Disney World for sponsoring this trip and for providing food, lodging, as well as unique park experiences. All opinions expressed are my own.