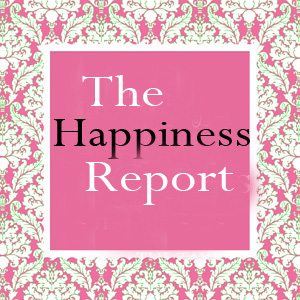 I hinted to this some earlier in the week, but…
My brother has cancer. We found out this week that he has Stage 4 cancer in the form of an inoperable mass pressing against his esophagus. In addition, we were told this evening that his spine is deteriorating, which most likely means cancer has metastasized into his bones. The PET scan will be happening soon and we'll know much more then, but in the meantime, we are trying to grasp the reality that cancer has forcefully invaded our family.
How does this fit in with happiness? Well, not a lot, except I know how important it is to focus on the positive. I've seen the power of "mind over matter" at work and I know that even amid all the worry, sorrow and stress, it will be essential for us to keep our mind focused on the little things that makes us happy.
Some of the things on my list today may seem small and petty, but you know what? If you can get a boost of happiness from something as simple as eyeshadow, then there is nothing petty about it. So, for now, here is what has made me happy lately.
Friday morning I'll be joining Libby's and group of Kansas City bloggers swinging hammers for Habitat for Humanity. As part of their Get Back to the Table initiative, Libby's will be providing 12 new homeowners with everything they need to make family mealtime a reality including a complete dining set and a stocked pantry. Libby's is also partnering with local Hen House grocery stores to collect food to stock the Habitat for Humanity food pantry so that all of their new homeowners can benefit from these efforts. It makes me so happy to be part of such a wonderful event. Follow #LibbysGiving on Twitter to see how things are progressing throughout the day.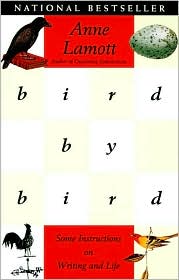 I recently started reading Bird by Bird by Anne Lamott. If have any interest in becoming a better writer, this book will inspire you like no other. I'm only on chapter four, but I feel like I've pushed myself in my personal writing time more this week than I ever have. This book will make you strive to be a better writer.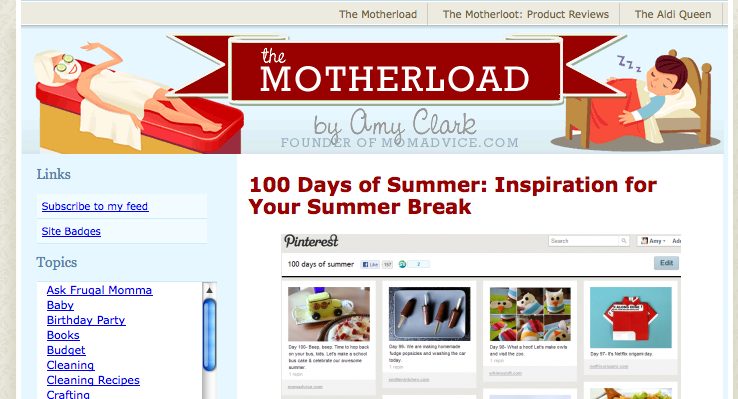 My friend, Amy, from Mom Advice created the coolest 100 days of summer activity "guide". It is so cool you will just have to go check it out for yourself.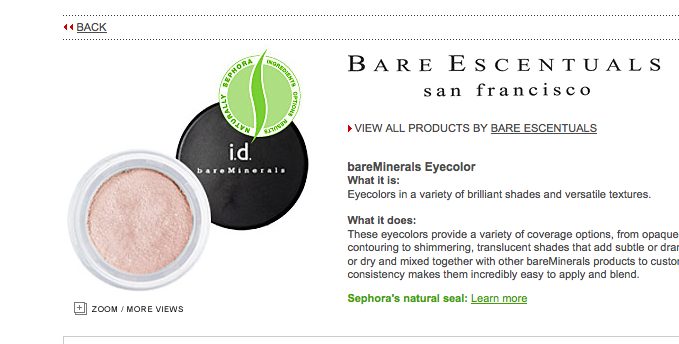 Ready for petty? The other day I was at Sephora and the girl put a sample of Bare Minerals Bare Skin eyeshadow in my bag for me to take home. I have never loved an eye shadow more than this! Ladies… you know how you sometimes want to wear makeup but for the most part don't want it to look like you are wearing makeup? You go into Sephora and say "I want to put on makeup each morning but I don't want it to be really noticeable that I'm wearing makeup" at which your husband who overhears you says "If you don't want to look like you are wearing makeup, then why don't you just not wear makeup?" And then you decide that men are dumb if they don't understand the understated makeup need? OK – well THIS is that eyeshadow. The "you are wearing makeup but it doesn't totally look like you are wearing makeup" eyeshadow. I love it and I think you will too!
I'll end on this note. Happiness is… a suite at The Great Wolf Lodge with one King sized bed, 2 Queen sized beds, 1 pullout couch…. and everyone piled in one bed by morning.
Give your babies extra squeezes tonight. Tell your family you love them. Pick up the phone and call your loved ones. And, remember to look for happiness in the little things. It is often in those little things and little moments where the largest pockets of happiness can be found. (Thanks everyone for your prayers…. they are appreciated more than you could ever know.)
Please note – I am being sponsored by Libby's to participate in the build for Habitat for Humanity, however all opinions expressed are my own.
Another side note – I don't really think men are dumb…they may not understand the significance of makeup, but they certainly aren't all dumb.
Oh – and please share what's been making you happy lately! Let's spread some happiness around!

Disclosure: This blog post contains affiliate links. As an Amazon Associate, I earn from qualifying purchases.