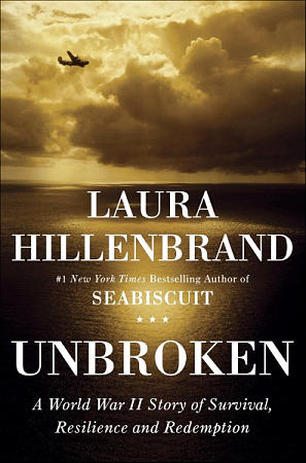 I finished the book Unbroken – A World War II Story of Survival, Resilience and Redemption today with tears streaming down my face.
Unbroken by Laura Hillenbrand is a gut wrenching biography / memoir of Louis Zamperini, a former Olympian who was drafted during World War II. After a series of "lucky to still be alive" events, Louis finds himself captured as a POW in Japan. Suffering unmentionable torture and abuse, Louis' story brings light to the treatment of POW's in Japan in a way I have never comprehended.
This is a heavy, heart wrenching book… it was difficult to get through yet extremely hard to put down. To sum up my feelings of this book, I think what I put on Twitter immediately after finishing it best conveys my feelings.

Unbroken is more than a war story… it is a book about persevering, faith, and forgiveness.
I will live my life differently, with a much deeper respect for the Veterans of the past and the present, thanks to this book. I highly recommend this book to all of you.
Up next…Fragile by Lisa Unger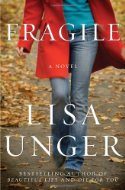 What book have you read lately that you'd recommend?
Let's connect on Goodreads to share book recommendations with each other!
Disclosure: This blog post contains affiliate links. As an Amazon Associate, I earn from qualifying purchases.