A review of my most recent books read as well as a look at the Whipped Goat Cheese and Honey Spread Appetizer recipe from the Made In America cookbook.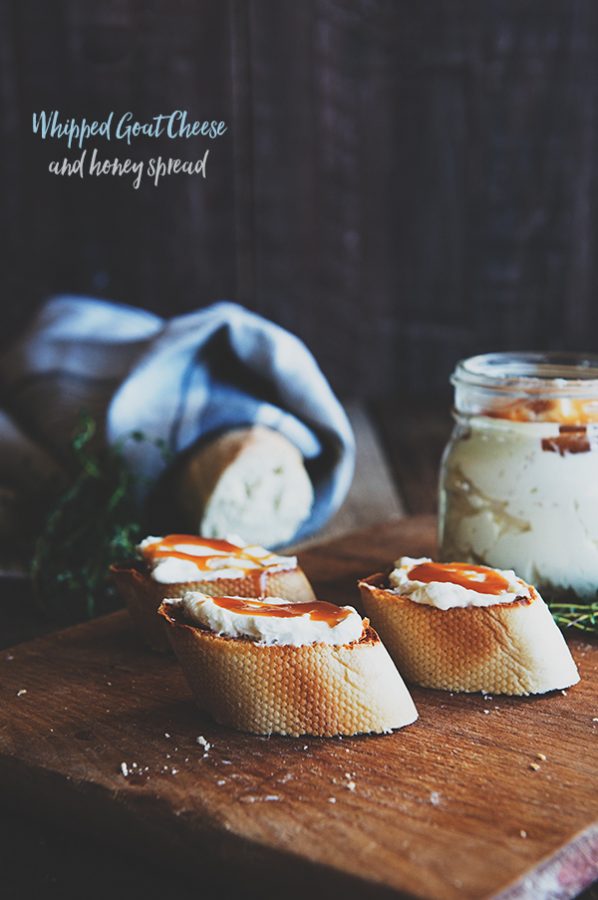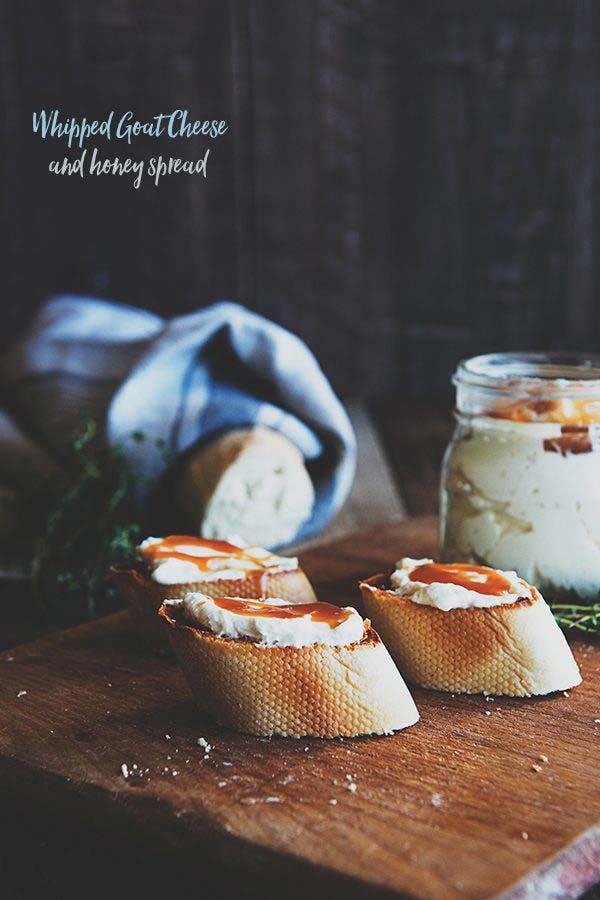 My plea to my Facebook friends was real… "Will someone PLEASE, PLEASE, PLEASE come get this Whipped Goat Cheese and Honey Spread OUT of my house? I can't be trusted around it any longer!"
Friends, I was first introduced to this amazing appetizer when my lunch bunch gals and I visited the world renowned Kansas City restaurant, Rye. I had one of the best lunches of my life at Rye, and this Whipped Goat Cheese spread was one of the reasons. It was so good! After my visit, when I received an email from a publisher asking if I'd be interested in receiving the cookbook Made In America, which features the recipes they use at Rye, I jumped at the chance! When the cookbook arrived, I flipped the pages to find out if my favorite new goat cheese appetizer was there, and it was! Naturally, I had to make it.
In addition to the Whipped Goat Cheese and Honey Spread recipe, Made In America also includes recipes like the famous (and absolute BEST ever) fried chicken they serve at Rye, homestyle pies, and more! This is a beautiful cookbook full of down home recipes with a modern twist.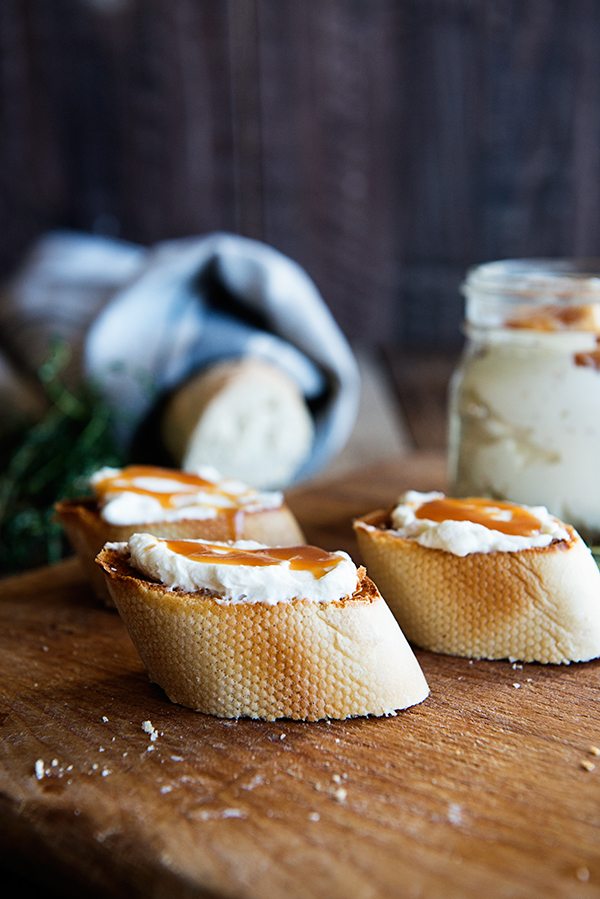 If you love beautiful typography and photographs combined with perfect "Sunday Dinner" type recipes, you will absolutely love the Made In America Cookbook! You can purchase Made in America on Amazon here. (See the recipe for this Whipped Goat Cheese and Honey Spread appetizer at the end of this post.) Now, on to some of the other books I've read in this past week.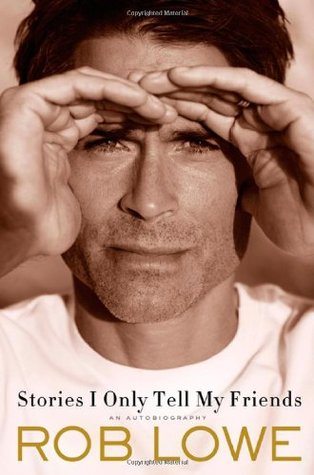 I can't believe I'm saying this because I did NOT expect to love this book, but I LOVED Rob Lowe's Stories I Only Tell My Friends. In fact, I loved it so much it may be the best book I've read in awhile.
Rob Lowe has faced a lot in his career as an actor, highest of highs and the lowest of lows. Hearing his perspective as a member of the "Brat Pack" and growing up in Hollywood was fascinating. If you loved or grew up with the Brat Pack, or love Hollywood insider stories in general, I think you'd really love this book. I listened to it on audio, and the added bonus is that it's read by Rob Lowe. I had no idea he could do dead on impersonations of so many Hollywood actors.
I gave this book a strong 5 star rating. You can purchase Stories I Only Tell My Friends on Amazon, here, or add it to your shelf on Goodreads, here.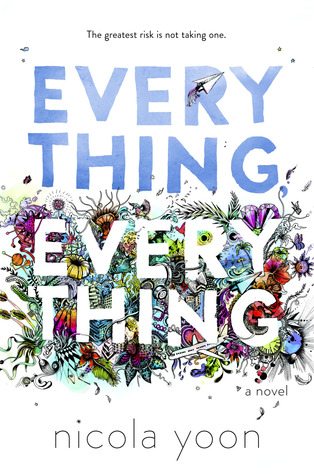 Everything, Everything by Nicola Yoon was a really good read. Madeline has a rare disease that has caused her to live her whole life in a bubble. When a cute neighbor moves in next door, they develop an interesting way of communicating, and fall in love. This is a sweet, unexpected romance – similar to The Fault In Our Stars – but not as sad. This is a quick read with great dialog and characters you'll fall in love with! Twists and turns as well… I wasn't expecting what happened in the last part of the book at all.
I rated Everything, Everything 4 stars on Goodreads. You can purchase this book on Amazon, here, or add it to your to read shelf on Goodreads, here.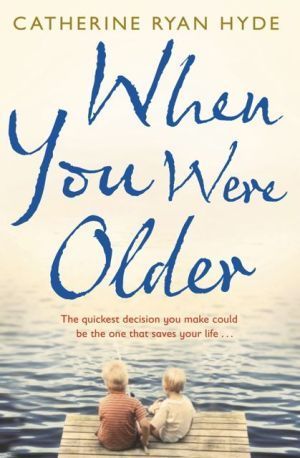 I was attracted to When You Were Older because it's currently free on Kindle Unlimited and it falls into the "From My Home State" category in the book challenge I'm doing! A win, win!
I really enjoy reading books by Catherine Ryan Hyde. When You Were Older was set in my home state of Kansas. The main character was a by chance 9/11 survivor. He received a call as he was heading to his job in the twin towers. The caller notified him that his mother had suddenly passed away and he needed to get home to care for his mentally disabled brother as soon as possible. Because of this call, his life was saved from death by terrorists.
What follows is the story of a man with a lot of guilt and underlying grief, trying to make things right in a small Kansas town. It's a fascinating look into small town America, patriotism and racism. I felt like the book lacked a little in the end, but I'm still glad I read it! I enjoyed reading it because I'm familiar with the towns this book took place in – and could relate because of it.
I gave this book a a 4 star rating on Goodreads. You can purchase (or download for free) When You Were Older on Amazon, here, or add it to your want to read shelf on Goodreads, here.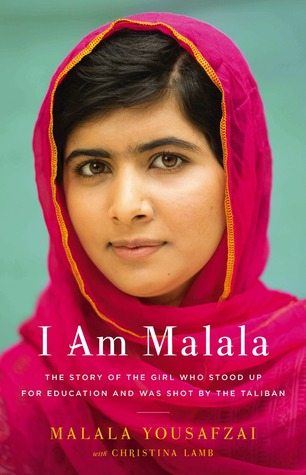 I Am Malala was a fascinating book about a culture I wanted to understand more about. I'm so glad I read this book as it opened my eyes to life in Pakistan and the horrific suffering of so many. Malala is the youngest girl to win a nobel peace prize for her work in education and the right for girls to go to school. This is a courageous and eye opening story!
This story was a little slow in the beginning, but stick with it and you'll be moved and inspired. I gave this book 4 stars on Goodreads. You can purchase I Am Malala on Amazon, here, or add it to your want to read shelf on Goodreads, here.
Up next for me reading wise is…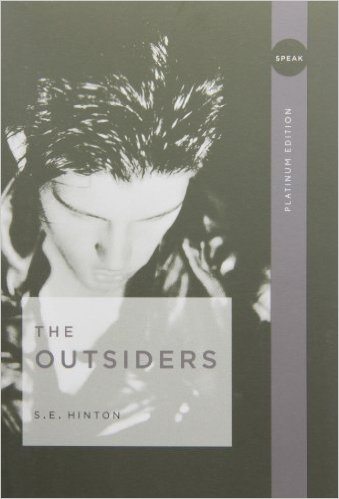 The Outsiders by S.E. Hinton. After reading Rob Lowe's accounts of the filming of this movie, I knew I had to go back and read this classic again!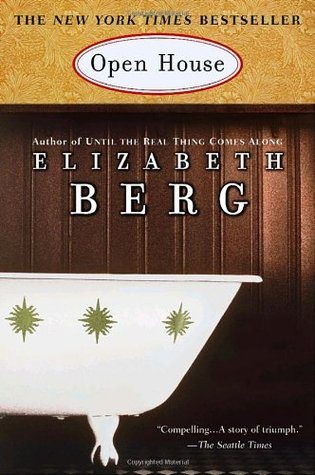 Have you read any great books lately? Let me know in the comments section below! Happy reading!
For more book review posts, check out my Books category on Dine & Dish and follow me on Goodreads!
Now on to the Whipped Goat Cheese and Honey Spread recipe from the Made in America Cookbook!
Whipped Goat Cheese and Honey Spread
An amazing savory with a hint of sweet appetizer recipe!
Ingredients
1

cup

extra-virgin olive oil

12

cloves

garlic

peeled

2

sprigs fresh thyme

3

cups

goat cheese

softened

1

cup

cream cheese

softened

1/2

cup

heavy cream

1

Tablespoon

honey

Kosher salt and freshly ground black pepper

Toasted sourdough or crusty French bread

for serving
Instructions
In a small saucepan, combine the olive oil, garlic and thyme. Cook slowly over low heat, being careful not to brown or fry the garlic, until the garlic becomes very soft, about 20 minutes.

Drain the oil from the garlic, reserving the oil and placing the garlic in the bowl of a stand mixer; discard the thyme.

Using the stand mixer fitted with the paddle attachment, whip the garlic until it starts to mash. Add the goat cheese and cream cheese and whip for about 15 minutes to reach a perfectly smooth texture.

Slowly add the heavy cream, and then add 2 tablespoons of the garlic oil (reserve the remaining garlic oil for another use) and whip for another 2 minutes to incorporate.

To serve, fill a glass jar or serving bowl with the whipped cheese and drizzle the honey over the top. Season with salt and pepper to taste.

Serve the toasted bread on the side at room temperature.

Any leftover whipped cheese may be stored in an airtight container in the refrigerator for up to 1 week.
Notes
From the Made in America Cookbook.
Note - when I made this I cut the recipe down to 1/4 of the original size, and it worked just fine.
Disclosure: This blog post contains affiliate links. As an Amazon Associate, I earn from qualifying purchases.