Celestial Seasonings new line of Celestial Lattes and Teahouse Chai will make you curb your coffee shop visits and turn you into a barista in your own home!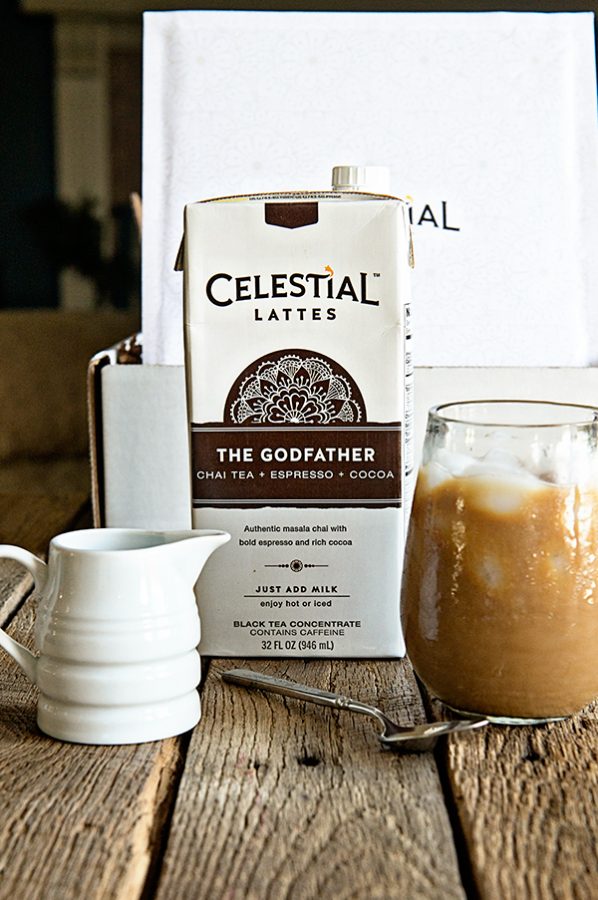 Hi friends! I hope you all are enjoying your summer. I definitely have, and although I've missed you all terribly, I've truly enjoyed the break and have been spending a ton of time with my family! Don't panic… school hasn't started back up yet. We still have a few more weeks of summer here in Kansas, but I wanted to come share a little "I love this stuff", love with you. You know what I'm sharing today has to be good if I'm interrupting my summer hiatus to tell you about it!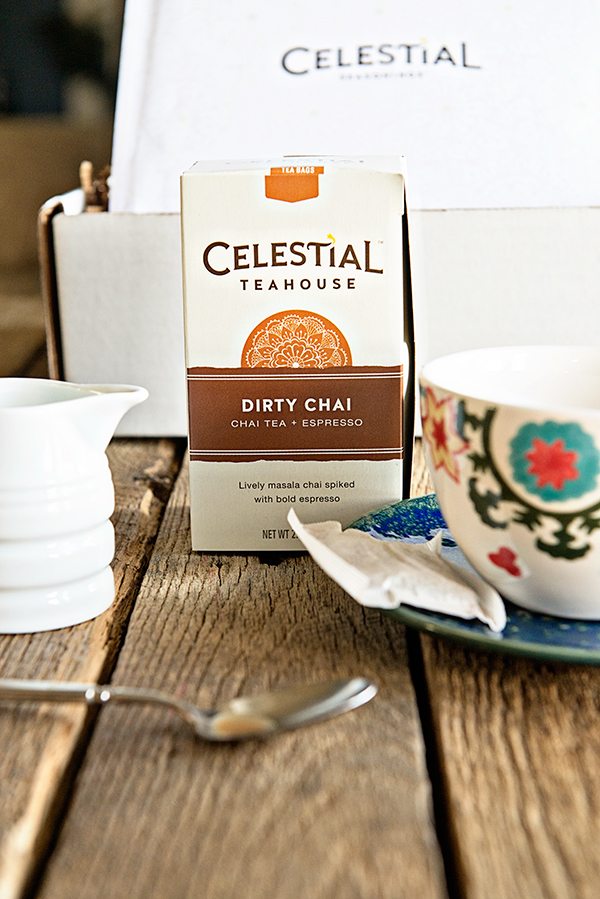 Do you remember last fall when I went to Boulder, Colorado and visited Celestial Seasonings headquarters? Well, at that time they were working on something super secret that we were promised was going to be AMAZING. Guess what? The super secret is out! Celestial Seasonings has a new line of products that are going to turn your very own home into a barista haven. Celestial Teahouse Chai Teas and Celestail Lattes in 9.5 ounce ready to drink bottles and 32 oz concentrates (my fave!).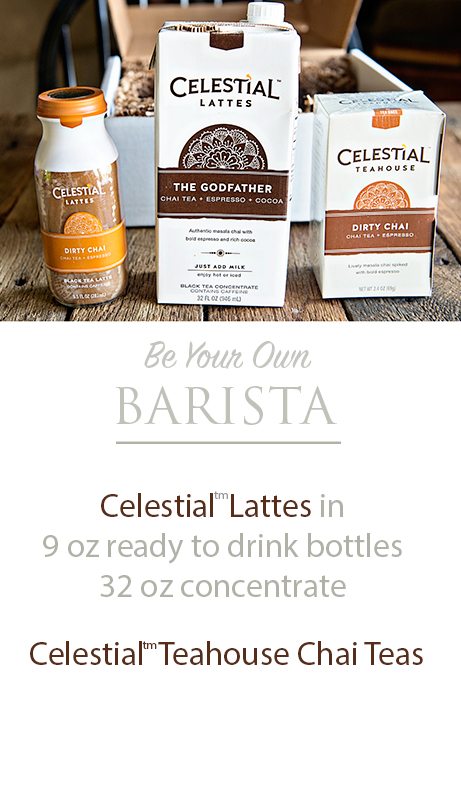 Celestial Seasonings isn't new to the Chai business. They introduced a line of Mountain Chai blends back in the 1990's. However, these newest products are as hip and happening as the tattooed hipster barista in your local coffee shop. In fact, the Celestial Latte line of products is inspired by the "secret menus" of some of the world's best coffee houses! Customers at these coffee houses were requesting certain blends, Celestial Seasonings took notice, and created this line of products for those of us who want to bring the Chai craze into our own homes.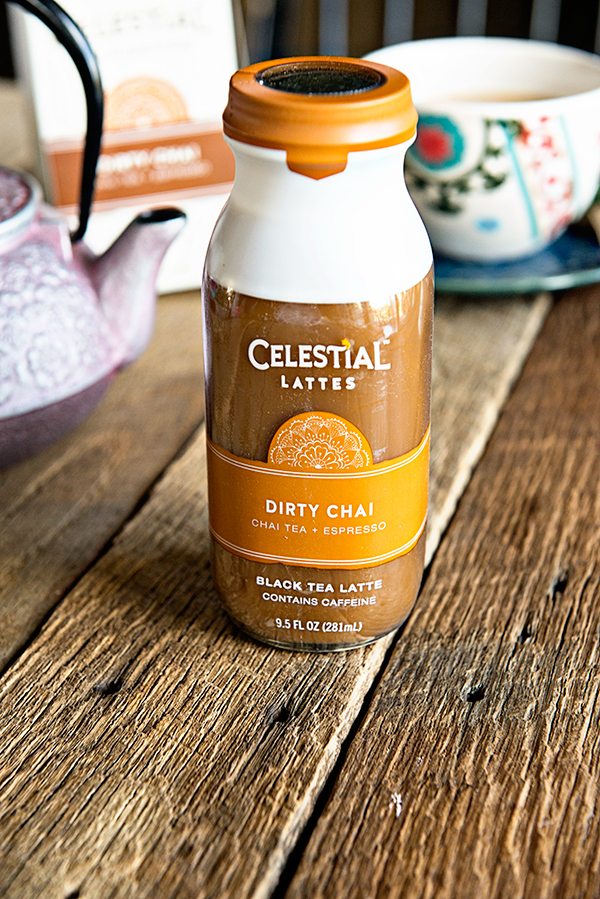 The new Celestial Lattes are available in 4 flavors…Dirty Chai (my absolute FAVE), The Godfather (another absolute FAVE), Mountain Chai and Matcha Green. The Celestial Teahouse Chai Teas are available in both on-trend flavors and classic chai varieties. You can get the Teahouse Chai in Dirty Chai, Coconut Thai Chai, Mountain Chai and Decaf Mountain Chai.
I love all of these products, but I think my favorite is the Celestial Lattes Concentrate variety The Godfather. Check out my video below to see how simple a refreshing Celestial Latte at home can be. Sure beats standing in line at a coffee shop and risking having your name spelled terribly wrong on a cup, am I right?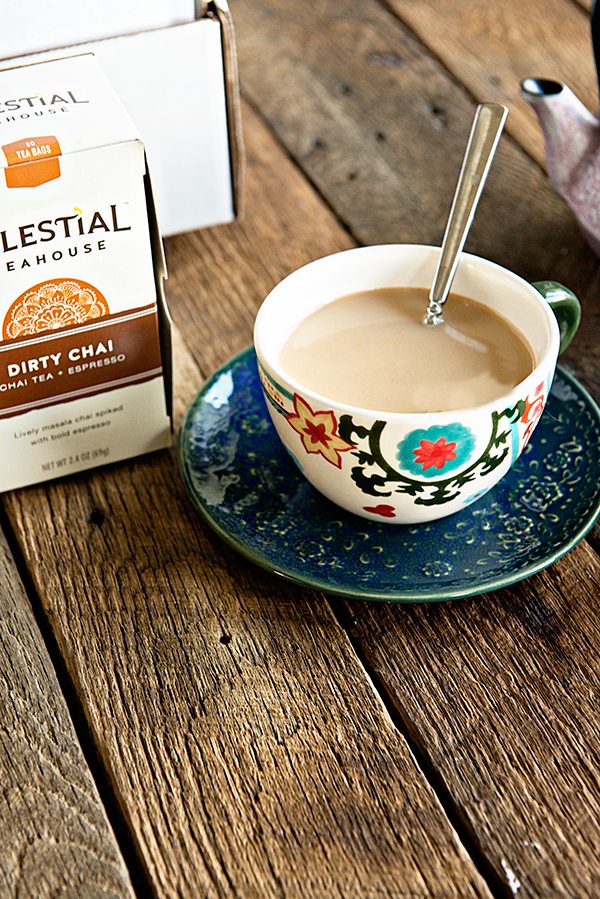 Which of the new Celestial Seasonings new Teahouse Chai Teas or Celestial Lattes are you most excited to try? Head on over to the Celestial Seasonings website to shop all the varieties or visit Target, Giant, Harris Teeter and other retailers to pick up some for yourself, today!
Disclosure: This is a sponsored post on behalf of Celestial Seasonings. All opinions expressed are my own.