Chopped and fried honey ham lunch meat topped with shredded cheese and placed in a King's Hawaiian sweet hotdog bun is a quick and simple back to school time dish… on the table in a matter of minutes!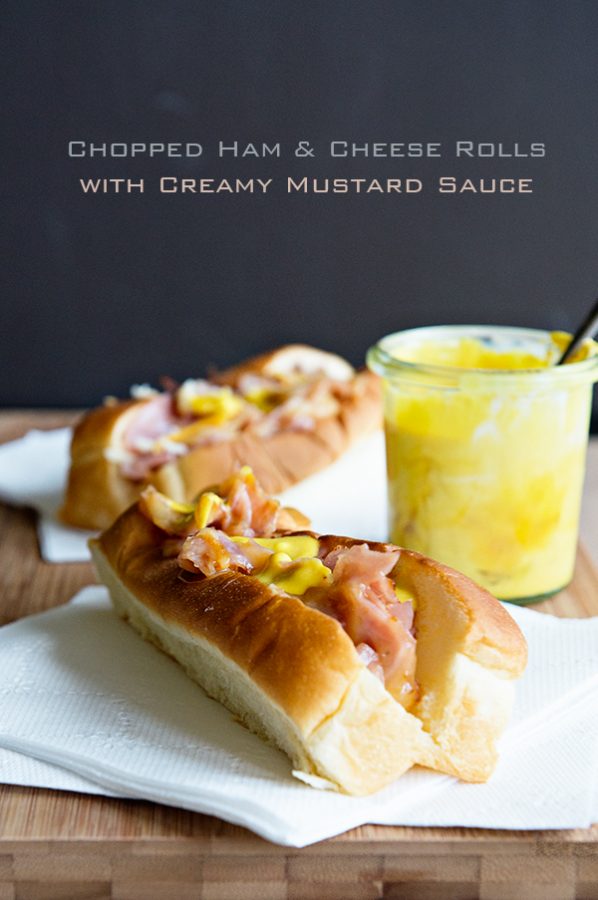 Friends… I hear you. We are struggling! This back to school business is hard. After a summer of relaxed bedtimes, come and go as you please schedules, and meals at all the odd hours of the day, this whole getting back into the swing of a rigid school schedule is tough.
I never thought that having 4 kids in 3 different schools, on 3 different starting and ending schedules would be difficult. Not to mention going 4 different directions after school for the various activities… tutoring, football, volleyball, dance, school of religion, etc. I'd love to be one of those bloggers posting 25 great back to school breakfast recipe roundups or 50 quick and easy after school meals, but to be honest with you, after 1 week down I can tell this school year we are going to be lucky to hug and say goodnight at the end of the day, let alone sit down to elaborate meals at the same time every night. My mojo for the 2014-2015 school year is simply going to be to survive.
I'm not complaining… just keeping it real. I love my life, my kids and our crazy schedules and wouldn't have it any other way! I just know we, like so many of you, are going to be facing challenges this year to stay connected and sane.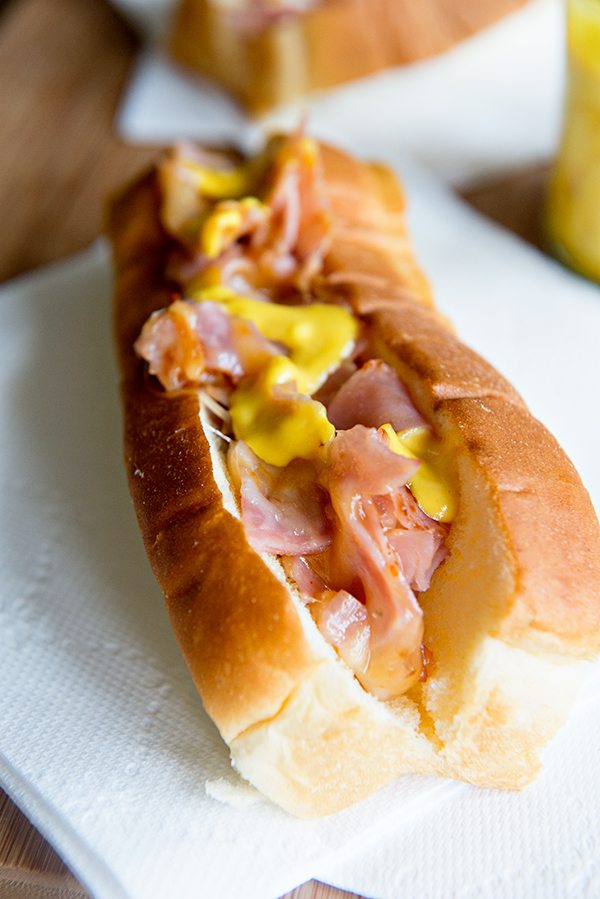 We are so lucky where we live that our school lunch program is fantastic. Our kids have tons of healthy lunch options, and the opportunity to go through a fresh salad bar loaded with good food as their "side". They are allowed to fill their trays up as much as they want with items from the healthy food bar. I feel great about sending them to school for their lunch because I know they are being given great options to eat. Let's face it, it's probably better than what I could pack for their lunches.
My challenge is dinner. I need meals that they'll eat but are quick and simple to make. We do try to sit down and eat together every night, which means we have to be flexible… there is no set dinner time in our house. It happens when it is most convenient for the 6 of us to gather together. I'll readily admit that sometimes that gathering together happens in the car on the way to the next activity. We're not perfect but we try to do our best to at least connect as a family a couple times a day.
These Fried Chopped Ham and Cheese Rolls with a Creamy Sweet Mustard Sauce are one of our favorite on the go, busy night meals. They seriously take me maybe 10 minutes to throw together. Add some fruit and veggies as sides and you have a complete meal kids love in a matter of minutes.
So there's one busy weeknight meal down… I'll get right on getting you more. Eventually 😉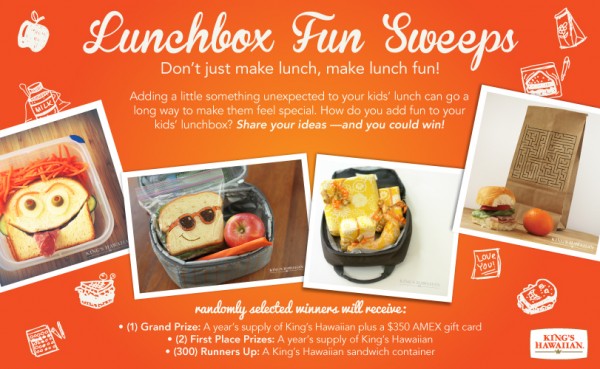 In the meantime, my friends over at King's Hawaiian have an awesome sweepstakes going on right now…and along with great prizes they have some really fun lunchbox and back to school ideas! Make sure to check it out this week and enter before the 29th!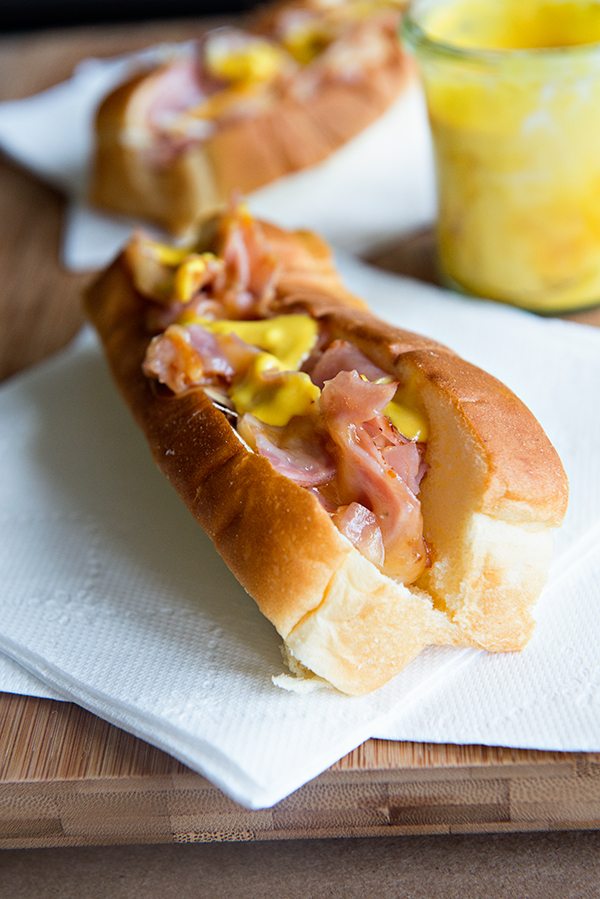 Now, on to the recipe. Enjoy!
Chopped Ham and Cheese Rolls with Creamy Mustard Sauce
Chopped and fried honey ham lunch meat topped with shredded cheese and placed in a King's Hawaiian sweet hotdog bun is a quick and simple back to school time dish… on the table in a matter of minutes!
Ingredients
6

slices

deli meat honey ham

chopped

1/4

cup

shredded cheese

mixture of mozzarella, cheddar and colby jack

2

King's Hawaiian Hot Dog Buns
For the sauce:
1/4

cup

prepared mustard

2

Tablespoons

honey

1

Tablespoon

mayonnaise
Instructions
Spray a skillet with non-stick cooking spray. Heat to medium.

Add ham to the hot skillet and stir for 3 minutes. Add cheese and stir continuously for an additional 1 minute.

Remove from heat and spoon ham/cheese mixture into buns evenly.
For the sauce:
Stir sauce ingredients together and drizzle over prepared sandwiches. Serve warm.
Disclosure: This is a sponsored post on behalf of King's Hawaiian. I was compensated to create a recipe using their products and share it with you all! All opinions expressed are my own. Thank you for supporting brands that help to make Dine & Dish possible!