Breakfast gets an upgrade with this Egg and California Avocado Flatbread Recipe.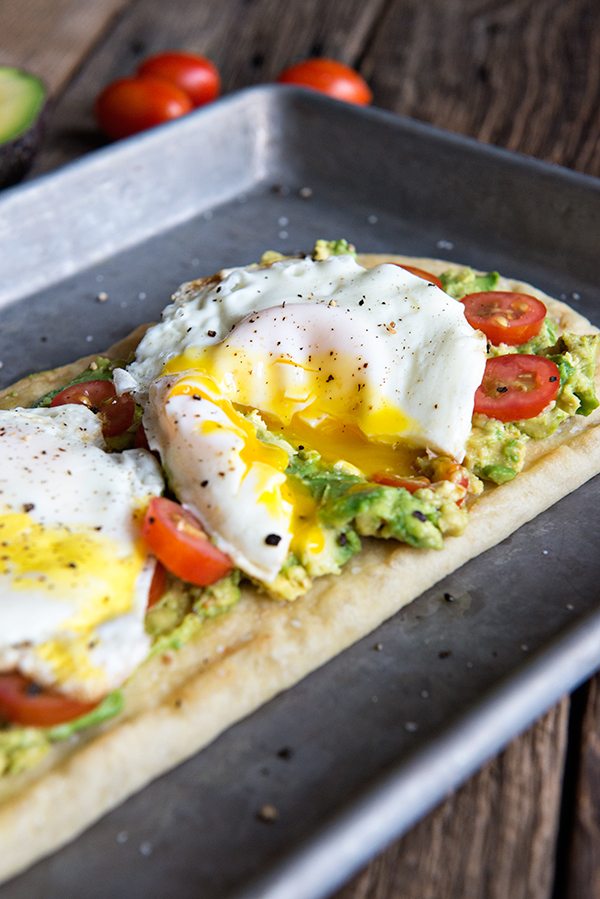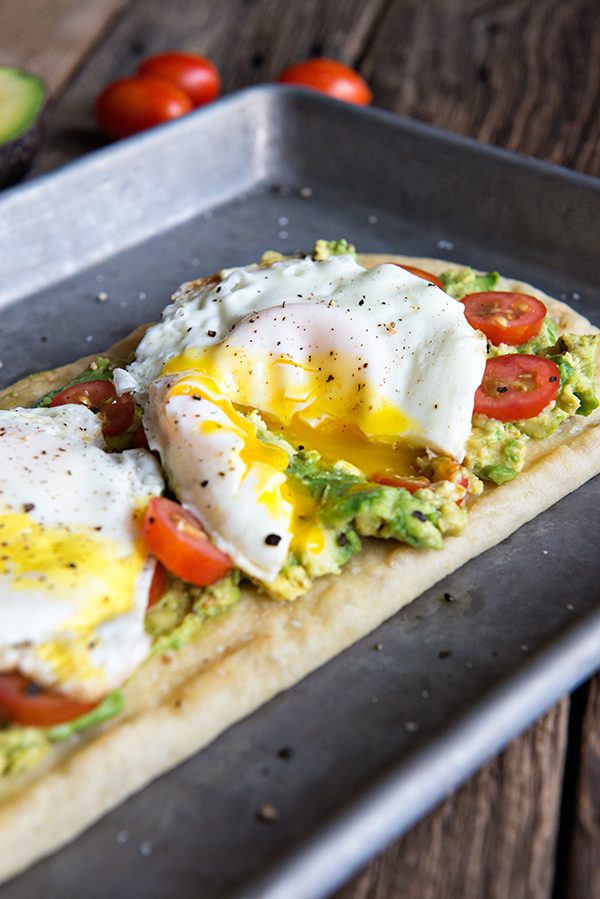 Breakfast…I'm pretty sure it's one of those meals where either you love it, or you hate it. I love breakfast…I just don't love it at breakfast time! I'm more of a "give me breakfast for dinner" kind of girl.
I'm trying to change my ways though. I understand for my overall health and well being starting my day off with a good breakfast is essential. Honestly, I just hate wasting calories on food in the morning when I'm not so hungry (like I am at 4pm EVERY single day… I want to save ALL the calories for 4pm!).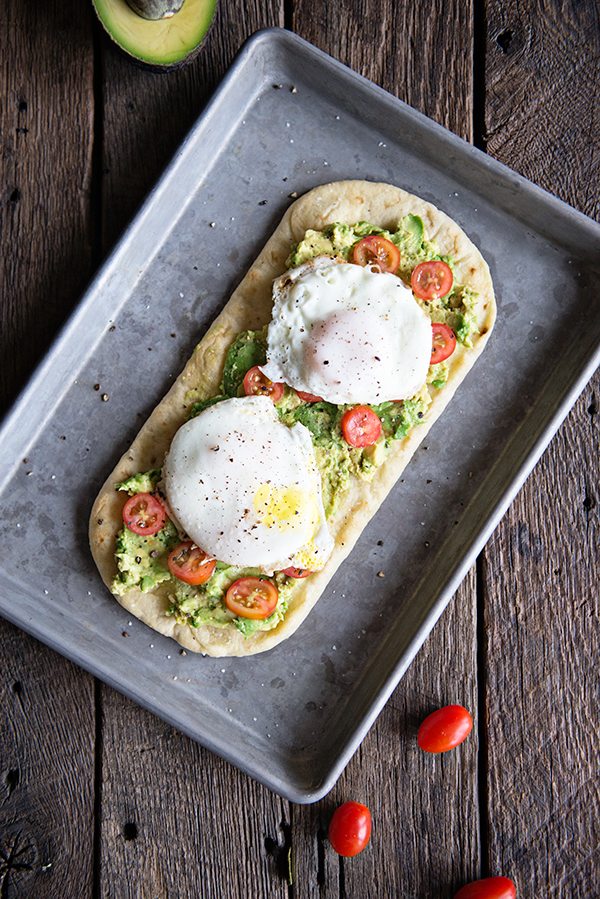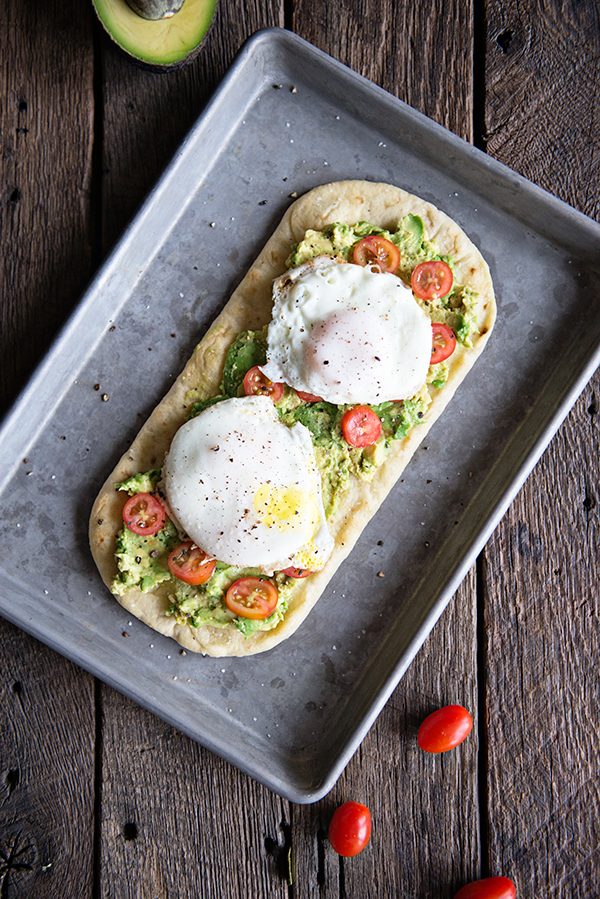 When I am in a breakfast mood (aka weekends), I love fixing up something kind of decadent… with all the things I love – carbs, California Avocados, eggs, etc. Flatbreads are kind of my new favorite thing. I had no idea until recently how simple it is to load yummy toppings onto a flatbread and have a meal in front of you in minutes. Take this egg and California Avocado flatbread recipe here… it's a hearty, amazing breakfast put together in just a matter of a few minutes. If you love avocado toast, you'll fall head over heels in love with this flatbread recipe! It's pretty much an upgraded version of avocado toast!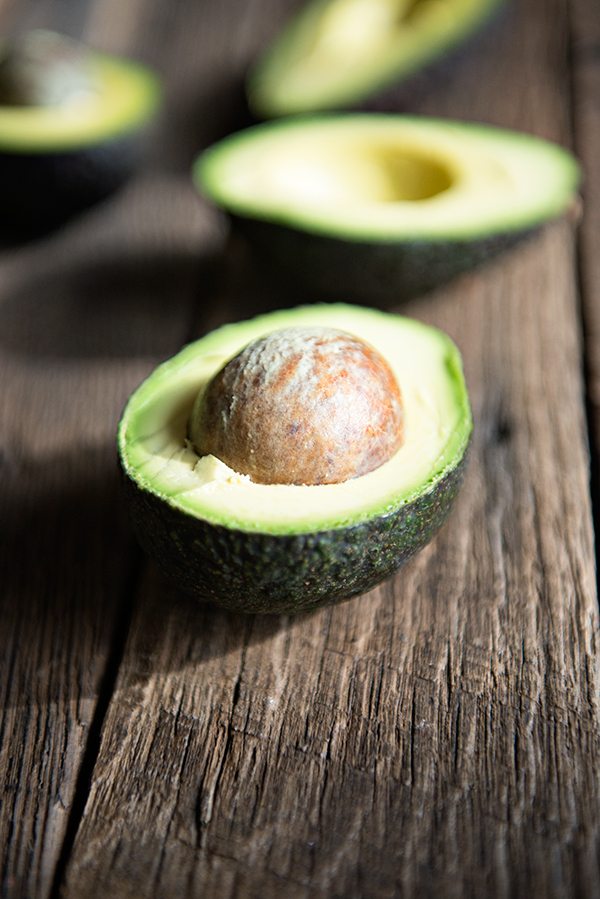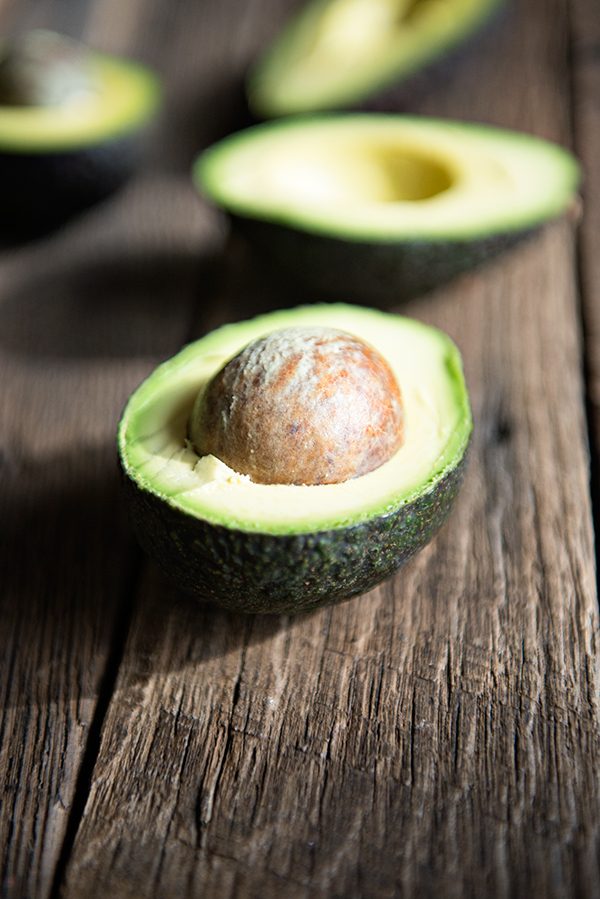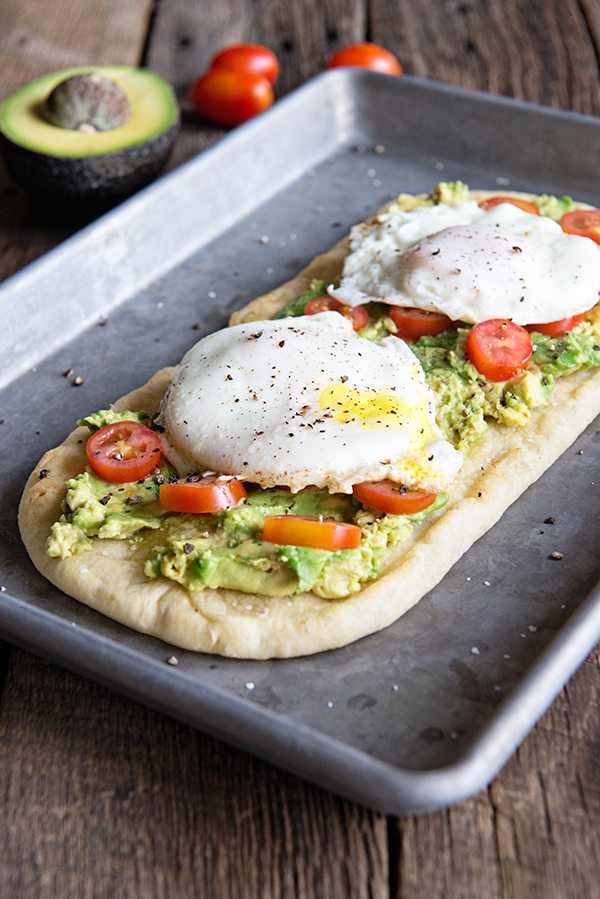 Happy breakfasting! Enjoy!
Egg and California Avocado Breakfast Flatbread Recipe
An upgraded version of Avocado Toast... this Egg and Avocado Breakfast Flatbread recipe is a try winner!
Ingredients
1

Flatbread

I use Our Specialty Original Naan

1

Tbs

Olive Oil

1

pinch

Kosher salt

1

ripe California Avocado

peeled and seed removed

1

teaspoon

red pepper flakes

8

cherry tomatoes

sliced

2

eggs

fried over easy

salt and pepper to taste
Instructions
Preheat oven to 375°F

Place flatbread on a cookie sheet. Drizzle with olive oil and sprinkle with Kosher salt.

Bake for 8 minutes, or until slightly toasted.

In the meantime, coarsely mash the California avocado and red pepper flakes.

Once the flatbread has baked, spread mashed avocado over it almost to the edges. Top with sliced tomatoes and fried eggs.

Sprinkle with Kosher salt and fresh ground black pepper to taste, if desired. Serve warm.
 Need more awesome breakfast recipes? Check out these recipes from around the web:
Disclaimer: I'm honored to have a continued long term relationship with California Avocados. All opinions expressed are my own.