Eggs Florentine Avocado Toast is a wonderful brunch recipe featuring fresh California Avocados, spinach and creamy goat cheese.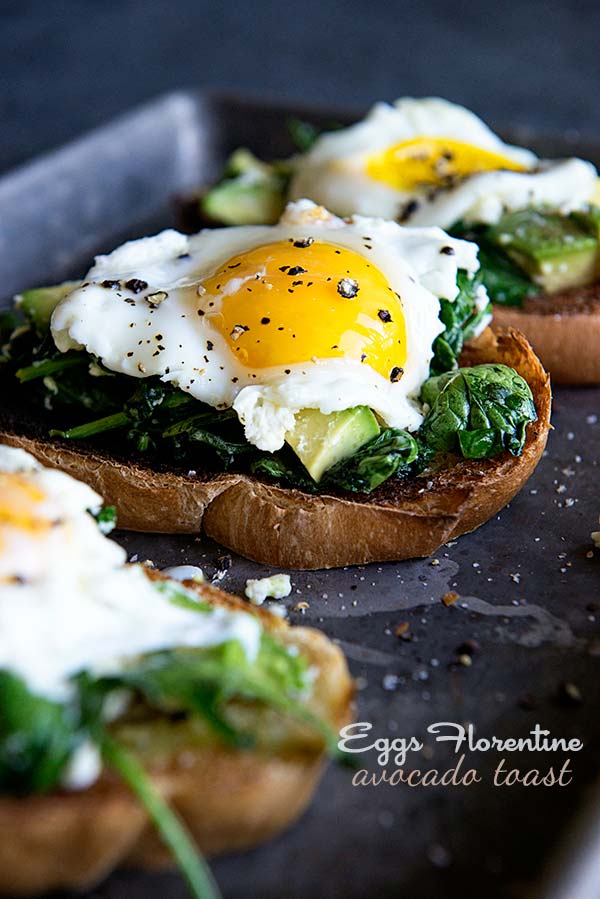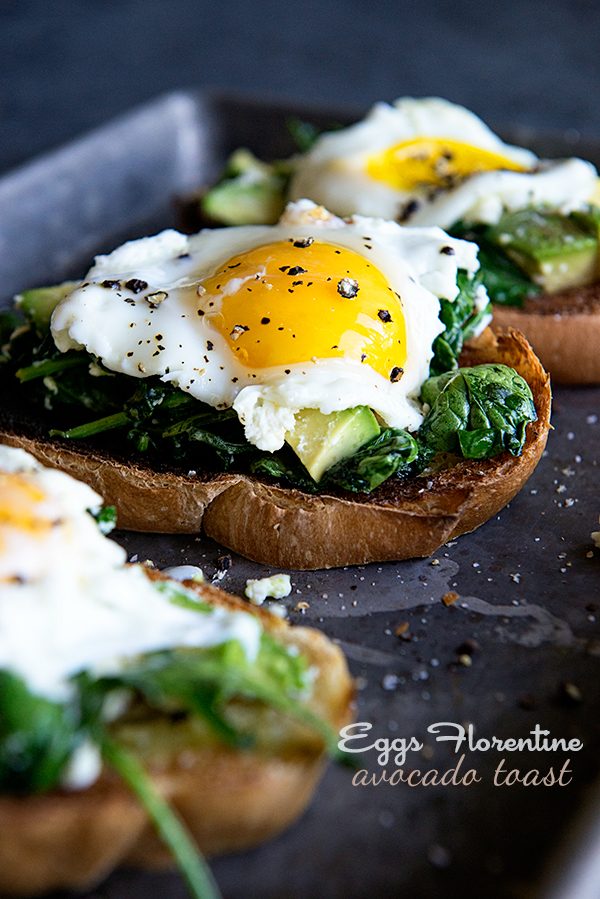 Eating a good, nutritious breakfast is a fairly new thing for me. It used to be that I was never really all that hungry in the morning, so I'd grab a cup of coffee and skip breakfast. I didn't want to "waste calories" on a meal I wasn't hungry at.
I'm still not very hungry in the morning but I've come to realize how important that first meal of the day really is for providing fuel for the rest of the day.  That mid-day slump is a lot harder to resist on those days when I try to just get by on coffee in the morning.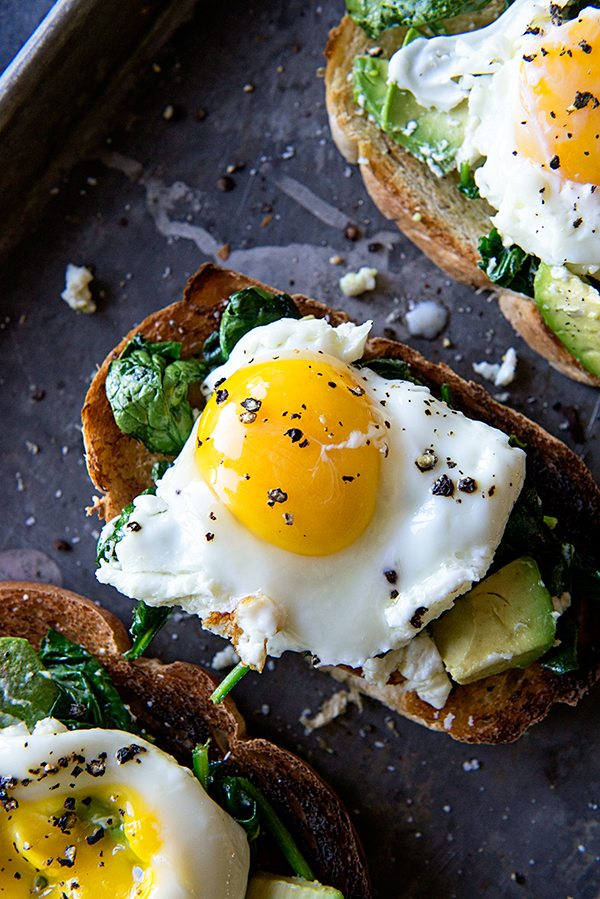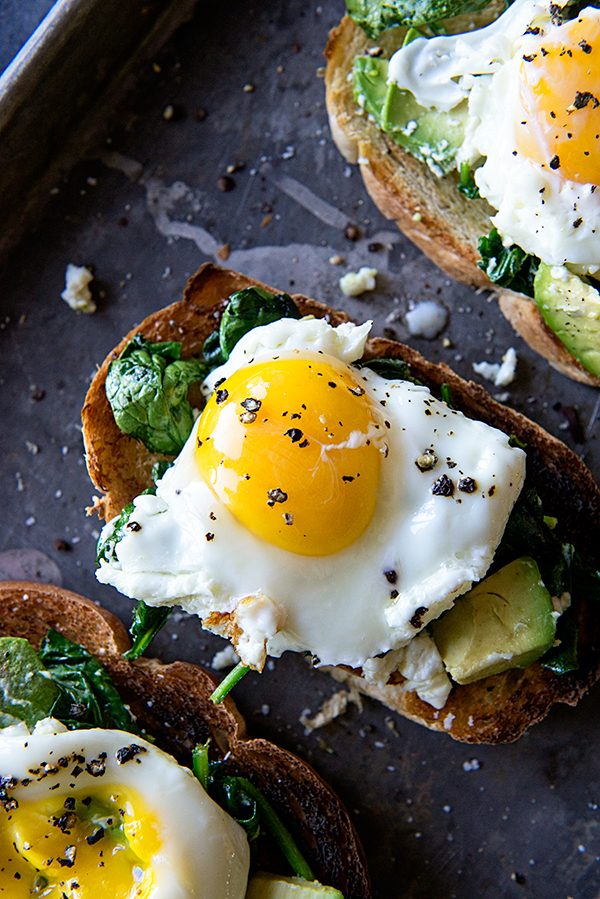 I've loved experimenting with different breakfast ideas, especially different forms of Avocado Toast. Since California Avocados is one of my clients, I often have plenty of fresh, creamy avocados to experiment with!
The newest recipe to join my morning breakfast routine is this Eggs Florentine Avocado Toast recipe. I use sourdough bread, but you could really use any kind of toast you like…english muffins, bagels, Ezekiel bread, etc. Whatever suits your fancy!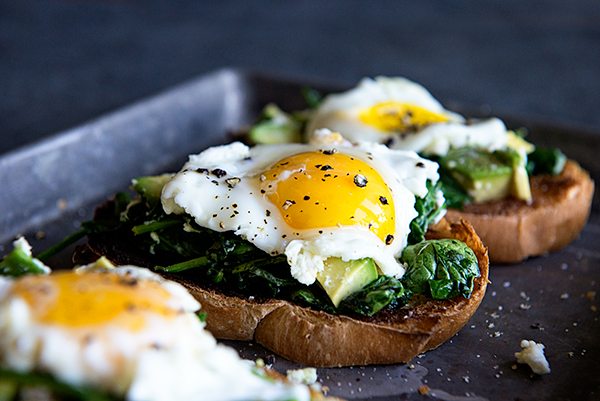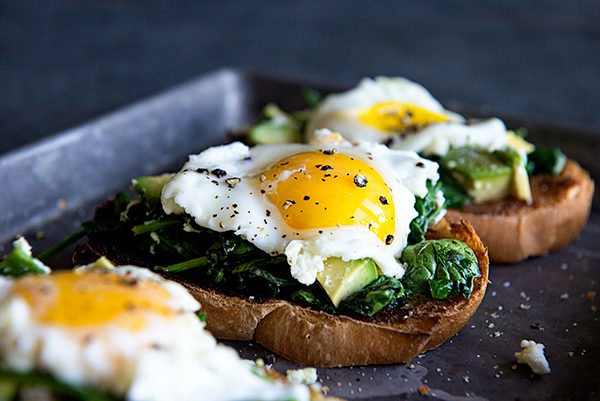 The star of this breakfast recipe is the diced up California Avocado, mixed with sautéed spinach and creamy goat cheese. Well, then of course, the perfectly cooked egg on top definitely makes this breakfast perfection.
If you've never tried avocados with goat cheese, stop whatever you are doing and give it a try right now. Whether you stuff an avocado with a goat cheese mixture, or do like I did with this recipe and pair the two flavors together, you'll discover it's one of the tastiest combinations out there.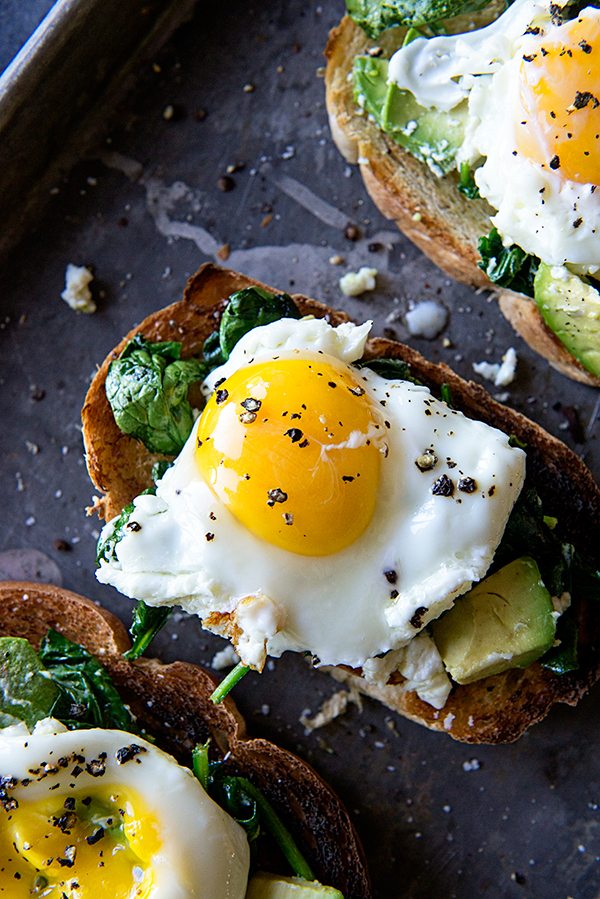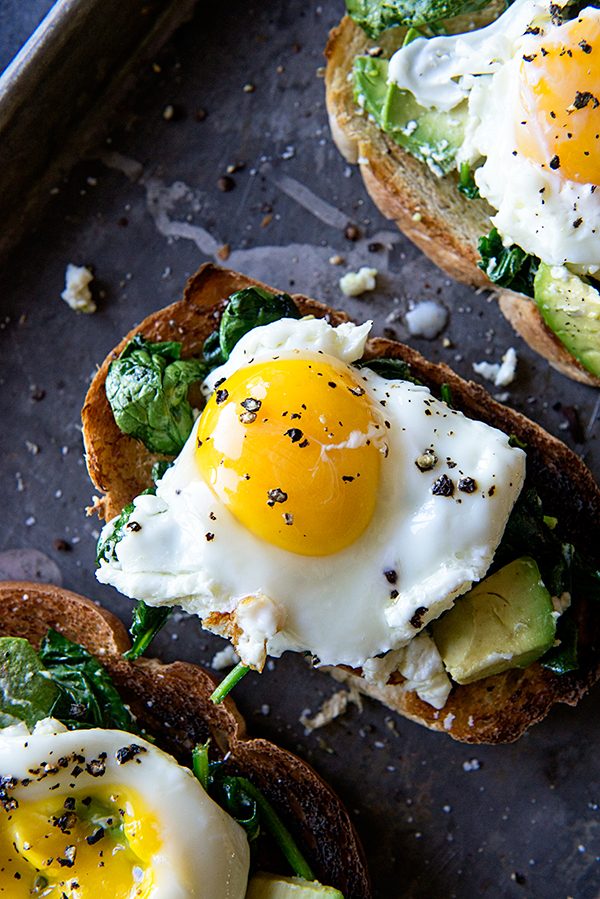 This just might be the breakfast recipe to convince you breakfast really is important. Give it a try and let me know! Enjoy!
Eggs Florentine Avocado Toast Recipe
Creamy California Avocados are the perfect addition to this simple Eggs Florentine Avocado Toast recipe.
Ingredients
6

slices

sourdough bread

or any bread of your choice

4

Tablespoons

olive oil

divided

pinch

Kosher salt

fresh cracked black pepper

to taste

3

handfuls baby spinach

1/2

cup

goat cheese

crumbled

2

ripe California Avocados

diced (peeled and seed removed)

6

eggs
Instructions
Heat broiler of your oven. Place bread slices on a baking sheet. Brush top sides of bread with 2 Tablespoons of oil (divided among the 6 slices). Season with salt and pepper. Broil until golden, approximately 2 minutes.

In a large nonstick skillet, heat 1 Tablespoon olive oil over medium. Add spinach and sauté until cooked and wilted. Turn off heat and mix in goat cheese and diced avocado.

Top each slice of toast with equal amounts of the spinach/avocado/goat cheese mixture.

Heat remaining Tablespoon of oil over medium heat. Crack eggs into skillet; season with pepper. Cook until whites are almost set, about 1 minute. Cover, and remove from heat; let stand until whites are set but yolks are still soft, about 3 minutes.

Top each "avocado toast" with a cooked egg and serve.
 Disclosure: I'm honored to be a paid brand ambassador for California Avocados. All opinions expressed are my own. For more great recipes and uses for California Avocados, visit their website.