Oh my goodness, I'm tired.
I'm not sure exactly what my deal is, but I have had the hardest time focusing on anything this past week. I've wanted to sit down and write, but wow… my brain is not working at all. Everything I do is taking one hundred times longer because I've been getting so distracted.
I guess I'm glad I'm not alone. In fact, a recent conversation I had with some of you on my Dine & Dish facebook page last week made me feel so much better!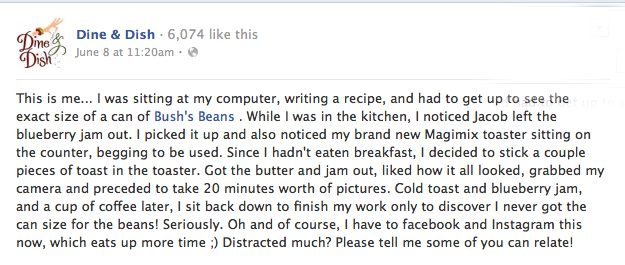 Many of you jumped in, in fierce support, saying we're in the same boat. Shiny things – well let's face it, anything – distract us! I'm hoping it is just a little phase and my brain will get back in gear soon. If you are waiting on an email, phone call, million dollars, etc. from me, it will come soon, I promise. As long as I don't get
——————————————————————————————————–
Stop right there. Oh my gosh! So, this is a draft that has been in my blog dashboard since Wednesday. And do you see above? The "As long as I don't get" part? That was supposed to be the near end of the post and guess what? I flippin' got distracted AGAIN and didn't finish it! And I got distracted again and again and again by other things and never came back to finish it until this morning. So, I'm wrapping this sucker up ASAP so I can at least say I finished something I started this week. Then I'm going to go drink a cup of coffee and take a nap, or maybe vice versa. Or maybe I'll go take some pictures of the rain outside. Or I'll check my email. Or I'll take the kids out for doughnuts. Either way, this post is done. 🙂 Have a great weekend everyone!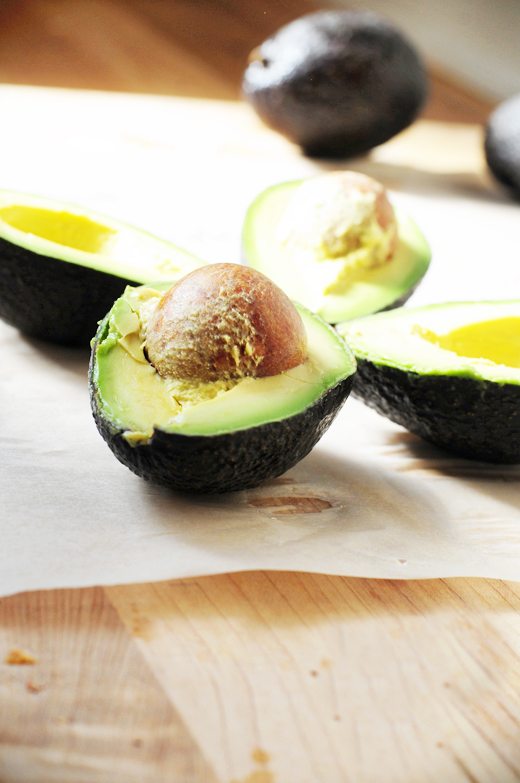 I've been wanting to make an avocado smoothie or milkshake kind of creation for quite some time now, but imagine this… I've used up my avocados getting distracted by other recipes. Well, my friends at the California Avocado Commission recently shared a box of avocados with me and I've finally had the chance to give this a try. Sweet, smooth, thick… this smoothie is everything I had hoped it would be. I can't wait to mess around with this recipe to create other Avocado drinks.
PS – Is this a smoothie or a milkshake? I have no idea. Smoothshake? Milkthie? I will not get distracted by google checking to see what it should be called. I will not. Whatever it's called, it is goooood!
California Avocado Smoothie or Milkshake
Try something different with your avocado... this thick, creamy, Avocado Smoothie or Milkshake hits the spot!
Ingredients
1

Ripe California Avocado

peeled and pit removed

1

cup

ice

1/4

cup

Sweetened Condensed Milk

1

teaspoon

Agave Nectar

1

pinch

Kosher Salt

optional

1/4

cup

milk
Instructions
Place the flesh of the avocado, ice, sweetened condensed milk, Agave Nectar and Kosher salt into a blender and process until smooth.

Add the milk and blend until smooth.

This is a very thick, pudding like, drink. Feel free to add more milk until desired consistency is reached.
Make sure to check out these other Avocado beverage recipes:
Don't forget to get your favorite California Avocado recipes in order for the big California Avocado 4th of July Blast. Details can be found on this post.