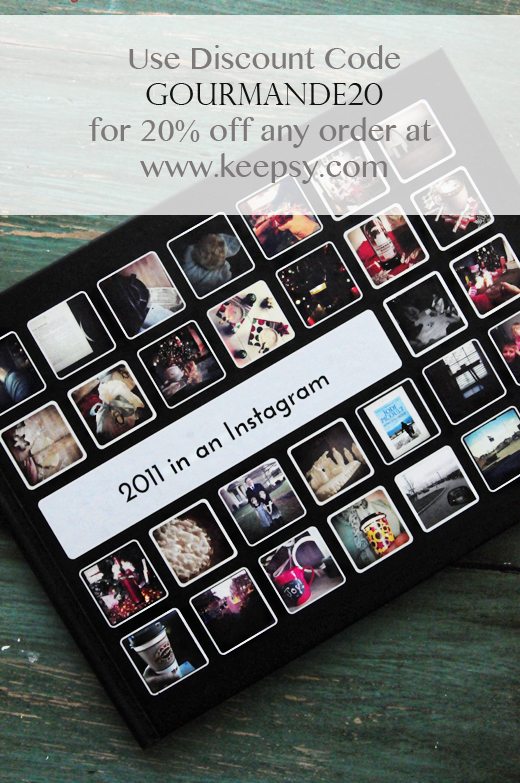 This giveaway is now closed. Congrats to Tania of Love Big Bake Often for the winning comment chosen through Random.org. Thanks for participating!
Today I am sharing a combination of two of my very favorite things with you!
You all know I love Instagram. In fact, I love Instagram so much people have started to take notice of my obsession. I've now had the opportunity to speak at conferences about my love for Instagram, which is kind of cool. Sharing my love for a platform that helps people capture and share the everyday life moments they come across in life makes me happy!

When my friend Sylvie from Gourmande in the Kitchen asked me to contribute to her Summer Photography Series with a post about how I use Instagram, I happily obliged. If you haven't checked out Sylvie's photography series, you must. I'm honored to be included among such talented people. I hope you'll hop on over to my post on her blog to see what I have to share. But first, wait… read here about my 2nd love… Keepsy Photo Albums (and stay until the end for a 20% off discount code and giveaway!)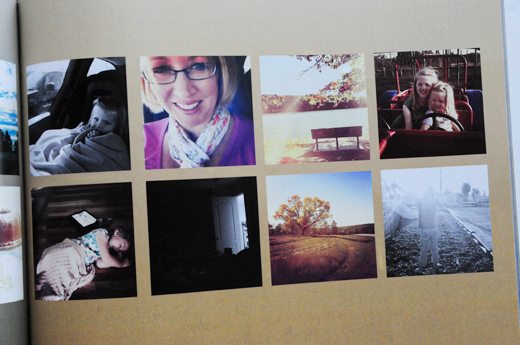 You know when people ask you the question… "If your house was on fire and you could only grab one thing, what would it be?" Well, if we weren't including my family in the answer, my response would probably be my 2011 in an Instagram Keepsy photo album. This album of Instagram photos has quickly become one of my most prized possessions. What do I love so much about my Keepsy album? Well, let me tell you!
Reminisce and Gain Perspective
My brother passed away one year ago on the 13th. I felt like 2011 was kind of a sucky year because of his illness and then losing him to cancer. 2011 was hard… it was really hard, but when I flip through the pages of my 2011 in an Instagram Keepsy album, I'm reminded that 2011 wasn't all bad. We had some really great moments last year… moments I captured because of Instagram and can be reminded of now every time I flip through my Keepsy photo album. A simple glance at a picture, even if words aren't accompanied with it, allows me to take a quick trip down memory lane. It makes me happy to see all the little moments and to share them with others who pick up the book to look through.
Scrapbooking for the Non-Scrapbooker
I don't scrapbook. I don't have the patience or the desire. Keepsy allows me to display my Instagram pictures in an album to share without having to drag out all of my scrapbooking supplies!

It's Quick and Easy to Create
I get easily overwhelmed when it comes to printing off pictures. In fact, I don't do it nearly as often as I should (we don't have any pictures of Leah hanging up in the house and she's 3!) With Keepsy, I can select a date range for pictures, a source (like Instagram or Facebook), and specific design elements like cover style and colors. Then, I simply tell Keepsy to populate my album and they do all the work pulling in the photos and placing them on the page. It's printed and sent to me quickly so I can enjoy my album. You can also eliminate certain pictures from being included, customize the layout of the album pages and more. If you want quick and simple or more elaborate, Keepsy has options for everyone!
Keepsy Offers So Much More!
Keepsy doesn't just do albums. You can also create really awesome customer calendars. In addition, Keepsy has a new iPhone app coming out that is sure to be awesome. (Everyone who is signed up to receive notification of the launch of their new iPhone app will receive a cool surprise. Sign up here!)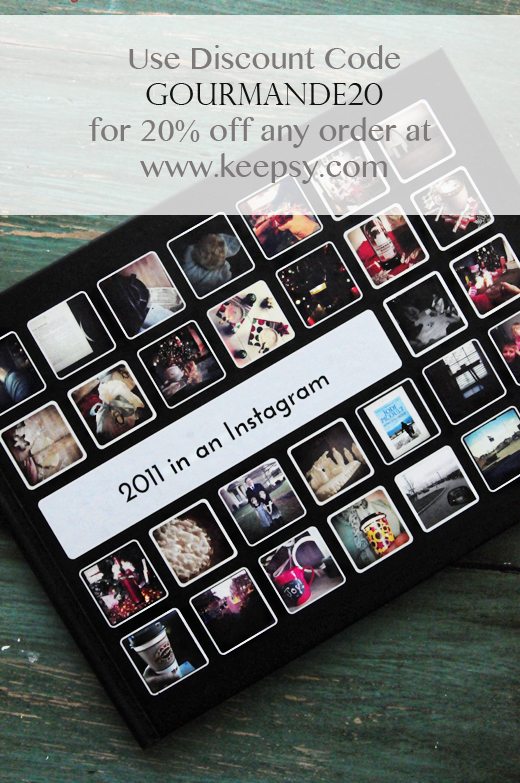 A Keepsy Photo Album Giveaway
The lovely folks over at Keepsy have generously given Sylvie and I the opportunity to give away a 30-page Keepsy album each to one of our readers. Make sure to head over to Sylvie's blog to enter her giveaway too!
To enter the giveaway, please share in the comments section why you think you'd like to win a 30 page photo album from Keepsy.
For additional entries:
Become a fan of Keepsy on Facebook. Leave a separate comment on this post letting me know you've done this.
Tweet the following " I'd love to win a custom @Instagram photo album from @Keepsy and @DineandDish http://bit.ly/NZaHJW " Please return to this post and leave a separate comment letting me know you've done this.
All comments must be received by midnight, CST on Monday, August 20th. Winner will be chosen via Random.org and notified via valid email address.
Keepsy Discount Code
There's more from Keepsy for those of you interested in delving in right now to create your own album or calendar! Keepsy has generously offered a 20% discount code as a token of appreciation to our readers. You can use the code GOURMANDE20 at checkout for 20% off your order now through September 3rd.
This is a sponsored post on behalf of Keepsy. Although I was a big fan long before this partnership, I appreciate them sharing a giveaway item for our readers as well as the discount code. All opinions expressed are purely my own!