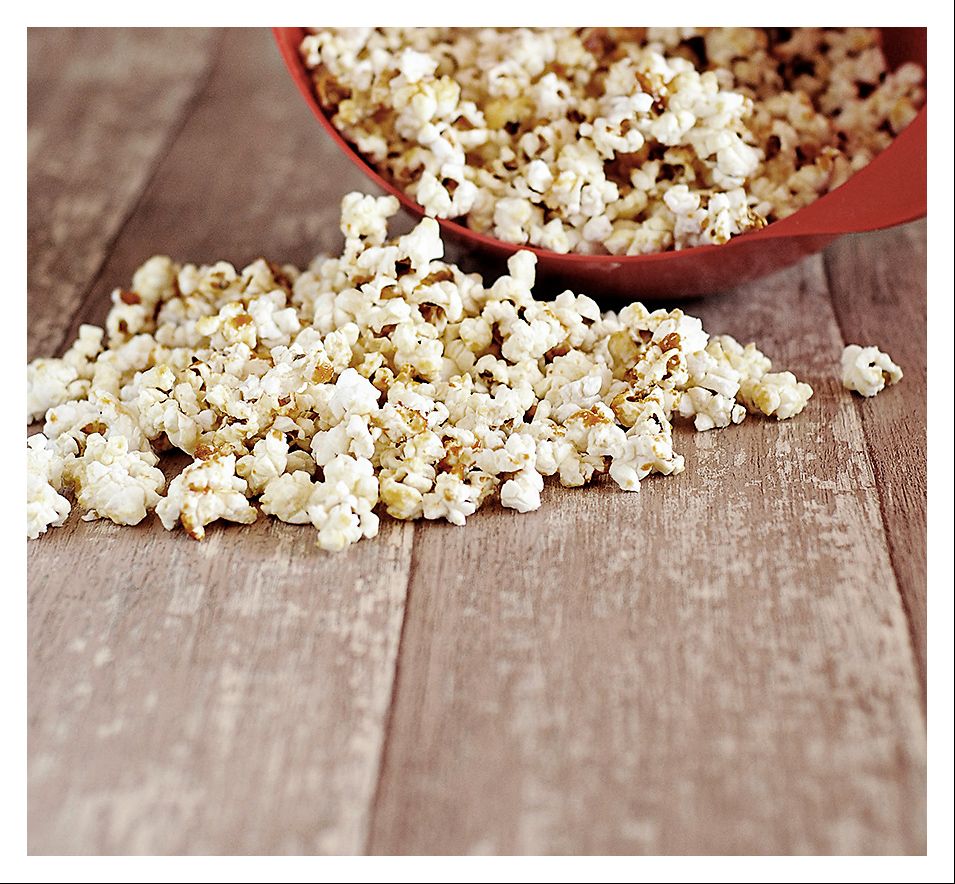 Ahhhh Drive-In's… what says summer better than a night out, under the stars, watching a movie on the big screen? Really? Not much else does. I don't know why drive-ins are a dying breed because I can't think of a much better way to watch a movie in the summertime!
I remember my first drive-in movie experience. I don't remember anything about the movies, except that the double feature was The Neverending Story and The Dark Crystal. I do remember tossing a ball and frisbee around with my sister, eating tons of food my mom had brought from home, and being told to squash down in the back seat when we paid so I looked younger.Fun times, fun times.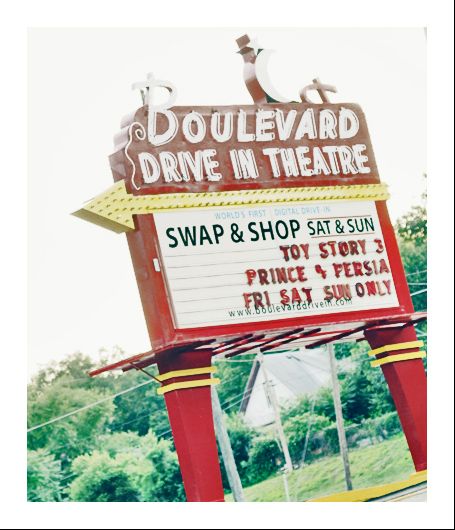 Boulevard Drive-In, in Kansas City, KS, is a gem of a place nestled between a rail road track and the interstate highway. It is a clean, well maintained drive-in and as we found out last night, a great place to give the kids a unique, old-fashioned movie experience.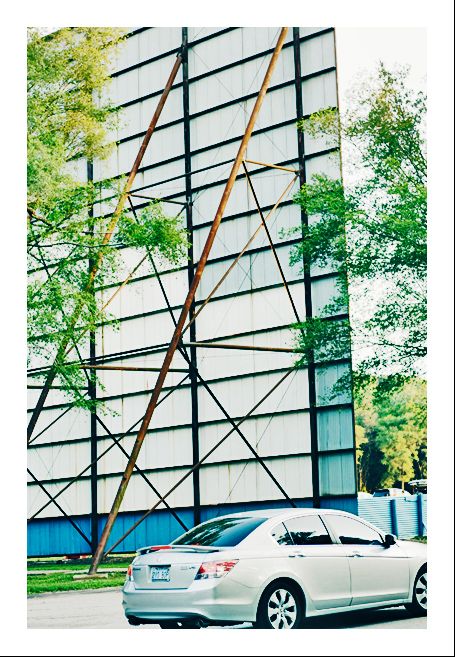 We quickly discovered on our first trip to the drive-in as a family that there is an art to the whole drive-in experience. First of all, at least for Boulevard Drive-In, bring cash as they don't accept credit cards. (Being debit card carrying people, we had to borrow cash from my friend Candace, whom we were meeting there…and for extra snacks, I dug through every last little crevice in our minivan to find just enough to buy everyone a Blow Pop and another small treat).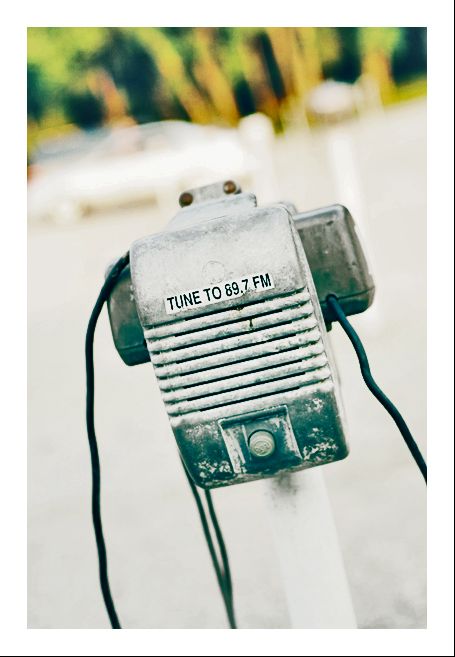 Arriving early to the drive-in is a must. Even though the movie started after it turned dark (around 9:20pm), the fun starts way before hand. Tossing a football around, playing on the playground equipment, getting your space situated, people watching, listening to the 50's tunes and retro jingles about concessions on the speaker… all of that is essential to a fun and entertaining time at the drive-in!
Some people are pretty serious about seating. We decided to go the easiest route and use blankets, the back of our minivan and lawn chairs. Some people like to be high in the sky and sit on top of their vehicles. Others, whom I am guessing are more experienced at the whole drive-in movie thing, convert the backs of their trucks into what has to be the most comfortable movie watching set up ever… a Queen Size bed.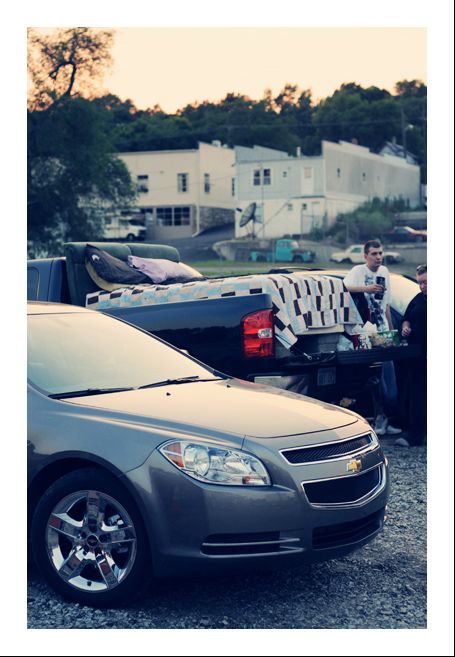 Boulevard lets you bring in your own food, but no grilling. We enjoyed pizza and beverages (while those around us were smart enough to bring a margarita or two… I wasn't thinking!)
If you get the chance this summer and there is a drive-in near you, I would like to encourage you to take the family out for a unique night of fun. Support the drive-ins around you so that they will be around for many years to come!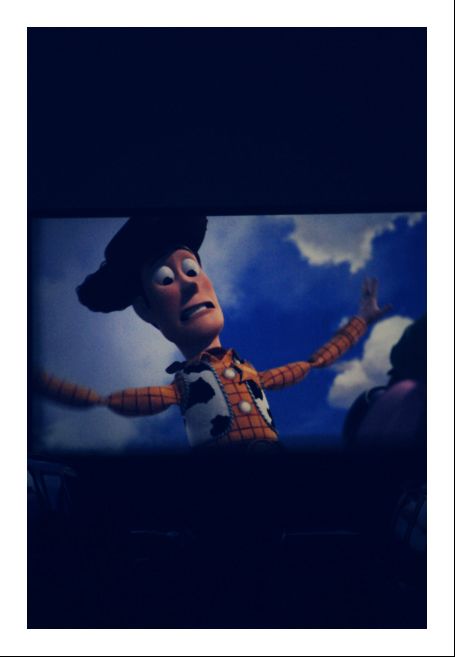 This recipe for Kettle Corn is right on… just like what you get at the fair, but without needing a kettle to make it! I made this to take to the Boulevard Drive-In for the movie, but it was devoured by my kids before we could even get out the door!
Sweet and Salty Kettle Corn (adapted from Rachael Ray)
1/4 cup vegetable oil
1/2 cup popcorn kernels
1/4 cup sugar
1 tablespoon salted butter, melted
1 teaspoon coarse salt
In a large pot with a tight-fitting lid, heat the oil over medium-high heat. add the popcorn. When the oils sizzles, sprinkle the sugar over the kernels. Cover and shake the pan until the popping slows down, about 3 minutes. Remove from the heat and toss with melted butter then the salt.