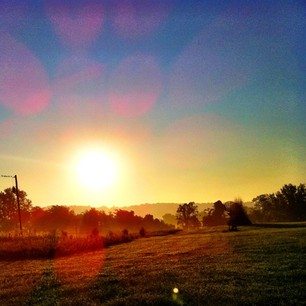 My brother, Larry, lost his valiant 2-month battle with cancer early this morning. I was fortunate enough to be there when he passed. Hearing his wife visually walk him "home" to heaven where other friends and relatives eagerly awaited his arrival and seeing how that led him to his peaceful final breath was something I will never forget. I feel very privileged to have witnessed the moments I have in the past 24 hours.
My brother was a good man. Most importantly, he was the most amazing father and helped to raise 3 incredible kids. My heart aches in ways I didn't know possible seeing his kids try to grasp the reality of this loss. There will be a void there that can never be replaced. As a mom, we want to shelter our kids from hurt. Knowing that there is nothing any of us can do to take this hurt away is almost unbearable.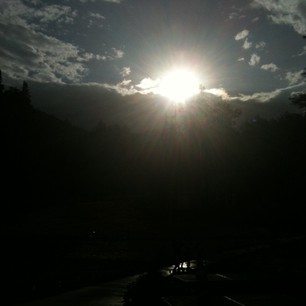 Larry was out of the house by the time I was born, so needless to say we had a different relationship. It wasn't a typical brother / sister relationship I guess, but honestly… I don't know what is typical anymore. Yes, I reached out more in the past two months to Larry than I ever have before. I imagine he would have done the same thing had the tables been turned. When you are faced with a loved one dying, I can only think that is the natural thing to do.
You might expect my message to everyone out there is to hold on tight, give more and don't let time get between you and a loved one… and although I think that is extremely important, I have an even bigger message I want to share.
Plain and simple, give grace. Give grace and accept each other for what you are. I know in the end my brother and I were accepting and at peace with our relationship. No, it wasn't a perfect relationship. We have faults, we've both made plenty of mistakes over the years however as my friend Wendy so eloquently put in a recent blog post:
"And I pondered how life isn't perfect. How I'm not perfect. How those I love aren't perfect. But how loving them…fully loving them warts and all…is somehow perfect, especially when faced with the possibility of not having them."
As you are contemplating your own relationships… your own life with your friends and family, please take a moment to forgive and give a stretch of grace to those who haven't lived up to your expectations. In our heart of hearts I know that we are all simply doing the very best we can.
I have a greater appreciation for my brothers and sisters, my parents and the rest of my family because of going through this. We've opened up and had conversations with each other that very well might not have happened otherwise. We've loved, laughed, cried and most importantly, we have forgiven. I hope you will reach out to the ones you love and do the same.
I am touched and humbled by the outpouring of love from all of you. It has lifted me up in a time full of sorrow. I can't begin to express my gratitude in a way that will convey how much it has meant to me. Thank you…I feel so blessed.