Our neighborhood holiday sleigh ride was last night. The holiday sleigh ride takes place every year in our subdivision and is a big hit with kids and adults alike. Santa comes, there's plenty of hot chocolate and cookies, and everyone takes a ride through the subdivision on a horse drawn sleigh. It's one of those "extra" perks of living where we do (oh…and a "perk" of paying outrageous home owners association fees!). It was freezing cold last night, but that didn't't stop people from coming out for the sleigh ride.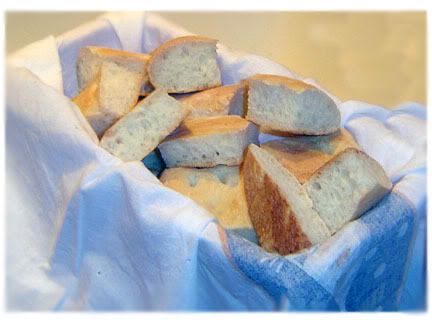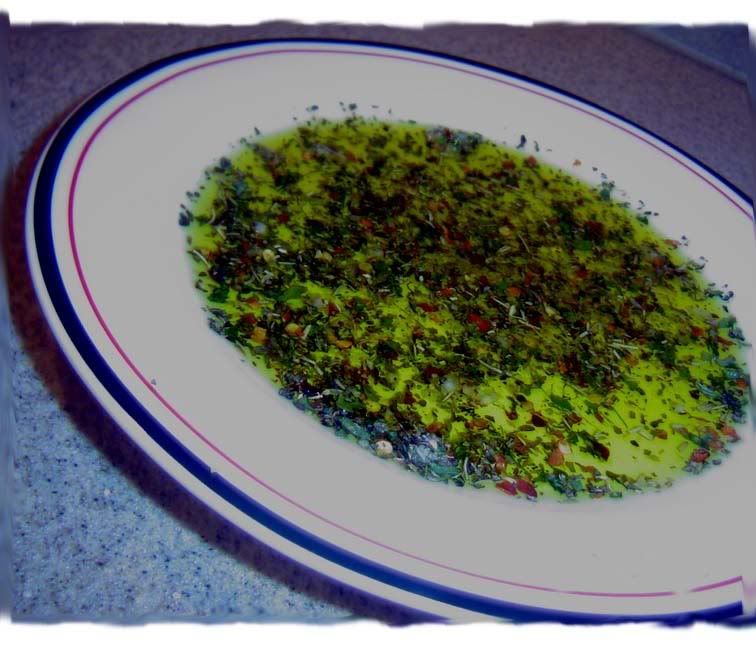 After the sleigh ride, some of our neighbors came over for snacks and cocktails, and to watch the Nebraska vs Oklahoma game on TV. I made a delicious loaf of Ciabatta bread and pull apart Italian bread. As an ideal addition to the bread, I made some Italian Dipping oil. Yummy! We also had chocolate cake, Boy Scout chocolate caramel crunch popcorn, and regular Homestyle popcorn.
As the evening progressed the six of us enjoyed many topics of conversation… church, food, holiday plans, parenting, shopping, etc. It wasn't until someone brought up Britney Spears' commando limo exit that things really got animated. Who would have thought that if you put 6 college educated, professional adults in one room, the topic of conversation that would elicit the most opinions and interest would be Britney Spears not wearing any underwear? There was even a debate about if you really could see her c-section scar, so we had to get the trusty laptop out and pull up the photos. (I refuse to link to them here… yuck! If you are that curious (and I know you must be) just Google Britney Spears commando and the first listing will take you there.) Seriously…do we really care? Apparently we do because this conversation went on and on and on… we talked about how come someone that is obviously wealthy can't afford underwear, why she even bothered putting on a skirt if it is that short, doesn't this poor, young girl have parents somewhere to help guide her along? Even K-Fed was received a few minutes of conversation time. It's amusing to me how obsessed our world is with the faults of others… especially celebrities. Does seeing Britney Spears mess up really make us feel that much better about ourselves? Do we go to bed thinking that we're one up on the world because we remember to wear underwear? Does it make me feel better about the fact that the first loaf of Ciabatta bread ended up feeding the empty belly of our garbage disposal (along with the first dipping oil recipe I tried?). In some really strange way, I guess it does. It's nice to know that everyone is human. It's a good feeling to know that there isn't a single person in this world who is perfect. Do you aspire to be like someone else? Maybe if you took a close look at their life… at their imperfections… at them behind closed doors you'd realize that we are all human struggling along in the same world. We all have our insecurities, our faults, our failed ciabatta bread. Instead of trying to be someone else, just try to be the best version of yourself. That's all you can do! Oh – and please remember to wear underwear. You never know when the paparazzi might be lurking.