Let's talk about what's been making us happy lately!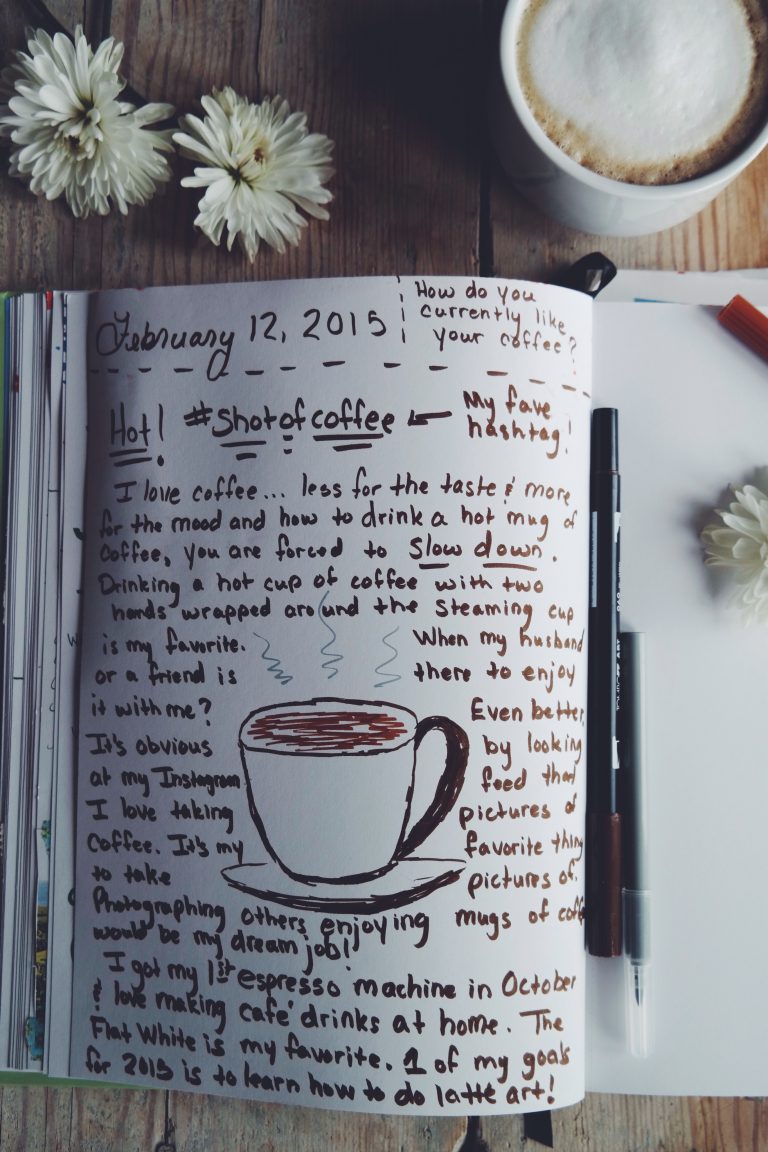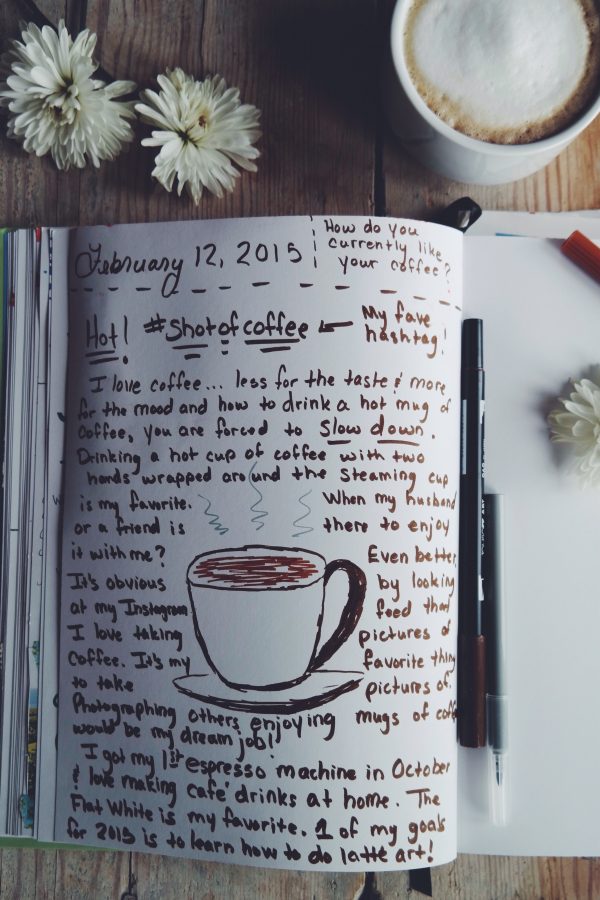 Hi friends! I hope you all are well and are ready to have a great weekend! The girls and I are headed to Oklahoma City for the weekend to hang out with my sister and to celebrate her youngest daughter turning 18. I may have cried on my nieces birthday… what does that mean I'll be like when my own kids turn 18? I can answer that for you… a big, teary, mess!
Anyway, I thought it would be a great idea to start the weekend off with a little bit of happiness. How's that sound? Great! Let's do it!
If you follow me on Instagram, you may have noticed I've been annoying you with sharing photos of journaling. I joined a group of people who are following these journal prompts and I'm having a blast with it. Taking pen to paper makes me happy, and following these prompts makes writing in a "diary", so to speak, much less awkward! I've also been messing around some on my own with Hand Lettering… this book is helping me learn, and I've been using these pens to practice. Both of these activities are happiness inducing!
If you want to see an Instagram account of someone who has the most beautiful journal pages, click here. Isn't her handwriting beautiful?
I'm still mourning the loss of Parenthood, but found my favorite characters website/blog this week! Who knew she was so talented in more ways than acting?
I recently got an Audible.com membership and have been listening to books in the car, at the gym, while cleaning, etc. Well, I just upped my game and got one of these. I may have taken the longest shower in history yesterday, just so I could get finish a really intense chapter of this book (great book by the way). Squeezing in more reading/book time makes me happy!
I am so glad someone is starting a frank conversation about this. It's been on my mind so much lately!
Did you know I coach a 3rd grade and 5th grade volleyball team? I just started coaching for the first time this past August and it's one of my absolute favorite things to do! Here's a picture of my sweet 3rd graders on our last practice of the season. Coaching is so rewarding! I love these girls.
These dogs make me laugh out loud. Make sure to watch to the very end! You'll crack up every time you watch it, even though you know what's going to happen!
How are you all doing on your #Imperfect365 Projects? I'm behind on uploading my photos to Flickr, but am doing a pretty good job of capturing at least something every day! Oh, speaking of, I got this new camera for traveling and it's so awesome! I'm really happy with it!
I think a big slice of this cake, followed by a sip of this drink would make me very, very happy!
Oh – and the Traveling Book Club participants have been chosen at random. Make sure to check your email to see if you'll be an official participant for this go around.
I think that's it for today! I hope you all have a GREAT weekend and a wonderful Valentine's Day full of happiness! Now, take a moment to spread some happy!
Disclosure: This blog post contains affiliate links. As an Amazon Associate, I earn from qualifying purchases.