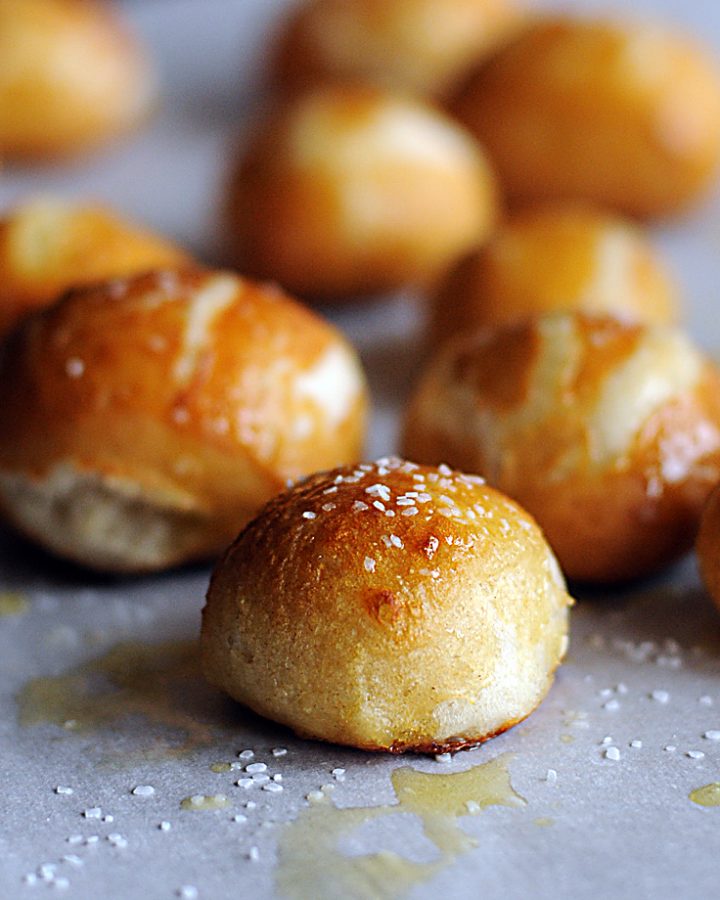 I have a confession to make. I love mall food court food…
There, I said it. Do you think less of me now? I understand if you do… truly… guess we won't be hanging out at the mall together anytime soon then, which is a bummer.
I bribe my kids to be good at the mall with the promise of Pretzel Bites once we are done. Then, I am the most lenient mom ever just so we can get to the pretzel bite reward at the end.
Knockdown a rack of clothes? I'll turn my head and pretend I didn't see it happen. Run away from me and head down the escalator? That's fine… we'll meet up with you at the bottom like it was totally planned. Have a screaming meltdown in the middle of Ann Taylor? Pure entertainment… isn't she just the cutest little thing?
As long as we can get the pretzel bites at the end, I'm a happy camper.
Now I don't have to go to the mall to get pretzel bites anymore. I'm thrilled to share that I can make these babies right here in my very own home and I can use my bread machine, which gives me more time to be a good mother and to teach my beloved children how to act in public. I'm working on it… I promise.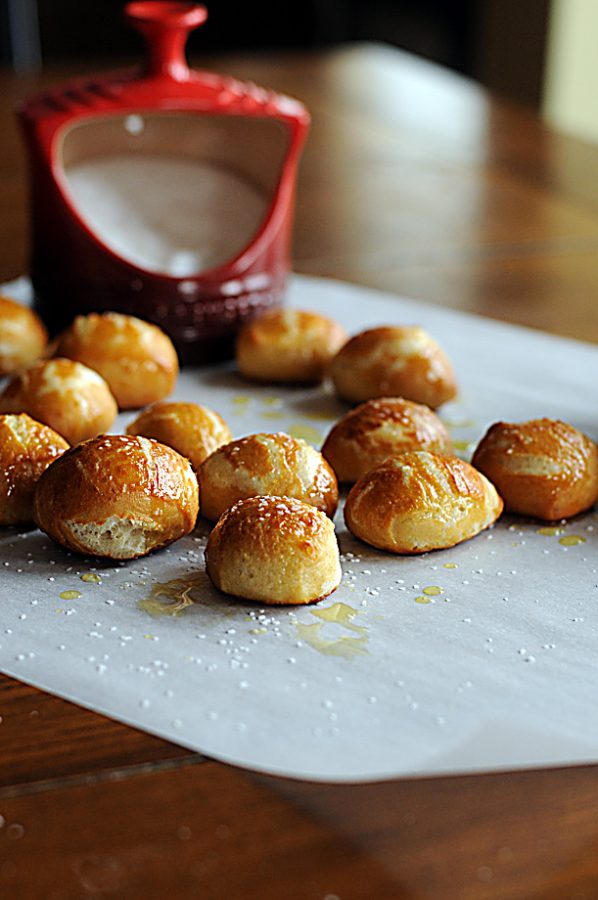 Homemade Pretzel Bites
Homemade Pretzel Bites for the Bread Machine
Pretzel Bites just like from the mall! Made your own at home using the bread machine.
Ingredients
1 1/8

cups

water

70 to 80 degrees F

3

cups

all-purpose flour

3

tablespoons

brown sugar

1 1/2

teaspoons

active dry yeast

2

quarts

water

1/2

cup

baking soda

coarse salt

melted butter – not in the original recipe

but a must for mall food pretzel like experience
Instructions
In bread machine pan, place the first four ingredients in order suggested by manufacturer. Select dough setting (check dough after 5 minutes of mixing; add 1 to 2 tablespoons water or flour if needed).

When cycle is completed, turn dough onto a lightly floured surface. Divide dough into eight balls. Roll each into a 20-in. rope and cut into 1-2 inch bites. In a saucepan, bring water and baking soda to a boil. Drop pretzel bites into boiling water, two at a time; boil for 10-15 seconds. Remove with a slotted spoon; drain on paper towels.

Place pretzel bites on greased baking sheets. Bake at 425 degrees F for 8 minutes or until golden brown. Brush with melted butter. Sprinkle with salt.