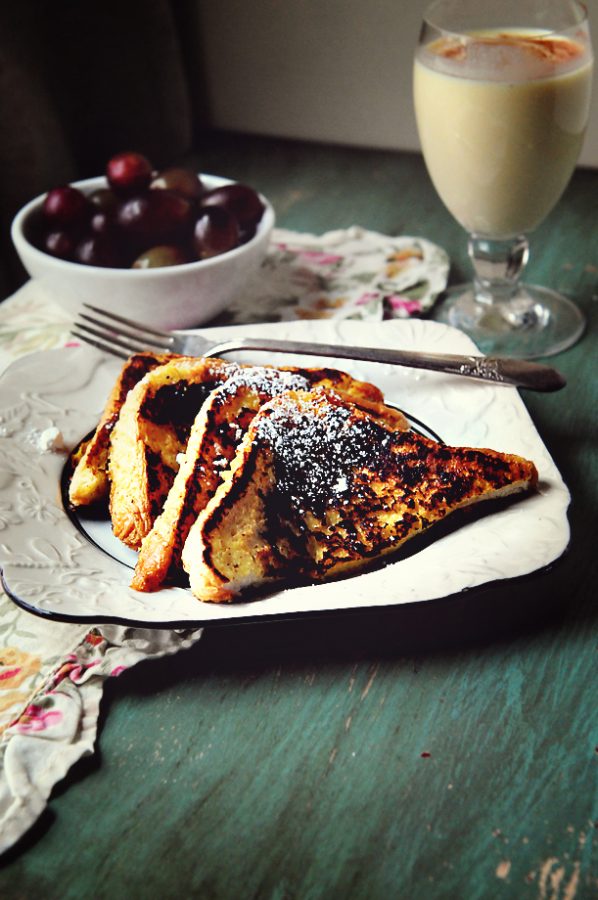 In my fantasy world, mornings would be calm…a time for soft music and happy chatter. Ideally, I would get up before the kids, sit down to a nice cup of coffee, catch up on the days news (aka Twitter, Facebook, Instagram) and make a delicious breakfast for all to share.
Instead, most mornings I find myself being jostled awake by one of my eager, early morning riser kids. Following such awakening, I tiredly go into each kids room and chatter off the laundry list of things that need to be done before school: Go potty, brush your teeth, change your clothes, make your beds, put your pj's in the laundry, get your backpacks ready, put on your shoes, get your jackets, fill your water bottles and eat your breakfast. I then, make an attempt to take a shower and look presentable and come out of my room only to discover my kids still sitting in their room, none of the things I rattled off for them to do, done. My voice gets louder, and again, I go through what needs to be done so we can get to school on time. Lucky me… on most days I get to repeat this mantra 16 gazillion times.
On the rare full moon, when the stars all align, I get my wish and boy do I savor those mornings as if they were my last. Peace, happiness and full bellies. Who can ask for anything more?
We recently had one of those mornings, and to keep the mood in tact, I decided to make something special for breakfast. Eggnog French Toast, which would have been even more indulgent with my Eggnog Syrup recipe, adorned the table. Looking around my table at the happy smiles and feeling the sense of peace, I knew to be so thankful for this rare moment of everything working the way it's supposed to. It doesn't happen often, but I certainly do treasure it when it does.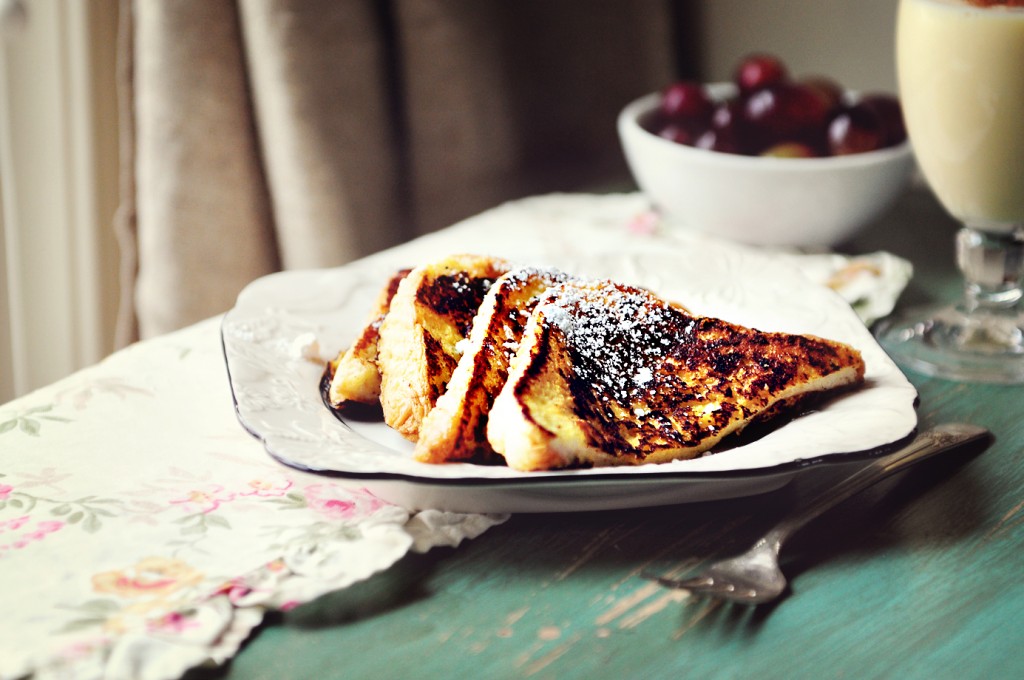 Recipe: Eggnog French Toast
If you love Eggnog, you'll really love this Eggnog French Toast recipe!
Ingredients
1 1/2

cups

commercially prepared eggnog

full fat version

2

eggs

beaten

1

tablespoon

ground cinnamon

1

teaspoon

vanilla

1/2

teaspoon

butter

12

slices

Texas Toast
Instructions
In a large, shallow bowl, whisk together the eggnog, eggs, cinnamon and vanilla.

Heat a skillet to medium low. Melt butter, coating entire skillet.

Dip one slice of bread at a time into the eggnog mixture, being sure to coat each side of the bread thoroughly. Allow excess to drip off back into the bowl.

Place the prepared bread slices into the preheated skillet, and cook, turning once, until golden brown on each side.

Serve warm with powdered sugar, maple syrup or creamy eggnog syrup.