It was kind of a lame week for me in pictures. For some reason I had a really hard time slowing down and taking pictures this week. I still did it though, and even though these pictures aren't as technically "on" as other pictures I've done have been, they each have special meaning and memories behind them. I guess I need to remember that's really what Project 365 is all about!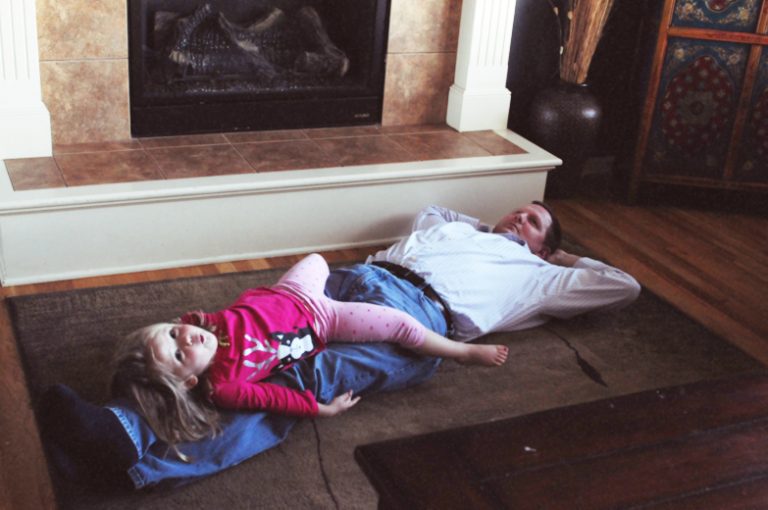 Sunday, March 4: I almost forgot to take a Project 365 picture today. When I came home from running errands, I found this all too common scene going on in our house. Anytime Nick lays down, he has at least one kid climbing and jumping on him!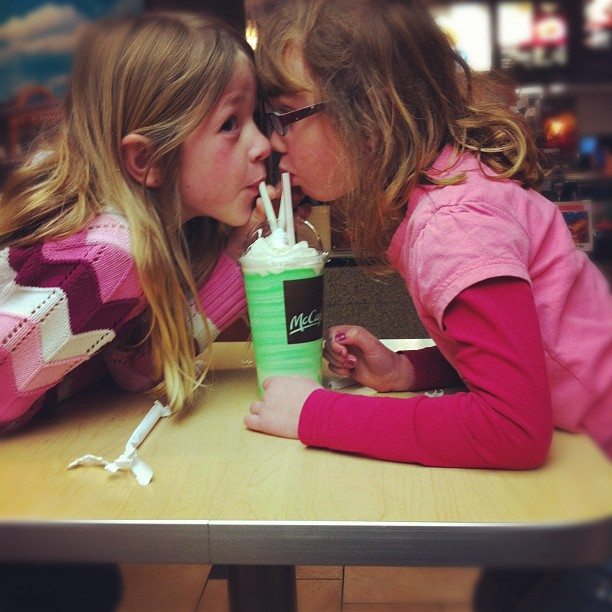 Monday, March 5th: The girls and I headed out for Shamrock Shakes at McDonald's while the boys enjoyed a night out at Tanner's. Taken with my iPhone.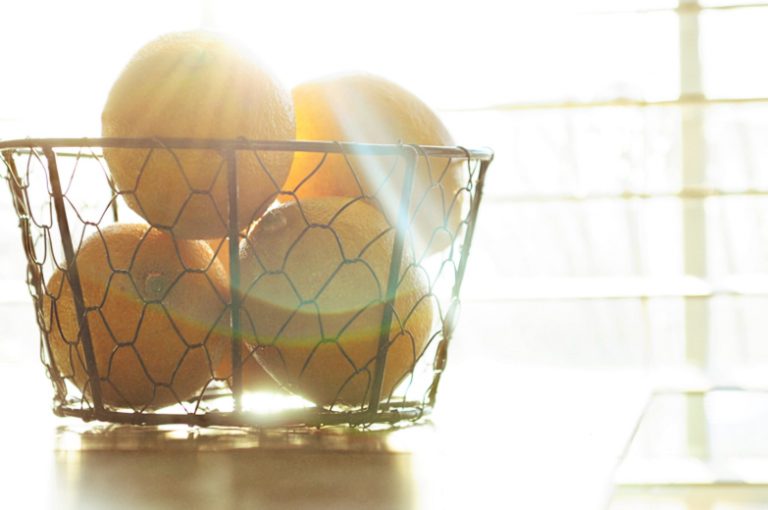 Tuesday, March 6th: The day was almost at an end, and again, I realized I hadn't taken my Project 365 picture. At just about that time, I looked over and noticed this gorgeous, golden stream of light coming in through my office window. The answer to my "what will my project 365 picture be today" question was answered!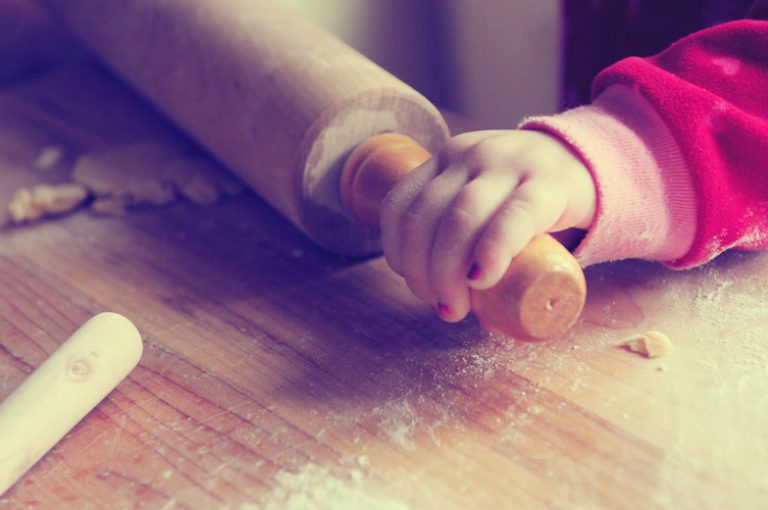 Wednesday, March 7th: Leah and I made homemade garlic pasta for lunch today. I love that even though she is almost 3, she still has those pudgy little baby hands. (Check out my Guest Post on Once a Month Mom for the pasta recipe!)
Thursday, March 8th: After school, the kids and I head out on our 2 day trek to Mission, Texas to visit my parents for spring break! Taken with my iPhone.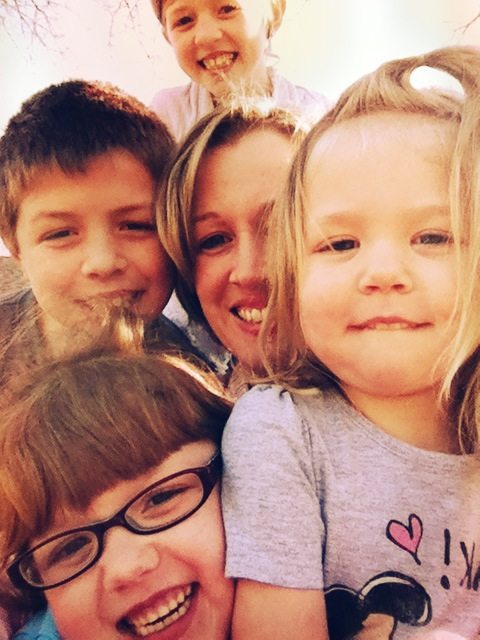 Friday, March 9th: Morning of our spring break adventure, day 2. What was supposed to be a 11 hour drive today ended up being a 15 hour drive, thanks to the rainy weather all throughout Texas! It was a very, very long day but I am so proud of what great travelers my kids are. Taken with my iPhone.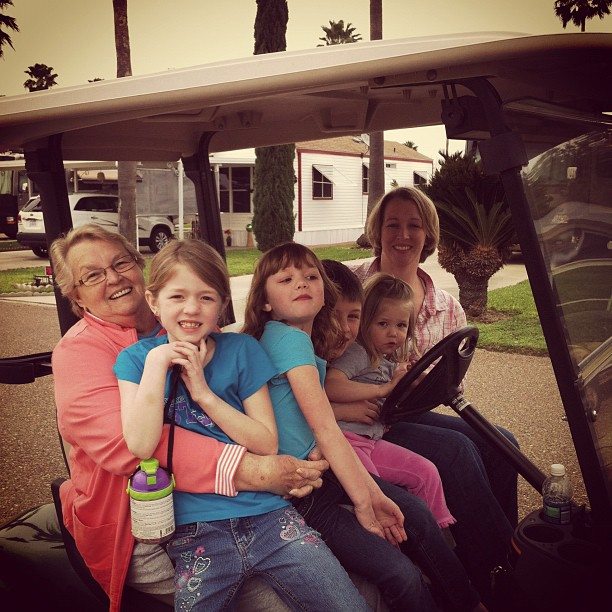 March 10, 2011: If you ask my kids what one of their favorite things to do in Texas at Grandma and Grandpa's house, riding on the golf cart through their retirement community is top of the list! Taken with my iPhone.
That's it for this week. Hopefully next week you'll see lots of pictures of sun and palm trees as we finish our spring break in Texas! Remember, you can always follow along on Instagram!