Happy April, friends! We had gorgeous weather in Kansas City this past week, which meant lots of time outside and lots of shutter button clicking. In addition to pictures from our week, I also have martini recipe you will want to try out this spring. Make sure to scroll all the way to the bottom for that goodness.
In addition, my friend Sylvie and I are both hosting Kelly Moore camera bag giveaways on Monday. If you are looking for a beautiful bag to carry your camera gear in and more, make sure to check back here for details on the giveaways!
Now, for our week in pictures.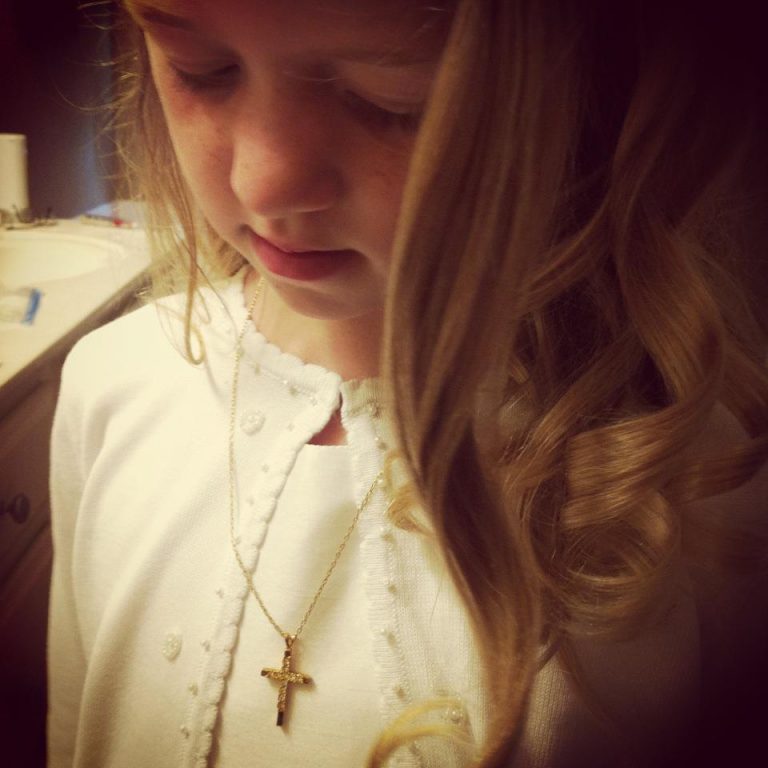 Sunday, March 25th: Kelly had pictures and practice for her upcoming First Communion today. I took a ton of pictures at the church with my DSLR but I think this moment captured with my iPhone when I was curling her hair is still my favorite.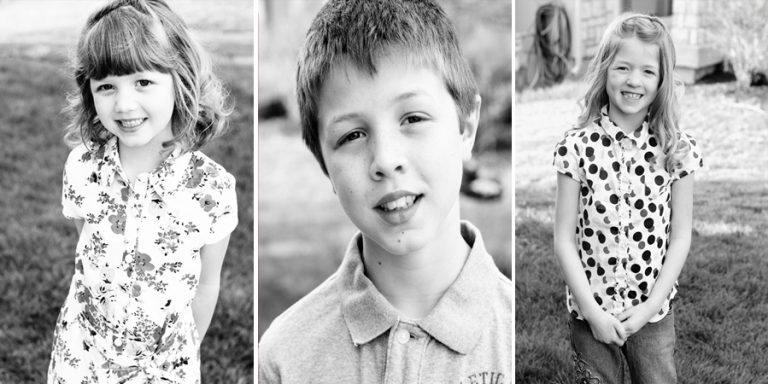 Monday, March 26th: School picture day. Since I don't usually buy school portraits in the Spring, I always take a few snapshots of the kids all spiffed up before school.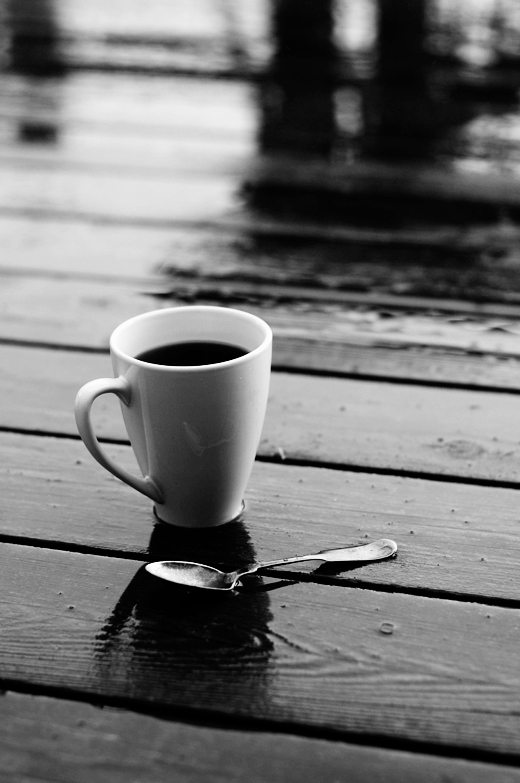 Tuesday, March 27th: We had one of those great spring thunderstorms today. It was a perfect day to stay inside with a cup of coffee and a good book. Too bad I had too much work to do to live out my dream for the day, but it was still a great day!
Wednesday, March 28th: Since the weather has turned so nice, we are back to walking to school most days, which means Leah gets to piddle along and fraternize with her favorite neighborhood dogs. Taken with my iPhone.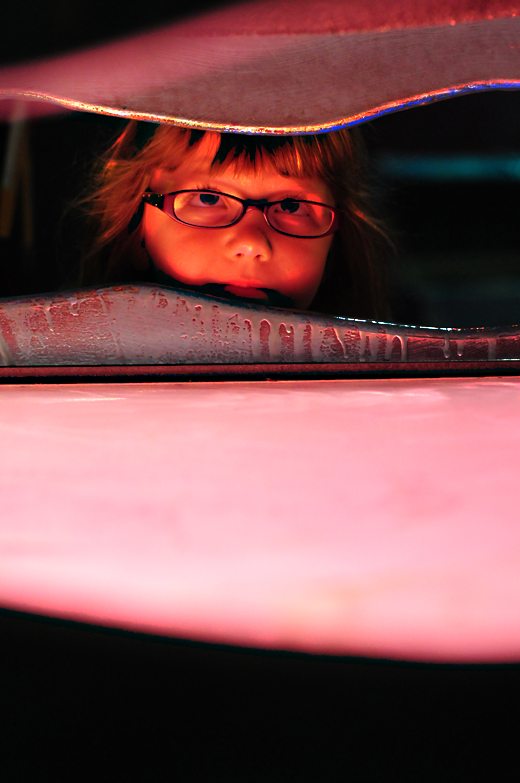 Thursday, March 29th: I was one of the parent volunteers on the Kindergarten field trip to Kaleidoscope today. If you are from KC and have never taken your kids to Hallmark's Kaleidoscope (near Crown Center area) you must do it soon! The best part of Kaleidoscope is that it is FREE! So much fun and entertainment in one place and a price that can't be beat.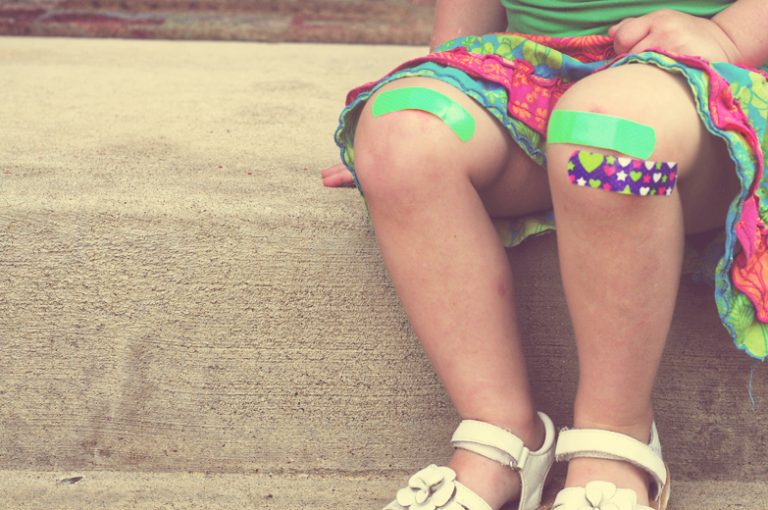 Friday, March 30th: Spring weather has just started and Leah's poor knees and elbows are already so scuffed up from falling onto the pavement. It is going to be a very long and band-aid filled season!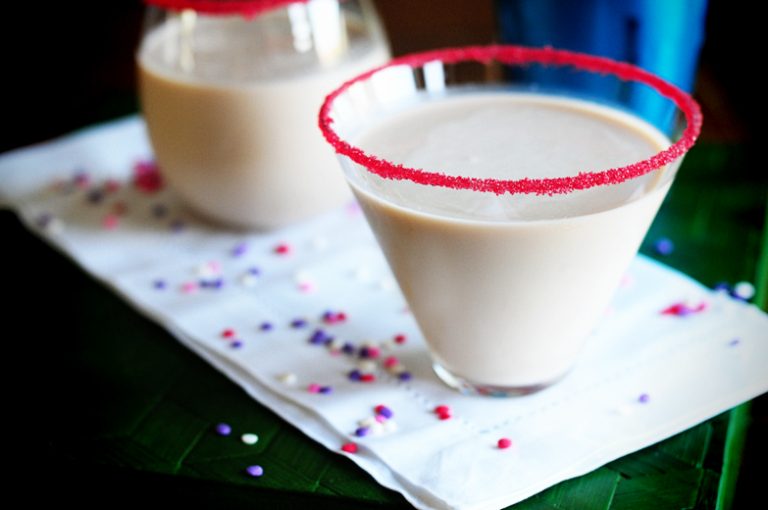 Saturday, March 31st: If you follow me on Instagram, you may have noticed that we hosted happy hour with our neighbor friends Friday evening. I used Pinnacle's Cake Flavored Vodka for the first time and made Creme Cake Martinis (one of many tempting recipes from their site). Oh my goodness… these were so good. To make the martini you take 2 oz Cake Flavored Vodka, 1 oz Creme de Cocoa and 1 ounce heavy whipping cream. Shake over ice and strain into sugar or sprinkle-filled glasses. Be forewarned… these go down way to easily!
Creme Cake Martini Cocktail
These Creme Cake Martini's go down so easy but are SO good!
Ingredients
2

oz

Cake Flavored Vodka

1

oz

Creme de Cocoa

1

oz

heavy whipping cream
Instructions
Shake ingredients over ice in a cocktail shaker and strain into a sugar or sprinkle-filled glass.
That's it for this week. Thanks for stopping by and make sure to come back on Monday for the camera bag giveaway! Have a great week!
Disclosure: This blog post contains affiliate links. As an Amazon Associate, I earn from qualifying purchases.