I'm honored to be a part of the 2013 Kraft Tastemaker Community, where I am teaming up with Kraft Foods to bring you family friendly recipes using common ingredients found in your pantry!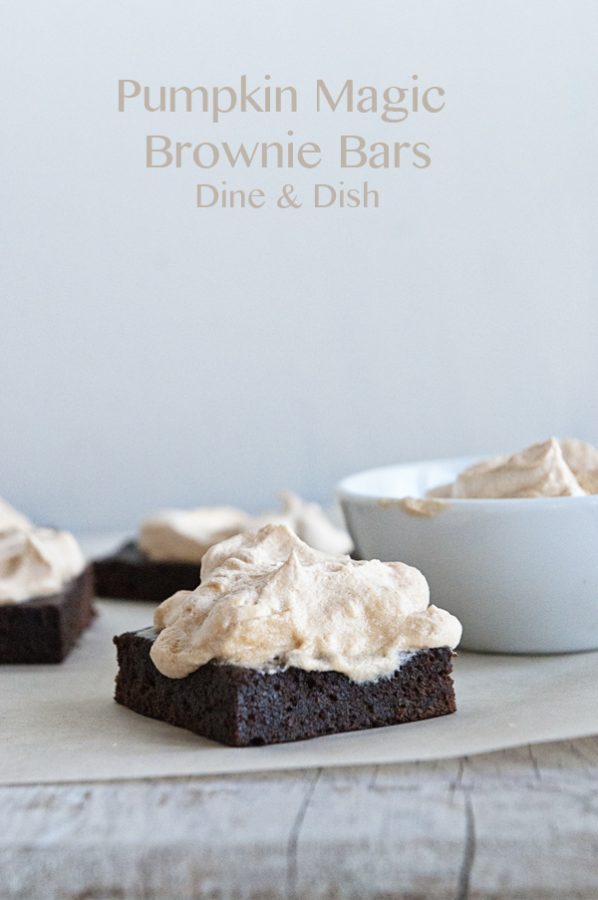 I can't hold myself back… it's well into September now, which I think is quite the safe time to go full throttle pumpkin. Goodbye white pants and shoes, hello pumpkin!
I love summer, there's no doubt about that, but I love fall just as much. Our family always takes a trip out to the apple orchard and pumpkin patch for a full day of fall activities. It is one of my most favorite days each year! Plus, as a photographer, I can't help but love the photo opportunities at the pumpkin patch. The light is always the most wonderful, golden hue and the natural props all around are just too hard to pass up. By the time the sun sets, my kids are pictured out but my heart is always full and happy!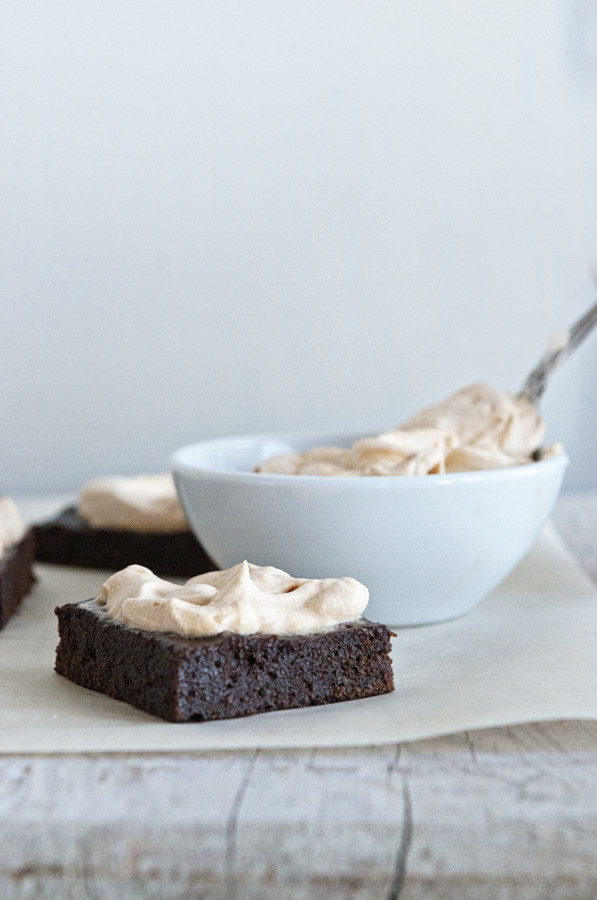 So let's talk pumpkin treats, shall we? There are so many great pumpkin recipes out there… it is such a versatile ingredient with so many uses! I decided to take one of my favorite foods (brownies) and add two secret ingredients to them. Pumpkin puree and JELL-O Pumpkin Spice Flavor Instant Pudding. Once I made the brownies I topped them with a rich and creamy Cool Whip Whipped Topping frosting!
Why am I calling these "magic" bars? Well I've talked before about how JELL-O Instant Pudding is my secret ingredient in so many recipes (sweet bread dough, oatmeal, milkshakes, cookies, etc). When added to these brownies and the frosting, the result is nothing short of magical!  Plus, if you want to add a different flavor dimension other than pumpkin spice (I gasp at the thought) it's so versatile! Just swap out flavors of JELL-O instant pudding and you have a completely different tasting dessert!
If you are ready to say hello to fall, like I am, you'll find this recipe to be the perfect thing to get you in the pumpkin mood. Enjoy!
Pumpkin Magic Brownie Bars with Pumpkin Magic Frosting
Pumpkin Spice Flavored Instant Pudding and pumpkin puree give your favorite brownies a boost of flavor that's nothing short of magic.
Ingredients
For the brownies:
1

pkg.

19 to 21 oz. brownie mix (13x9-inch pan size)

1/4

cup

water

2

eggs

1

cup

pumpkin puree

1

pkg.

3.4 oz JELL-O Pumpkin Spice Flavor Instant Pudding
For the Frosting:
1

tub

8 oz COOL WHIP Whipped Topping, thawed

1

pkg.

3.4 oz JELL-O Pumpkin Spice Flavor Instant Pudding

1

cup

powdered sugar
Instructions
Preheat oven to 350° F. Grease or spray a 9x13" pan.

In a medium bowl, combine brownie mix, water, eggs, pumpkin puree and JELL-O Instant pudding. Stir until well blended. Spread into prepared pan.

Bake for 24-26 minutes, or until toothpick inserted into the middle comes out clean. Let cool completely before frosting.

For the frosting, whisk together instant pudding and powdered sugar. Gently fold into COOL WHIP whipped topping. Once blended, spread evenly over the top of the brownies. Enjoy!
Disclosure: This post is brought to you by KraftFoods. I am honored to be a compensated contributor to their Kraft Tastemaker community. All opinions expressed are my own.