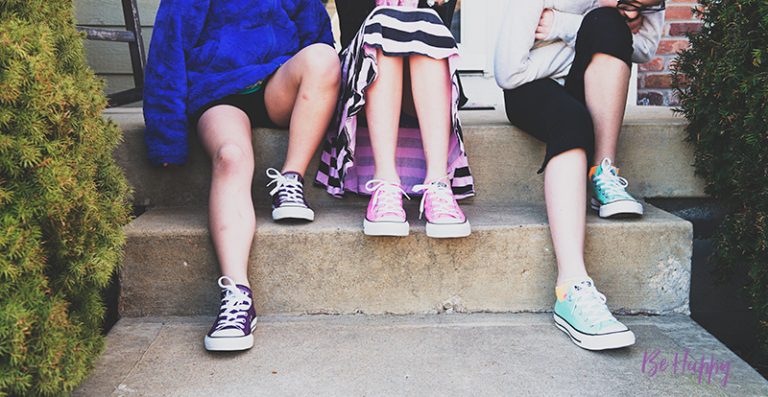 TGIF, friends!
I've been thinking about my cat a lot lately. We got Slim Shady this past August, completely on a whim. I had previously had a cat for 15 years that my husband and I had to put to sleep 13 years ago. I had really missed having a cat, but I wasn't ready to open up my heart to having another cat until now. Shady has been such a great addition to our family, I really am so thankful I didn't wait any longer to have a cat in our lives again!
I've learned so much from Shady in the few months we've had him. He's a kitten (he'll turn 1 on April 25th), so he's very active, fun and curious. He takes nothing for granted… there is not a single item in our house that he hasn't explored from top to bottom. A normal paper sack isn't just a paper sack…it's a vessel that needs to be rolled around in, tackled, and dragged around the house. A hair tie isn't just a hair tie… it's the best toy a cat could ask for. He's curious about what's on the computer, TV, iPhones, outside, inside, up, down and everywhere in between. I love his spunky attitude and his intense curiosity.
I've learned two important lessons from Shady. Number one… never let yourself get bored. There is so much out there to explore, from the mundane to the complex. Always, always be curious and challenge yourself to do new things.
The second lesson I've learned from Shady is to let people know how much you appreciate them. If you've ever had a loving cat in your life, you know how extremely gratifying it is to make them purr. He always wakes me up in the morning with a cuddle and a purr. He's quick to hop on my lap and show me I'm loved and often ends the day with a quick purr session. It makes me kind of wish that humans purred! There's nothing quite better than knowing you are making someone happy in that way!
So with that being said, I want to challenge you all to learn something new this week and to take time to tell the people in your life how much you love and appreciate them. Life is short – make the most of it!
I appreciate you all so much… writing this newsletter brings me a lot of joy, and your replies each week do as well. Thank you for being a part of my life!
Now, let's move on to things that made me happy this week!
I haven't blogged since my "Living in Excess" blog post, but I finally wrote a post today, sharing my absolute favorite Whole 30 recipe! It's my favorite breakfast, even now that I'm not doing Whole 30.
I've been binge listening to this podcast since Monday and I'm so in love with it (start from the first and go to the more recent).
If you love desserts, you MUST get this newly released cookbook. It is one of the most beautiful dessert cookbooks I have ever seen – and the desserts are amazing!
My friend Katrina sent me this video. As much as I love social media and connecting with others through that medium, this really got me thinking. This is a must watch!
Laurie must have known that I could be made to cry easy this week…this amazing, sweet, heart breaking, love filled video had me crying in buckets. LOVED it so much.
She probably wants to KILL her brothers, but man… it sure made for a hilarious video! I can't stop laughing.
Fear is something that is the guiding force in a lot we do. I found this article about fear and stuff really interesting.
You all know how much I LOVE Bullet Journaling. Check out this amazing reference guide from one of my favorite journalers!
If you are into doing videos on Snapchat, this handy tool is my new favorite (use snapchat hands free!)
Well, that's it for this week, friends! I absolutely love hearing from you all each week! Hit reply and let me know how you are doing and what's making you happy!