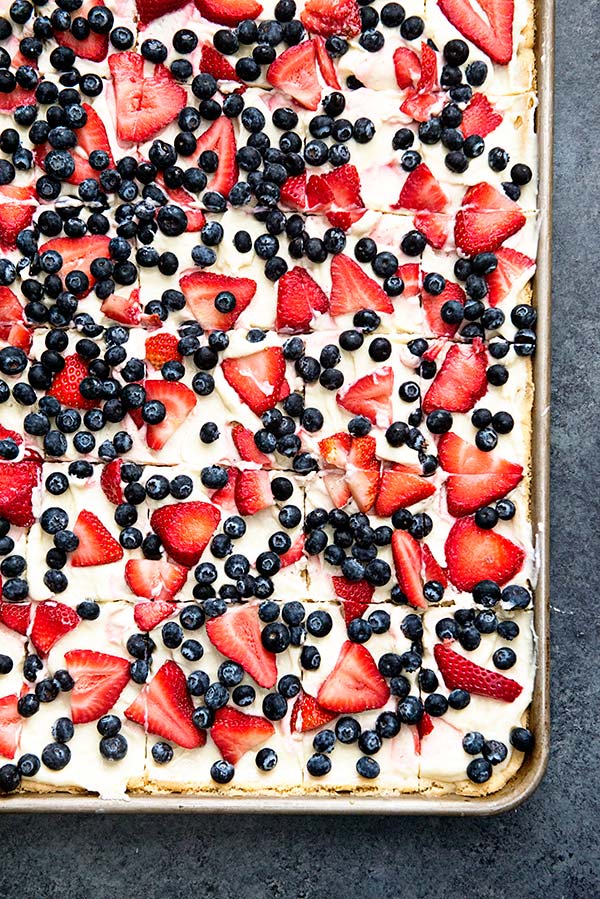 Dear friend,
We celebrated a birthday last week. Leah, our youngest, turned 9! Ella was just a few months old when I started Dine & Dish, but Leah wasn't even born. Many of you were there when we found out I was pregnant with a girl, she was born and I made this cute video, and all the other milestones since then. It's weird to think Dine & Dish is older than my youngest baby, and by quite a few years! It's been such an honor to have you watch my little family grow up.
Leah is the typical youngest child. She's so much more independent than the other kids, takes most things in stride, keeps us constantly on our toes and laughing, and is mature beyond her years. She also may be a bit more spoiled than the others, but don't tell them that. As a youngest child myself, I admit to falling a bit into my own parents footsteps with her. I mean, there has to be some perk to being the youngest, right?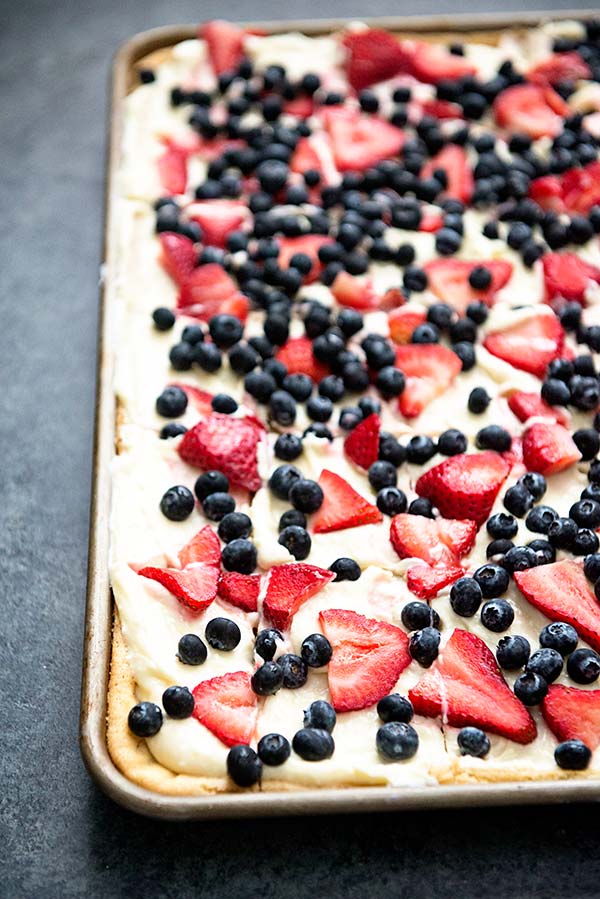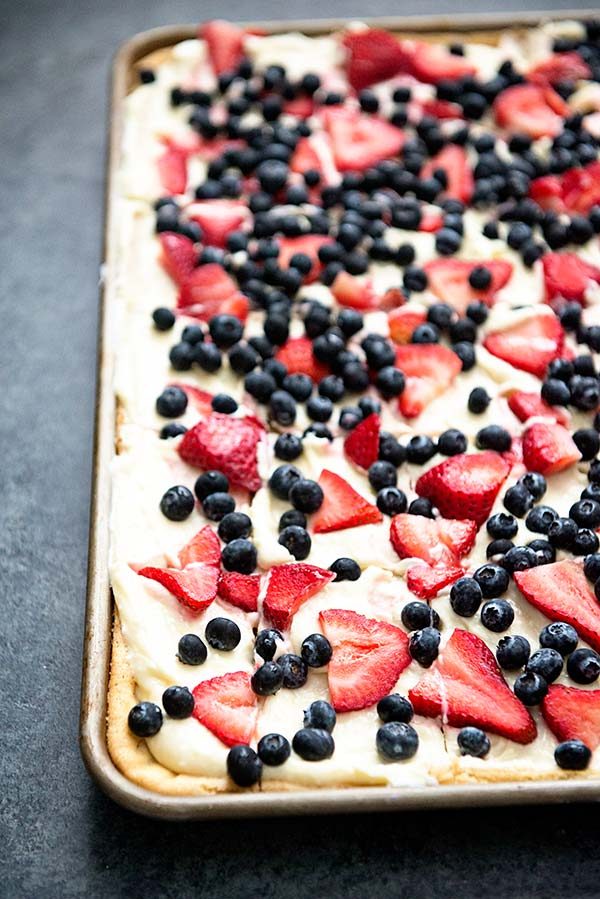 Would you believe she is the only child of all 4 I've ever made homemade school birthday treats for? All of my others always wanted grocery store cookie cake which actually was fine with me…made my life easier. Leah, though, asked for Sheet Pan Fruit Pizza this year, and I obliged. Fruit pizza is one of her all time favorite desserts and it was a hit with her classmates as well.
If you're interested in our favorite fruit pizza recipe, I've enclosed it below. Do note that we use canned sugar cookie dough for the crust. It seems like every time I actually make homemade sugar cookie dough for the crust, it doesn't fill the pan. It's just so much easier – and I'm all about easy – to buy a few cans of dough and call it good.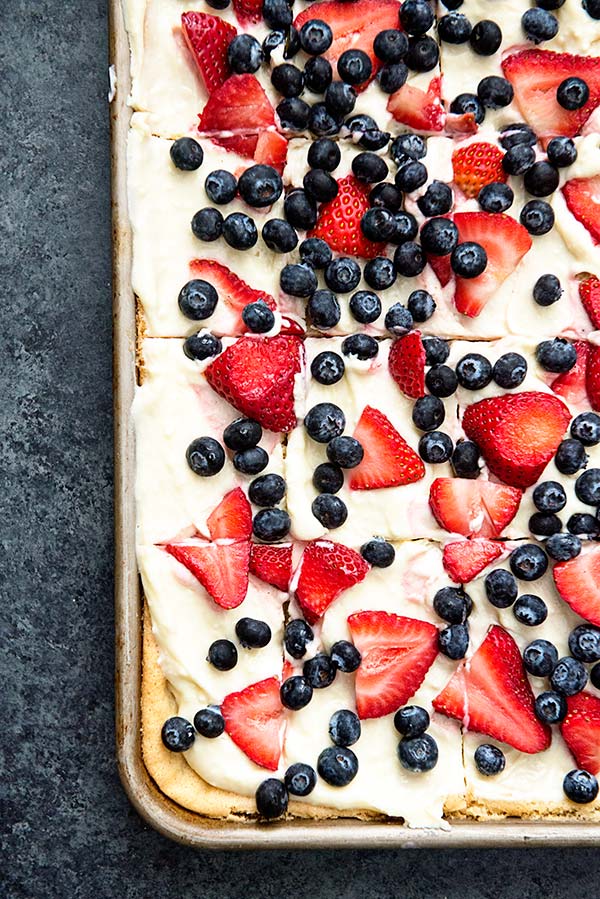 As I wrap today's letter up, I hope you all are having a good week. We have just 1/2 day of school left (YAY!) and Ella's 12th birthday is coming up this weekend. We're also traveling to Independence, Iowa to celebrate our nieces high school graduation. I can't believe how fast time is flying these days. Although I am so excited for summer, I'd like for time to slow down just a little bit more. Thinking that Leah will be double digits in less than a year now is mind boggling. I'm simply trying to stay in the moment and enjoy life as much as possible. I hope you are doing the same!
I hope you'll write back when you can and let me know how you are.
All the best,
Kristen
Sheet Pan Fruit Pizza
This sheet pan fruit pizza uses store bought cookie crust which makes for an incredibly simple and tasty dessert.
Ingredients
3

tubes

sugar cookie dough

16.5 ounces each

2

8 ounce packages cream cheese

softened

2

13 ounce jars marshmallow cream/fluff

3

Tablespoons

instant vanilla pudding mix

(this makes it extra creamy - don't skip this)

1

Tablespoon

milk

fresh fruit of your choice

sliced strawberries, blueberries, raspberries, etc
Instructions
Preheat your oven to 350°F

Press 2 1/2 - 3 tubes of sugar cookie dough into a large sheet cake pan. Press it up the sides of the pan as much as possible, so it's evenly distributed.

Bake for 15 minutes or until cookie dough is a light golden brown. Remove from the oven and cool completely.

In the meantime, using an electric mixer, mix together softened cream cheese, marshmallow cream, instant vanilla pudding mix and milk. Mix until creamy and smooth.

Once the cookie crust has cooled, evenly spread the cream cheese mixture over the entire cookie crust.

Top with sliced fruit and refrigerate until ready to slice and serve. Enjoy!