This holiday cocktail will knock your socks off.. Cinnamon Sugar Vodka gets infused with Celestial Seasonings Sugar Cookie Sleigh Ride Tea and the result is a martini recipe you'll love!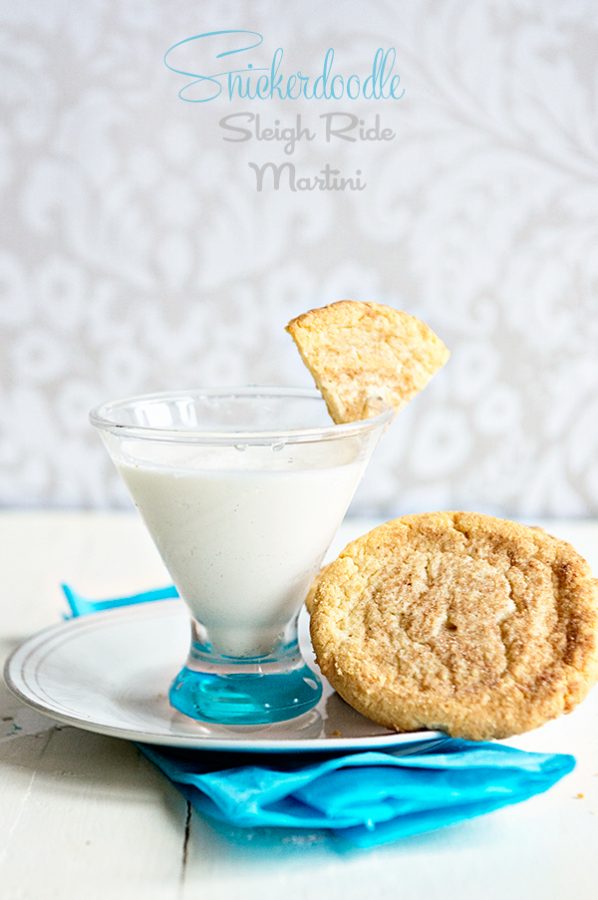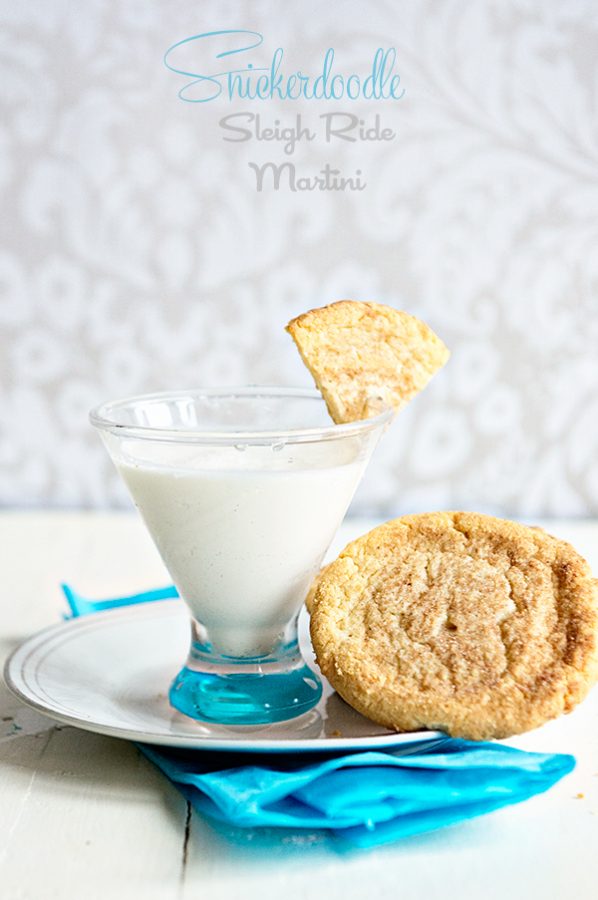 When it comes to holiday cocktails, I don't want the same old same old. I want something a little different… a little more exciting and memorable. I'd say maybe even a little more indulgent. After all, the holidays are a time to celebrate and enjoy!
It's a good thing that we're going for the gusto now because I'm pretty sure I read on the internet that calories don't count around the holidays, so we might as well really indulge in the good stuff! I mean, everything you read on the internet is true, right?
I am sharing a really special holiday martini recipe with you today, inspired by my friends at Celestial Seasonings Tea. Do you remember when I visited the Celestial Seasonings Home Office in Boulder, CO earlier this fall? Well we had some really interesting and tasty "tea" cocktails during our visit. I had never thought before about adding tea to a cocktail recipe, but since returning I've been completely inspired!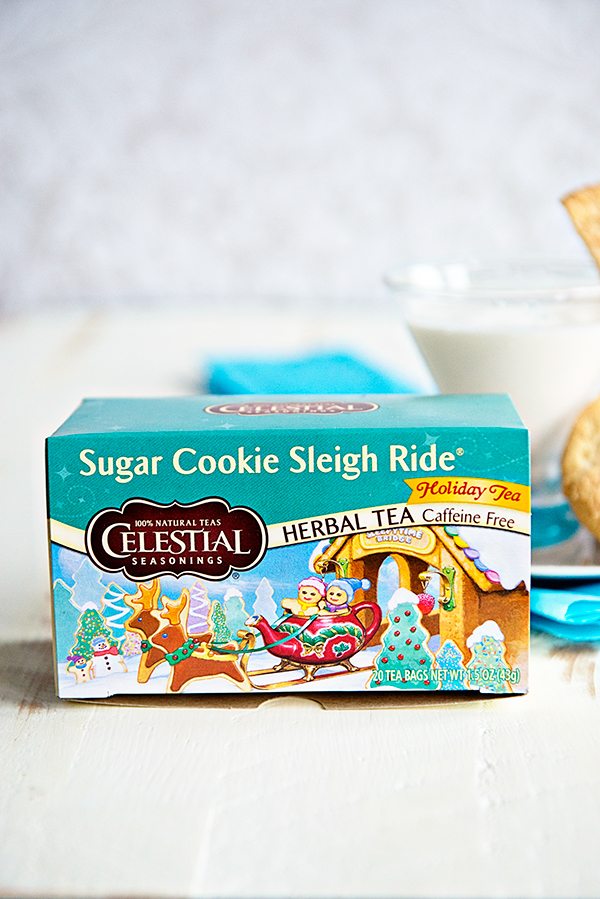 Sugar Cookie Sleigh Ride tea from Celestial Seasonings has turned into my every afternoon sweet treat. I love the sweet, sugar cookie flavor, especially as a way to resist the temptation of indulging in something not so great for me. Even though calories are free around the holidays, I still want to be responsible 😉
I'm a little worried about my every afternoon tradition when Sugar Cookie Sleigh Ride goes away after the holiday season. I guess I'd better stock up now! Especially now that I've discovered I can use my favorite tea to infuse vodka and make this awesome martini recipe. I'm buying extra to give as gifts for the tea lovers in my life, and enough to last me all year! I'd suggest you do the same.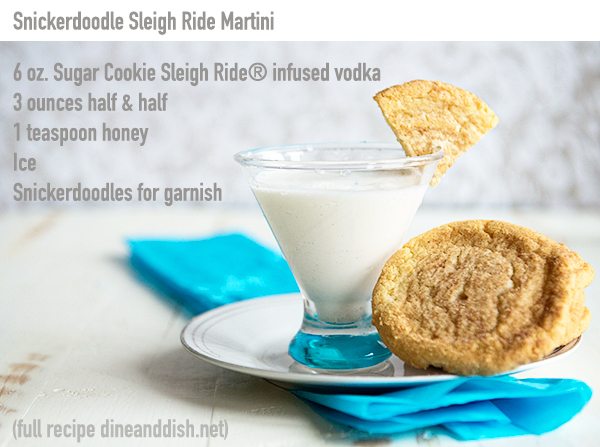 This martini recipe is pretty darn easy and the result is a unique cocktail your friends will love to sip on this holiday season. All of the Celestial Seasonings handcrafted holiday teas are a perfect way to share warmth of the holiday season with family and friends! Enjoy!
This martini recipe is slightly adapted from the Celestial Seasonings Sugar Cookie Sleigh Ride Martini recipe.
Snickerdoodle Sleigh Ride Martini Recipe
Cinnamon Sugar vodka is infused with Celestial Seasonings Sugar Cookie Sleigh Ride tea to create a martini recipe perfect for the holidays! This tastes just like a Snickerdoodle Cookie!
Ingredients
For the martini:
6

oz.

Sugar Cookie Sleigh Ride® infused vodka

see below

3

ounces

half & half

1

teaspoon

honey

Ice

Snickerdoodle Cookies for Garnish
For the vodka:
6

oz.

Cinnamon Sugar flavored vodka

4

bags Celestial Seasonings Sugar Cookie Sleigh Ride Holiday Herbal Tea
Instructions
For the martini
Combine all ingredients except sprinkles in a cocktail shaker.

Shake until cold.

Pour into martini glass and garnish with a small Snickerdoodle Cookie
For the infused vodka:
Combine vodka and tea bags in a one-liter glass jar (or similar container) with lid. Steep for 1 hour and remove tea bags.
Shopping for tea lovers this holiday? This is one of my favorite appliances of 2014… I never thought I would use an electric tea kettle but I use it at least 5 times a day on most days now! It's so awesome!
Disclosure: I am a paid brand ambassador for Celestial Seasonings. If you are interested in developing healthy habits, see how tea can be a part of that by visiting the Celestial Seasonings Website, following them on Twitter and checking out their Facebook page. In addition, this blog post contains affiliate links. As an Amazon Associate, I earn from qualifying purchases.