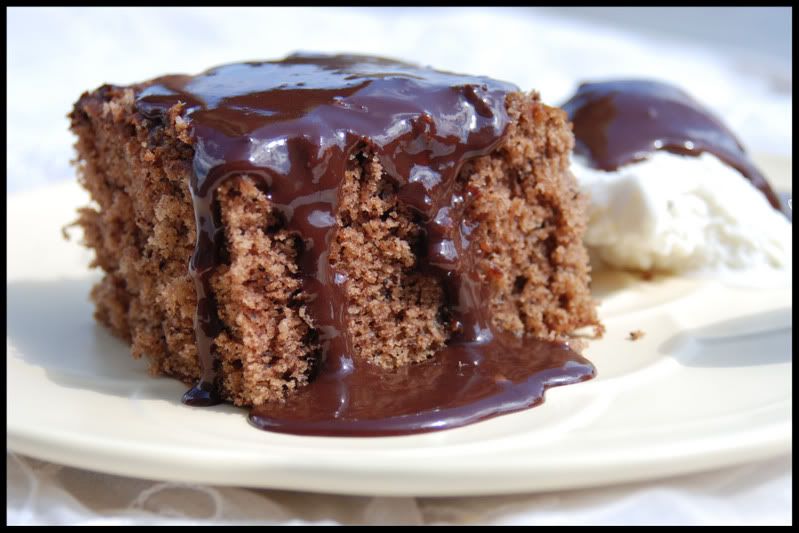 My very best friend is moving out of state on Friday. Ami and I have known each other for 13 years… we met during my Freshman year of college and have been great friends ever since. She has been there for me through a lot and has always been one of the constants in my life.
When Ami called only two weeks ago to tell me that her and her family were moving south, I immediately felt choked up. I was so excited and jealous that they were leaving on such a great adventure, but I also knew I was going to miss Ami, her husband and my goddaughter dearly.  
The final days are winding near, we have said our goodbye's, and I feel comfort in knowing that she is just a quick plane ride away.
I decided over the weekend to make a Paula Deen recipe. As I was making the recipe, I couldn't help but hear Paula's voice reading the ingredients to me in my head. "Ya'll…this dish needs lots of butter. Sweetie…you know me… might as well not cook if you aren't going to use lots of butter!" Everything I did, Ms Paula's voice was in my head. It was then that I knew Ami would do well in the South. How could she not? Being surround by friendly Southern ladies, offering her sweet tea and warm chats. Also, if this lovely cake recipe is any indication of the kind of delicious food she'll be having, I know that she will quickly embrace the Southern Comfort and hospitality, and at the very least, be eating very well.
Recipe courtesy of The Food Network and Paula Deen
Savannah Chocolate Cake with Hot Fudge Sauce
Yummy chocolate cake to fulfill your chocolate craving.
Ingredients
Chocolate Cake:
2

cups

brown sugar

1/2

cup

vegetable shortening

1

cup

buttermilk

1

teaspoon

vanilla

2

ounces

unsweetened chocolate

melted

3

eggs

2

cups

sifted all-purpose flour

1

teaspoon

baking soda

1/2

teaspoon

salt
Hot Fudge Sauce:
1

4-ounce bar German chocolate

1/2-

ounce

unsweetened chocolate

8

tablespoons

1 stick butter

3

cups

powdered sugar

1 2/3

cups

evaporated milk

1 1/4

teaspoons

vanilla
Instructions
Preheat oven to 350 degrees F.

To make the cake, cream the brown sugar with the shortening in an electric mixer. Add the buttermilk and vanilla then the melted chocolate. With the mixer running, add eggs, 1 at a time. Sift the flour with the baking soda, and salt. Add the dry ingredients to the sugar mixture and beat for 2 minutes.

Grease and flour a 13 by 9 by 2-inch rectangular cake pan. Pour the batter into the prepared cake pan and bake until the cake is springy and a toothpick can be inserted and removed cleanly, about 40 minutes. Allow the cake to cool for 10 minutes then turn it out onto a rack to finish cooling.

To make the sauce: Melt the 2 chocolates with the butter in a saucepan over very low heat. Stir in the powdered sugar, alternating with evaporated milk and blending well. Stirring constantly, bring the mixture to a simmer over medium heat. Simmer until the mixture becomes thick and creamy, about 8 minutes. Stir in the vanilla. Serve slices of cake topped with warm fudge sauce.
Recipe Notes
Note - In my opinion, a big scoop of vanilla bean ice cream is a must for this recipe. It is the perfect compliment to the rich fudge sauce!