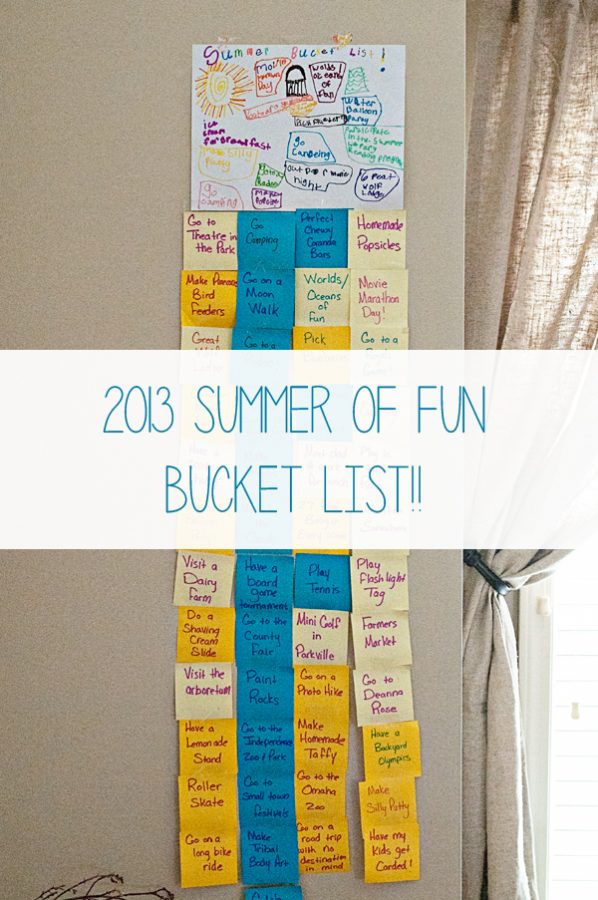 It's Summer Bucket List time again!
Our family had such a great summer last year as we worked through our first ever official list of things we wanted to do over the summer. Of course, after doing the first one we knew we'd want to do another one for 2013. So, here you have it… the Dine & Dish 2013 Summer of Fun Bucket List!
Like last year, I pinned all of our plans on to a Pinterest board. You can find our 2012 board here and now our new 2013 Pinterest board full of summer plans is here.
We decided to write our list down on sticky notes this year as well so we can easily mark them off when we complete them… there are some really fun activities on here! I can't wait to spend this summer making memories with my family! Browse through our list below and if you have any extra ideas for us, let me know!  Have a happy summer, everyone!