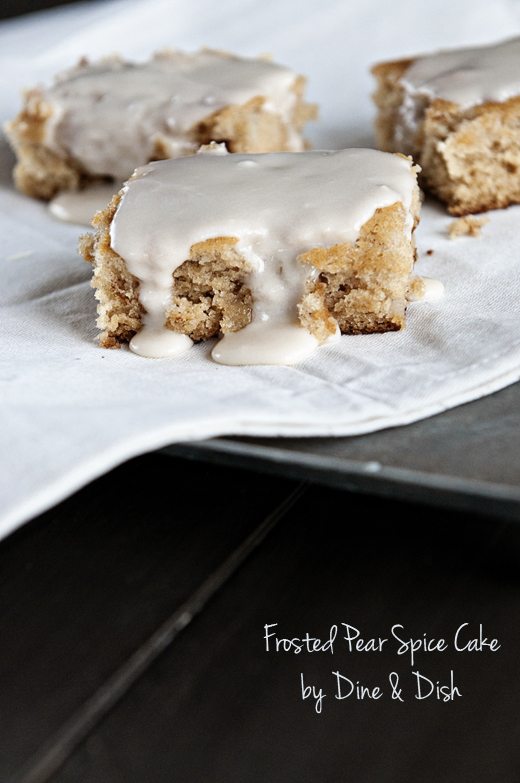 Today I feel like being random then sharing this awesome recipe with you. So here are my random thoughts from today…
When you wear a blazer as part of your outfit but the weather gets colder than blazer weather, do you wear a jacket or coat over your blazer? What's the right thing to do there?
Why do people at airports stand up and wait in line to get on the plane before their zone is even close to being called? Do they not understand that we are all getting on the same flight? Just because you get on the plane first doesn't mean you are going to get there any faster than the rest of us?
Curious – text on food photos… do you like it, does it bug you, or do you not care either way?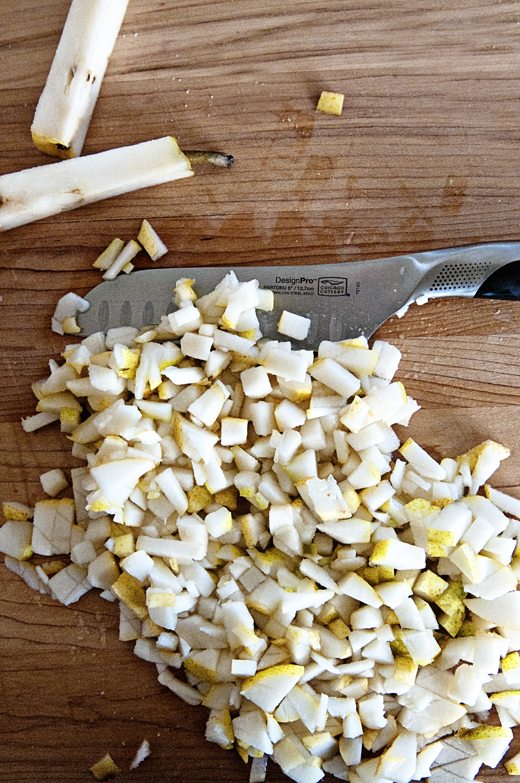 My friend Stacey posted on Facebook the other day that she read the next hair trend would be a throwback to the 80's. For me the 80's was all about big bangs and Aqua Net. Can we all just agree that we do NOT need to revisit the 80's hairstyles again? I don't think our ozone could take it!
In case you are wondering, she is as awesome in person as she is on her blog. Love that girl!
What's your favorite flavored creamer to put in your coffee?
Can cap sleeves just die, please?
Finally, who are The Kardashians and why exactly are they famous or always on the front of all the supermarket magazines?
OK, that's it for my randomness! Now onto this great recipe my friend Jenny shared with me from a Gold Medal Flour booklet. Her version was and amazing apple cake with nuts and raisins, but I decided to do pear without the add in's. Enjoy!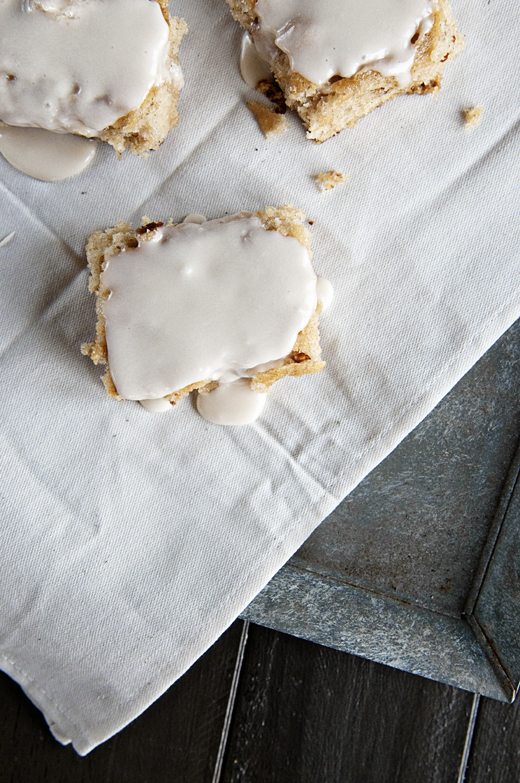 Frosted Spiced Pear Cake
A taste of fall in a delicious, moist spiced pear cake. Adapted from
Gold Medal Flour
Ingredients
1 3/4

cups

finely chopped pears

about 2 medium

1

cup

granulted sugar

1

egg

beaten

1/2

cup

butter

melted

1 1/2

cups

Gold Medal all-purpose flour

1

teaspoon

baking soda

1

teaspoon

vanilla

1/2

teaspoon

baking powder

1/4

teaspoon

salt

Dash of cinnamon

Dash of ground nutmeg
For the glaze:
1 1/2

cups

powdered sugar

3

tablespoons

butter

1/2

teaspoon

vanilla

2

tablespoons

milk
Instructions
Heat oven to 350°. Grease rectangular pan, 13x9x2 inches.

Mix apples and sugar in a large bowl; let stand for 10 minutes. Stir in egg and butter. Stir in remaining ingredients (except vanilla glaze). Pour batter into the prepared pan.

Bake 20-30 minutes or until a toothpick inserted into the cake comes out clean. Spread with vanilla glaze while warm.
Vanilla Glaze:
Mix all ingredients until smooth and spreadable.
Disclosure: This blog post contains affiliate links. As an Amazon Associate, I earn from qualifying purchases.