A flaky and tender pie crust recipe that uses both Crisco and Butter from The Pioneer Woman and a signed cookbook giveaway!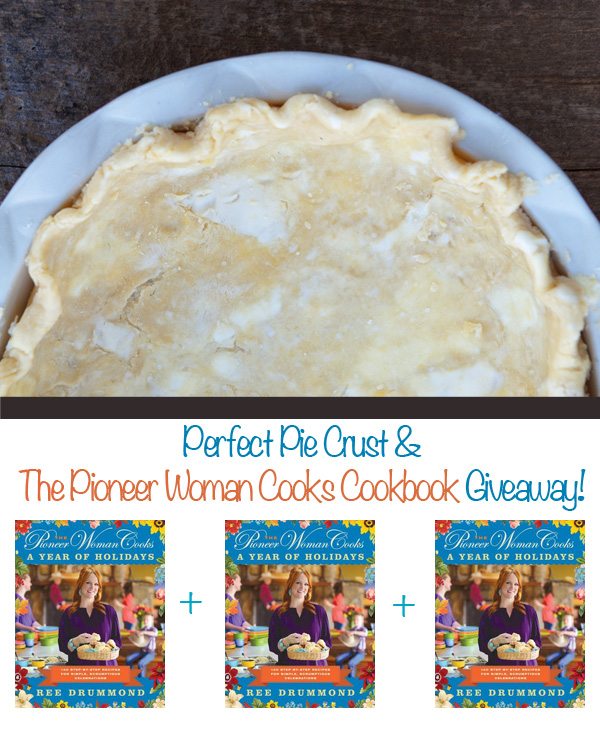 I'd like to tell you a little story about two bloggers. Two bloggers who sat down at their respective computers 7 years ago and started their blogs. Two bloggers who love their dogs very much and both happen to have four kids.
One blogger lives in the country. She has a little ranch in the middle of Oklahoma and likes to take pictures of her horses and cows. Over the past 7 years she has worked so hard and has built an entire empire out of her little blog. She has written something like 300 books (ok slight exaggeration), has her own awesome tv show on The Food Network, has an enormous fan base, and pretty much has become the Oprah of the blogging world. She somehow manages to be a great mom to 4 kids, work on the ranch, homeschool her children and keep up with 5 different and very entertaining sections of her blog. Many of you know and love her as The Pioneer Woman.
The other blogger would be me. And, well. Hmmmm. Let's move on.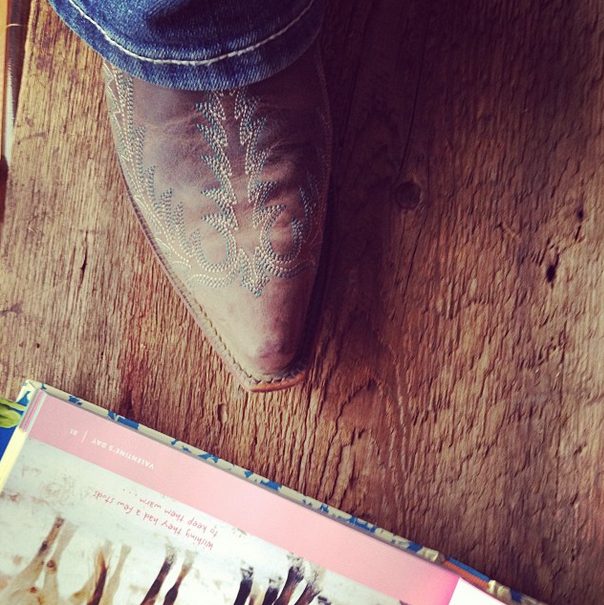 Truly though, if Ree wasn't so nice it would be pretty easy to dislike her. Good thing she's about as nice and real as they come. And she has more talent in her pinkie toe than most people have in their entire body. Talented nice people are the best kind.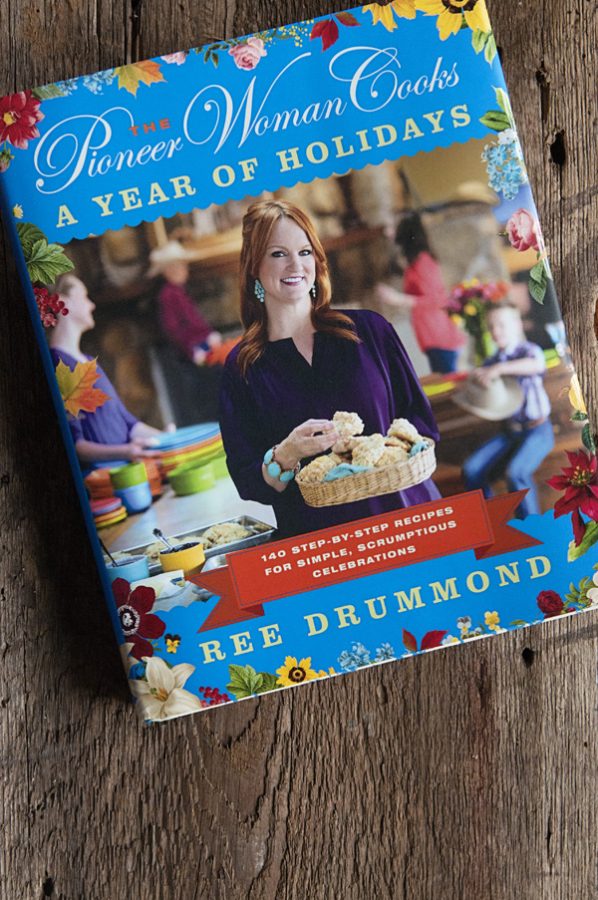 So, you may have heard that Ree has a new cookbook out? Her newest book The Pioneer Woman Cooks: A Year of Holidays is a book you will totally want in your cookbook collection! Broken out by holiday, this cookbook is as much a resource as it is an entertaining book to read and look through and enjoy.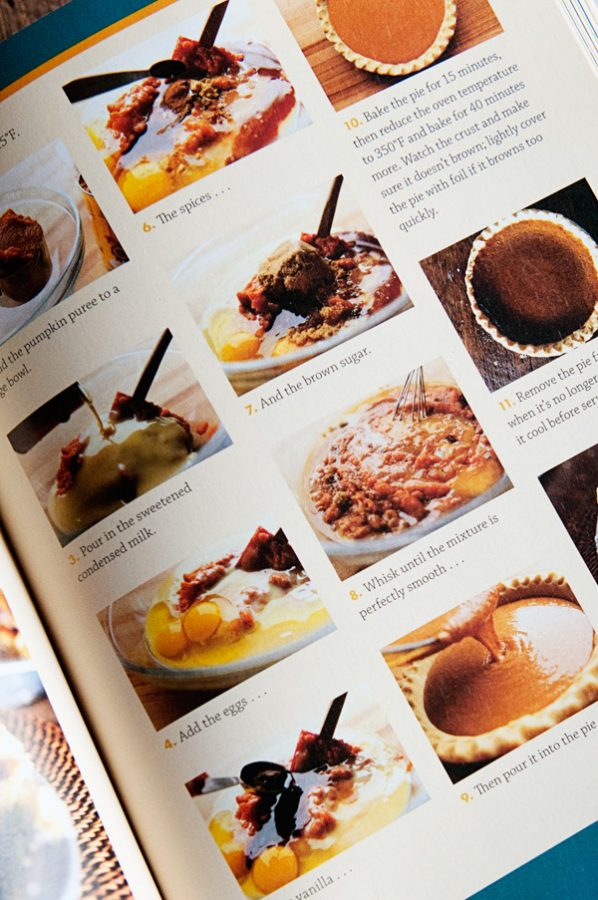 In true Pioneer Woman fashion, each recipe (140 in all!) features step by step photo instructions. Beginner cooks and experienced cooks alike will appreciate all the detail and thought that has gone into Ree's newest book!
As much as I love how solid all of the recipes are in this book, my favorite part may just be…
…all the wonderful photos and stories scattered throughout of life on the ranch, Ree's family and of course, her dogs!
Ree has kindly offered to give away THREE signed copies of her newest cookbook to 3 lucky Dine & Dish readers! How sweet is that? To enter the giveaway, see below the recipe of Ree's Perfect Pie Crust to enter. If you know someone who LOVES The Pioneer Woman, think of how cool it would be to show up with a signed copy as a gift for them this holiday season!
And heck, if you want to go ahead and buy the book, you can do so on Amazon today!
First, the recipe… as you know, I'm pie crust challenged. I followed the instructions in Ree's book exactly and came out with the most flaky, tender, easy to work with pie crust, ever! Wait until I share the gorgeous pie I made in this baked shell… I'll share it next week! Enjoy the recipe and good luck on the giveaway!
The Pioneer Woman Perfect Pie Crust Recipe
A recipe for the most perfect pie crust from The Pioneer Woman Cooks Holiday Cookbook.
Ingredients
3

cups

all purpose flour

1

teaspoon

salt

3/4

cup

vegetable shortening

cut into small pieces

3/4

cup

butter

cut into small pieces

1

egg

1

Tablespoon

distilled white vinegar

5

Tablespoons

cold water
Instructions
Combine the flour, salt, shortening and butter in a large bowl.

Using a pastry cutter, gradually work it all together until the mixture resembles coarse crumbs.

Beat the egg with a fork and add it to the mixture along with the vinegar.

Add the cold water.

Stir it all together until it comes together, adding another tablespoon or two of water if it needs the moisture.

Form the mixture into 2 balls and wrap them in individual plastic bags. Seal them and place them in the freezer. Remove them from the freezer 30 minutes before you are ready to use them.
Disclosure: I received a signed copy of this cookbook to preform my review. All opinions expressed are my own.
Disclosure: This blog post contains affiliate links. As an Amazon Associate, I earn from qualifying purchases.