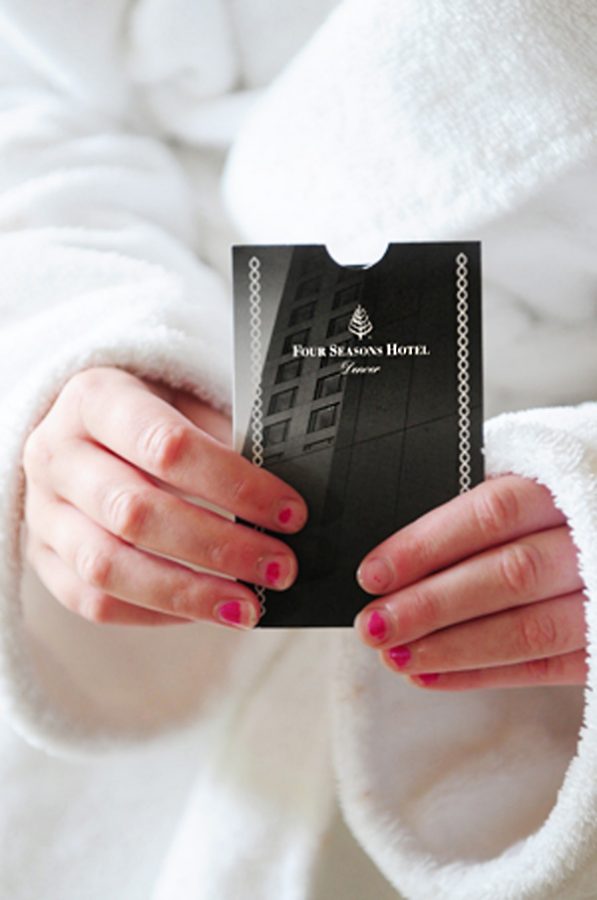 This past August, our family went on a family vacation to Colorado. I've promised time and time again to share with you all of the fun we had in Denver and Estes Park, and I've finally had the time to go through the 600+ (ahem) pictures I took so I can share some of them with you. We had a such a great time as a family in Colorado and I can't wait to visit again!
The first leg of our road trip found us in Denver, Colorado. We decided early on that Nick and Jacob would have guy time in Denver while the girls and I lived it up together. While the boys took in a ball game and other boy things, the girls and I went shopping then got settled in a room at the beautiful Four Seasons Hotel downtown.
The folks at The Four Seasons did everything they could to make our stay incredibly special. When we first stepped foot into our room the girls immediately screeched and ran to the perfectly placed tent, decked out just for them. Yes, there was a tent in the room! How fun is that?
The fun didn't stop there, as making their guests feel special is what The Four Seasons does best. Right above the embedded mirror TV in the bathroom, we found a welcome greeting as well as plates with our favorite Jelly Belly Jelly Bean Candy and Rice Krispies Treats on a stick – personalized with each girls name.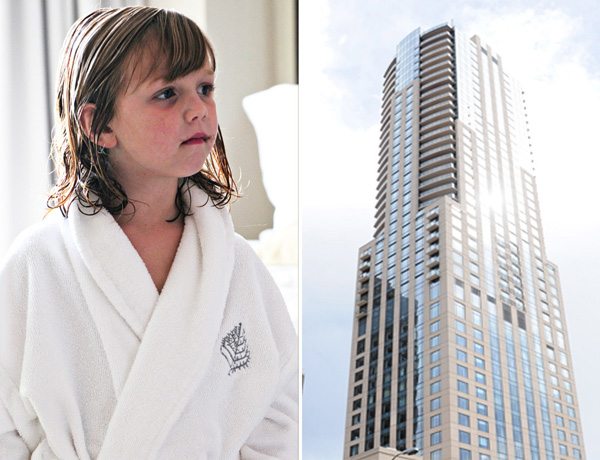 A girls night in isn't complete without taking a luxurious bubble bath and wrapping up in a plush robe… they even had kids robes! We had so much fun in our room, we barely ventured out… snuggling up in their extra comfy beds was a perfect way to settle into relax and veg mode for the rest of our vacation.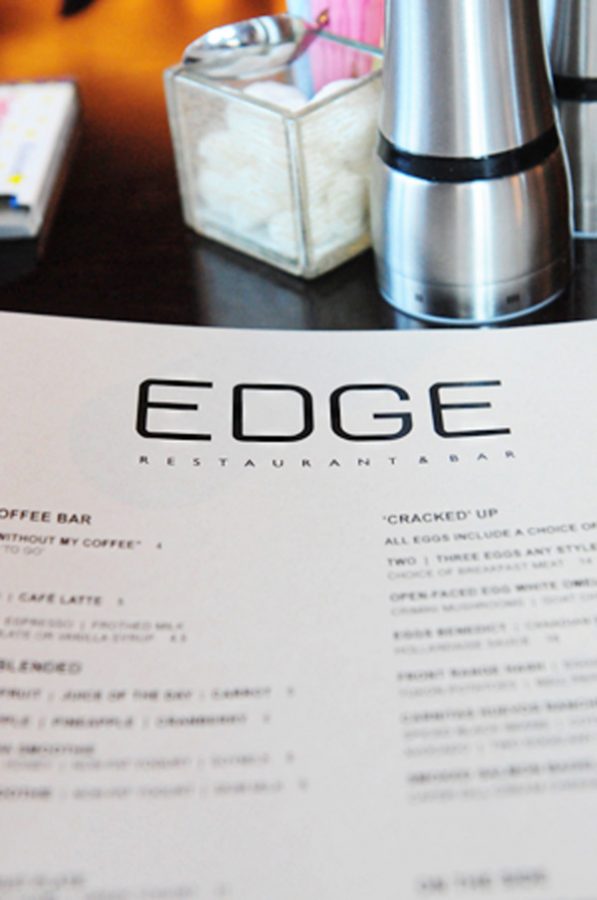 The next morning, we headed downstairs to breakfast at The Edge restaurant, within The Four Seasons hotel. Again, we were treated like celebrities, with the staff of The Four Seasons remembering our names and treating us extra special. The girls kept giggling, getting a kick out of being treated like super stars. As I looked around, I noticed every guest at The Four Seasons was treated with the same "super star" treatment. Their staff certainly knows how to make a person feel special!
Our breakfast was delicious… personalized pancakes for the girls, Huevos Rancheros for me (the best I've ever tasted).
When planning future vacations we will definitley remember the great time we had at The Four Seasons hotel in Denver, CO. For family friendly luxury, or even a romantic weekend alone with your love, I can promise you that the staff at The Four Seasons will make your time with them as special as possible. We made a lot of great memories that weekend thanks to bonding at The Four Seasons and can't wait to go back again!
Up next weekend… our week in Estes Park, Colorado. Stay tuned!
Disclosure: A special thanks to our friends at The Four Seasons for providing us with a media rate as well as complimentary breakfast.