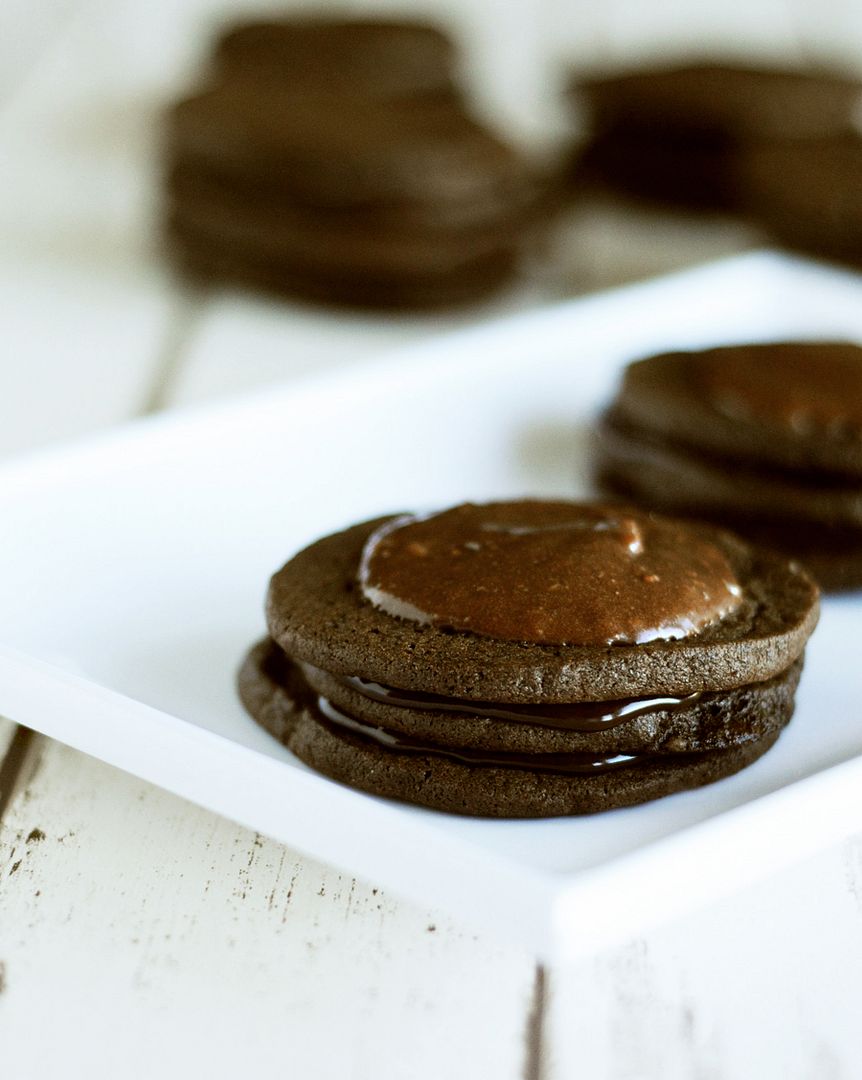 I firmly believe that there are two types of bakers in the world… the "lickers" and the "scrape it clean"ers. I will admit, I am a licker. I think I consume the majority of the calories when I am baking from the dough and batter, typically preferring that to the finished product. My kiddos always have a good amount of cookie and cake batter to consume when they are helping me in the kitchen. They look forward to it and if there isn't any, I have a riot on my hands.
I grew up in a "licker" house. My sisters are lickers, my mom is a licker and even my grandma was a licker. My mother-in-law is a "scrape it clean"er. If you think you are going to even get a smidgen of a taste of whatever she is baking before it is baked, you've got another thing coming to you. I don't know how she does it. I can't resist a taste of the dough or the batter, but she scrapes, scrapes, scrapes until the bowl is as clean as it would be if she just took it out of the dishwasher.
I dare any proclaimed "scrape it clean"er to try this cookie recipe without a sample of the batter. Mmmmmm… especially after it has been in the fridge and chilled… it is just like biting into a rich piece of chocolate fudge.
I found this cookie recipe to be delicious, batter and finished product. Although I loved the chocolate ganache, the thin chocolate chewy wafers were just as good without it. "Licker" or "Scrape it clean"er….whatever you are…you won't have to go far to find a volunteer to gobble these decadent treats up!
Triple-Decker Decadence Chocolate Cookies (from Better Homes and Gardens Ulitmate Desserts)
Ingredients
1/2 cup butter, softened
3/4 cup granulated sugar
1/4 cup packed dark brown sugar
1/2 teaspoon baking soda
1/8 teaspoon salt
1/8 teaspoon ground black pepper
1 egg
2 teaspoons vanilla
1-1/3 cups all-purpose flour
1/2 cup unsweetened cocoa powder
Chocolate Ganache
1. In a large bowl, beat butter with an electric mixer on medium to high speed for 30 seconds. Add sugars, baking soda, salt, and pepper; beat until combined, scraping bowl occasionally. Beat in egg and vanilla until combined.
2. In a small bowl, whisk together flour and cocoa powder. Gradually beat or stir into egg mixture. Divide dough into two portions. Shape each portion of dough into a 1-1/2-inch-diameter log (about 8 inches long). Wrap each log in plastic wrap and chill for 1 hour or freeze for 30 minutes or until firm enough to slice.
3. Preheat oven to 350 degrees F. Working with one roll at a time, unwrap chilled dough and cut into slices about 1/4 inch thick. Place slices 2 inches apart on an ungreased cookie sheet.
4. Bake in the preheated oven for 8 minutes or until edges are set. Cool on cookie sheet for 1 minute. Transfer cookies to a wire rack; let cool.
5. For each three-cookie stack, spread 1 teaspoon Chocolate Ganache evenly over the bottom side of one cookie. Top with a plain cookie, top side up. Spread with 1 teaspoon Chocolate Ganache. Top with another cookie, top side up. Pipe remaining Chocolate Ganache over tops of cookie stacks. Chill 30 minutes to set. Makes about 14 cookie stacks.
Chocolate Ganache: In a small microwave-safe bowl, combine 6 ounces chopped bittersweet chocolate and 1/3 cup whipping cream. Microwave on 100 percent power (high) for 1 minute. Stir until mixture is melted and smooth. Let stand about 30 minutes or until mixture thickens enough to spread. Makes about 1 cup.
To Store: Layer plain cookies between sheets of waxed paper in an airtight container; cover. Store at room temperature for up to 3 days or freeze for up to 3 months. Thaw cookies, if frozen, before stacking and serving. Or store stacks in an airtight container in the refrigerator for up to 2 days.