This Chocolate Cookies recipe with 4 simple ingredients will cure your chocolate craving in nothing flat!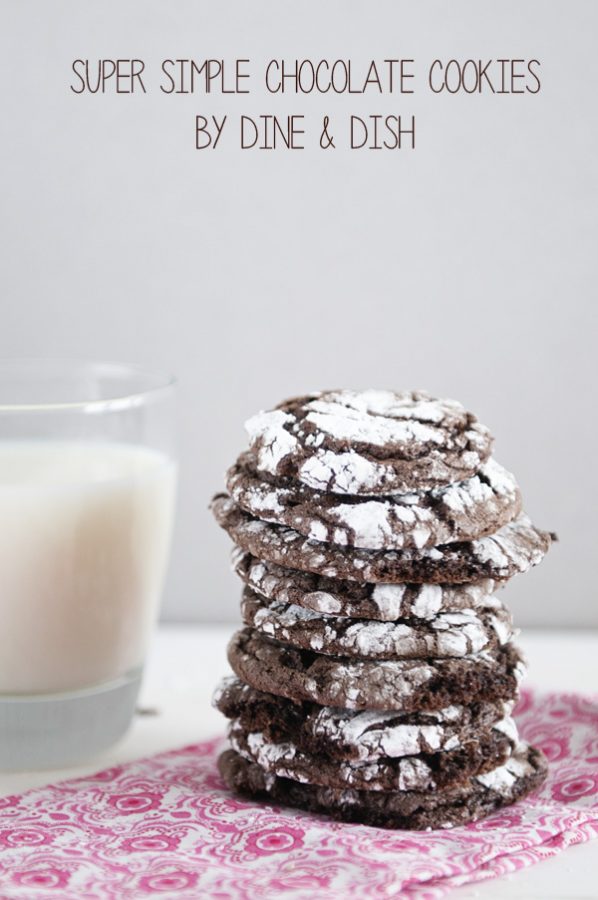 Friends, I have to apologize. My brain just isn't really in cooking mode this summer. No cooking mode = no blogging mode = I'm really slacking on just about everything around this space lately!
Plus I'm on Weight Watchers and cooking = temptation = eating more than I should. It's hard to be a food blogger and be on Weight Watchers at the same time! I'm better off just not cooking. And not leaving my house, ever, for that matter. I get too tempted in uncontrolled settings. So that's it… I'm just going to become a non-blogging, non-cooking hermit so I can stay within my Points range each day, ok?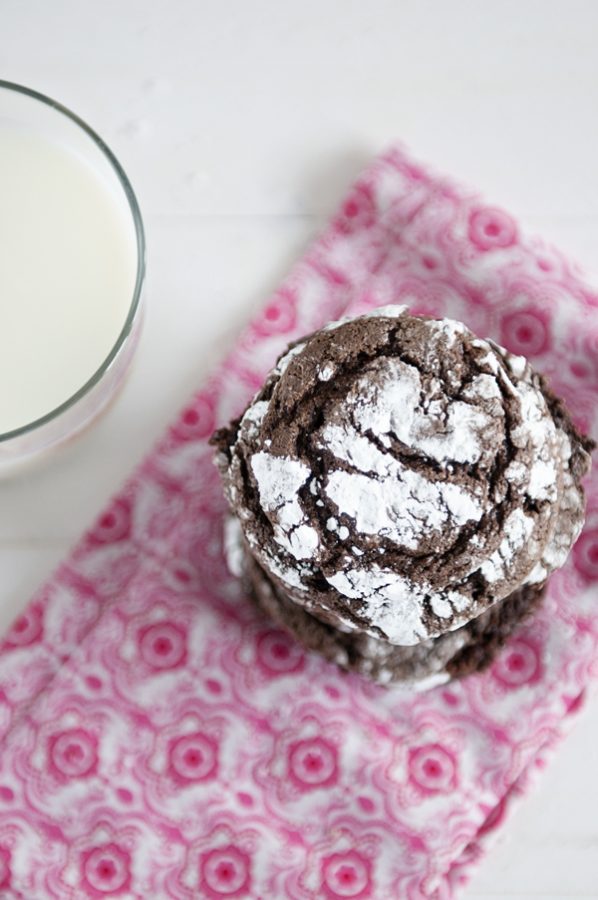 I did finish my 6 mile half marathon training run yesterday, so I had 6 extra Activity Points by 9am. And heaven help me if I was going to let those hard earned Points go to waste! Naturally, the best solution was to make cookies. I was too tired from my run to do anything that required much effort so I made Cool Whip Cookies. I had an extra tub of Cool Whip in my fridge from my Wendy's Copycat Frosty making day and always have a box or two of cake mix on hand. It was the perfect solution!
I've seen this recipe for Cool Whip Cookies around the web for so many years now… I'm not sure where the origination was, but I should probably bow down and thank whomever it was because these are the tastiest cookies, ever. Especially for the ease.  It's so versatile too! From plain vanilla Cool Whip cookies, like Cookies & Cups made to the Lemon Burst cookies from TidyMom, it's pretty neat to see what deliciousness 3 ingredients can turn into when combined. Well, and Yummy Healthy Easy says her Strawberry version is practically guilt-free… I'm going to go ahead and say her word is gospel, because I may have had more than one 😉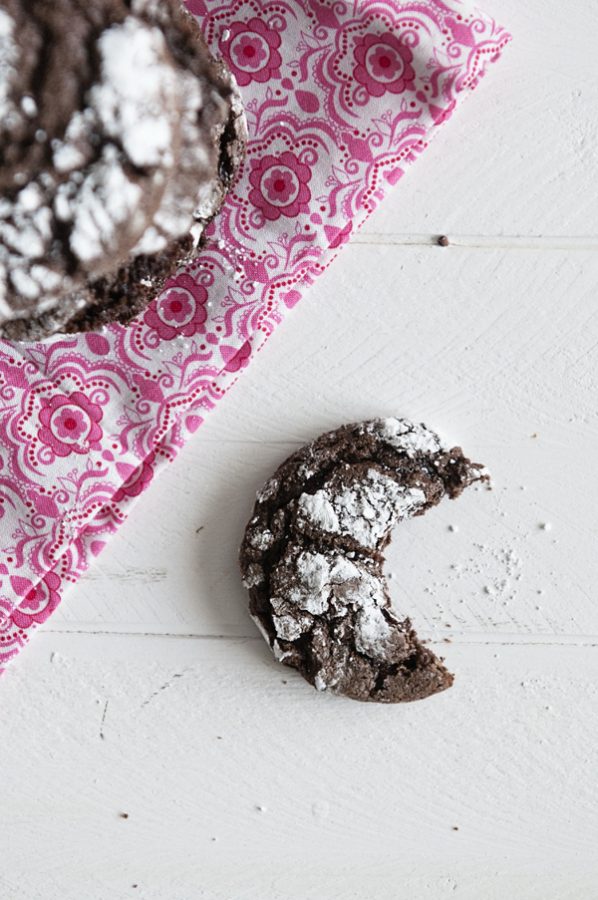 I'm going to give you the recipe, grab another one of these chocolate cookies, and head back outside and enjoy summer! I hope you are doing the same!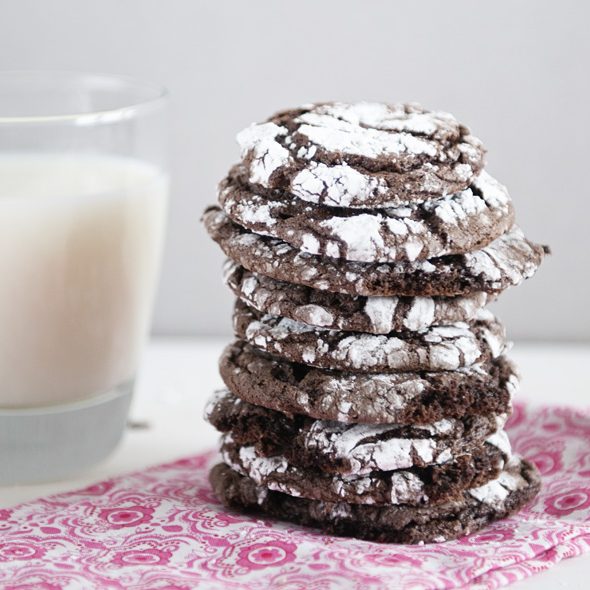 Super Simple Cool Whip Cookies
Cookies don't get much simpler than this. 4 simple ingredients, one delicious cookie!
Ingredients
1

Box Cake Mix

any flavor (I used Devlis Food)

1 8

ounce

container Cool Whip

thawed

1

egg

1/4

cup

Confectioners Sugar
Instructions
Combine cake mix, Cool Whip and egg in a large bowl. Stir with a wooden spoon until well combined. Batter will be sticky and thick.

Place Confectioners sugar in a small bowl. Drop cookie batter into the sugar by the spoonful. Roll the dough around in the confectioners sugar, forming a ball.

Bake in a preheated 350 degree oven for 10-12 minutes. Remove from oven and allow to cool on cookie sheet for 3 minutes then move to a cooling rack.