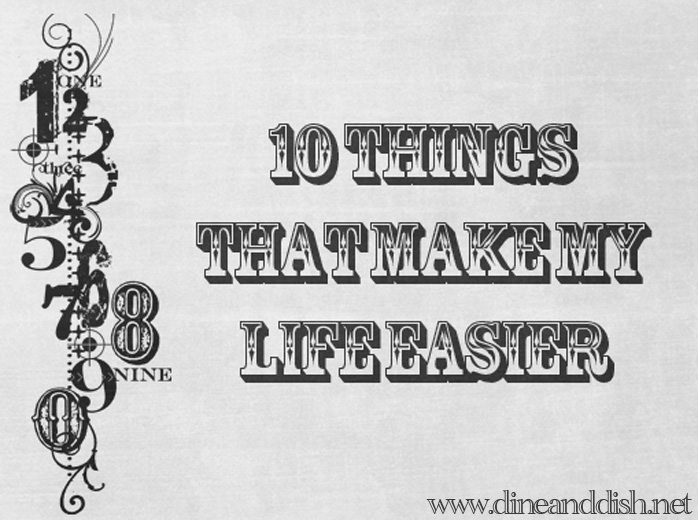 This week, our first full week of school being out and all four kids home with me, I've been relying a lot on those things that save me time and effort. I want to spend as much time with my family as possible while they are home, so I want other things in my life to be simple and stress free.
I thought it might be fun to share some of the things that make my little life tick in better order. Some of these things have to do with blogging, some of them don't, but either way I hope in someway I am able to help you find a few tools or gadgets to help simplify your life some! In return, I'd love to hear what resources, gadgets, etc. you use to simplify your life!
1. Totally Rad Lab Photoshop or Photoshop Elements Plugin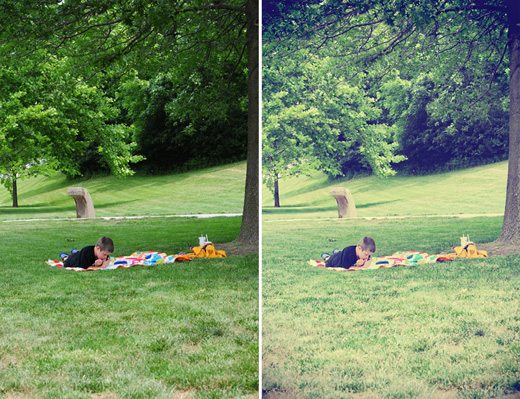 I take a ton of pictures, each and every day. My pictures aren't perfect. As a self taught photographer and self taught Photoshop user, I need all the help I can get to "perfect" my photos! I love Totally Rad Lab because it is like Garanimals for Photoshop! If you like Instagram or applying filters to photos, Rad Lab is the perfect solution for you. It's as simple as clicking on one or more of the 78 different presets and previewing your photo as you do it in a split screen. Even if you are just looking to sharpen your photo some or lighten and brighten, Rad Lab makes the ability to do that and adjust the effect to your liking as simple as ever. I love tools that simplify my work flow!
2. Cozi Family Calendar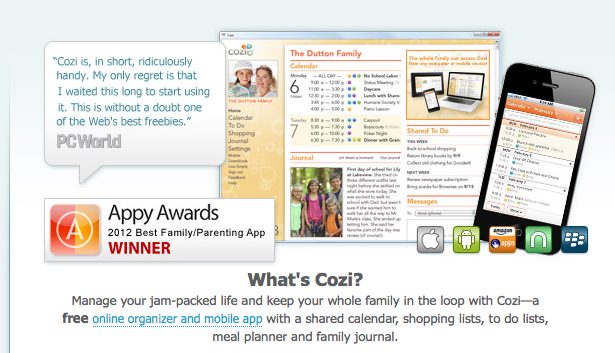 I honestly don't know what our family would do without the Cozi Family Calendar. Cozi is a FREE family shared calendar, to do list, journal, meal planner and shopping list program…Basically it is my brain! We've tried so many different methods for keeping on top of our schedule and Cozi is the one that has stuck. I love that I can update appointments on my phone and it seamlessly updates my husband's phone, my computer, my sons Kindle Fire, etc. I love love love Cozi for our family!
3. Electric Griddle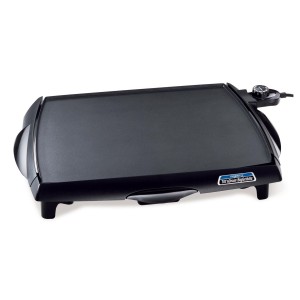 My mom gave me an electric griddle as a gift many years ago, and until the last 6 months it has stayed in the box in our basement. I finally got it out and haven't put it away since. I use our electric griddle for pancakes, eggs, quesadillas, hamburgers, grilled cheese, and more! I can't believe how much easier it is to use our griddle than to cook these things stovetop. For a large family like ours, an electric griddle is a true time saver!
4. Freshbooks
As my freelance writing and photography gigs have increased, so has my need for better organization in the area of billing and invoicing. Thanks to FreshBooks, I am able to create professional looking, customized invoices to send to my clients. I can see when clients have viewed the invoice and can track payment, letting them know when payment has been received. Even though I am one person, FreshBooks helps me to feel like a real business when it comes to invoicing!
5. Oster Bread Machine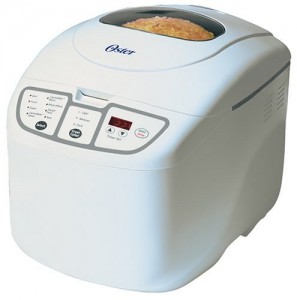 I have said this a million times on Dine & Dish, but I love making homemade bread. As much as I really enjoy kneading, I don't always have time for that. Thanks to my Oster bread machine, I can put the ingredients in, set it to the dough cycle, walk away and forget it. Taking it out, adding it to a dish to bake takes no time, and we can have fresh, homemade bread in a short amount of time. (You can also bake bread in my bread machine, but I prefer it done in the oven).
6. FlipBoard for the iPhone and iPad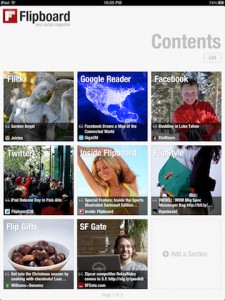 The FlipBoard app for the iPhone and iPad is my favorite app on my iPad. In one place I can keep up with Facebook, Twitter, Flickr, Instagram, my favorite newspapers and websites, etc. All of this in one beautiful, easy to navigate app!
7. Signup Genius

Have you heard of Signup Genius yet? If you coordinate volunteers at any level, signup genius is the most genius thing to hit the internet in a long time. It is FREE (yay!) and incredibly simple to use. All you have to do is create a signup list, invite the people to participate, let them sign up, and then Signup Genius takes care of the reminders. Whether you are scheduling meals for a friend who just had a new baby or donations for a PTA event, Signup Genius is a tool you definitley want to get to know.
8. Goodreads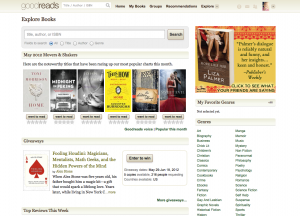 I talk about Goodreads every time I post one of my Connect Through Reading updates, but I love this site. How, do you ask, does Goodreads make my life easier? Well, I love to read and don't have time to spend on bad books. I love and trust the recommendations of my friends on Goodreads. If they like a book a lot, most likely if we have the same taste in books, I'll like a book. I have yet to read a horrible book since I've joined Goodreads and have selected books on the recommendations and ratings of others. Join me on Goodreads, if you haven't already so we can share book recommendations with each other!
9. Shark Professional Steam Mop
This is a new addition to my house, based on the recommendation of Dine & Dish facebook friends. Our entire main floor is hardwoods, and I've struggled lately with keeping the dirt and grime at bay in an easy and convenient way. I asked on Facebook and an overwhelming number of people said they loved their Steam Mop. I can already tell you that this lite and easy mop is going to make my days of mopping so much easier. It doesn't require anything other than water and electricity to run on. It doesn't get much easier than that!
10. YOU!
Whether it is an answer to a parenting question I put out on my Facebook page, a question answered from a blog post here on Dine & Dish or an interesting thing you post on your own blogs, facebook, twitter or Pinterest, I want to thank you all for making my life easier! It's nice to have people out there to bounce ideas off of and to gain insight from. For that, I thank you!
Now, I'd love to hear some of the things that make your life easier! What would be in your top 10?
This is not a sponsored post. I simply am thankful for these tools that make my life a little less crazy!
Disclosure: This blog post contains affiliate links. As an Amazon Associate, I earn from qualifying purchases.