I used to stress about my kids birthdays. I put such high expectations on myself to make their birthdays perfect… "good moms pull out all the stops to make their kids feel special on their birthdays" I thought.  I really struggled with making that come true without spending a lot of money and time I didn't really have.
When Jacob turned 4, we had a huge "Pinterest Worthy" birthday bash for him. Tons of friends, food and carnival style games with prizes galore. We spent a lot of money and time we didn't have to make that birthday extra special. As I tucked my exhausted birthday boy into bed that night, I asked him what his favorite part of the day was. Did he say all the presents he got? No. How about the hours worth of carnival games he got to play with his family and friends? Not at all. He said "I really liked the big, silver, happy birthday balloon on the kitchen table when I woke up this morning."
A balloon? He liked a $2 helium balloon, which was a last minute afterthought when I was picking up even more party goodies at the store? I then realized that kids don't need big productions, their parents going into debt, or time spent away from them planning extravagant parties. All they want is to feel special, and that, my friends, is one thing I can do. I can make my kids feel as special as possible on their big day by doing really simple things to let them know they are loved.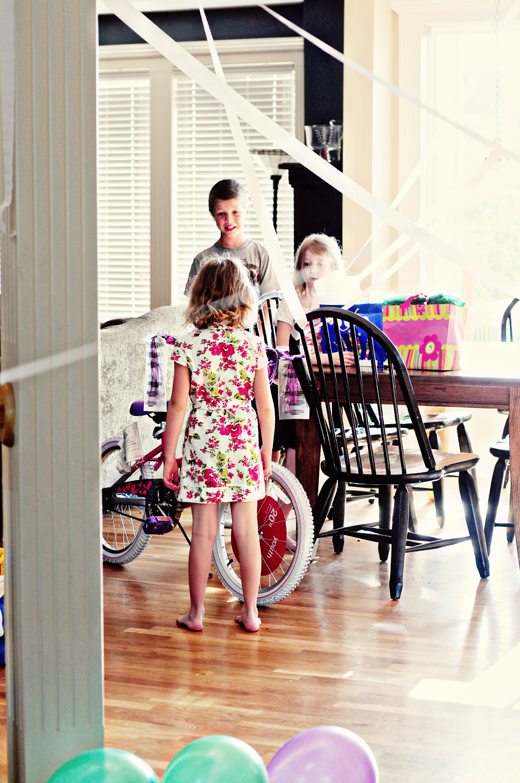 I'm grateful to a friend who passed on what is now our most favorite birthday tradition to us. The night before a birthday, my husband and I spend a whopping $3 and 5 minutes weaving a maze of streamers from the birthday kids room downstairs to the kitchen table, which holds their family birthday presents and their special request birthday breakfast. Those $3 streamers are used throughout the day as lasers you have to avoid touching, limbo, nets for balloon volleyball and more. Sure, my house is a complete and total disaster with streamers everywhere, but the smiles and anticipation of their birthday streamers is well worth any mess.
Birthday's are extra special in our house and we do whatever we can to make our kids feel like they are the most important person on earth that day. For a mere $3 and 5 minutes you can have, in the words of my yesterday birthday girl, "the best birthday ever!"
What do you do to make birthdays a special occasion?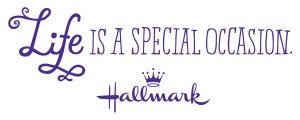 Disclosure: I am honored to be a 2012 paid brand ambassador for Hallmark Life is a Special Occasion. All opinions expressed are my own. For special discounts, product offerings and news about Hallmark, feel free to sign up for their newsletter.