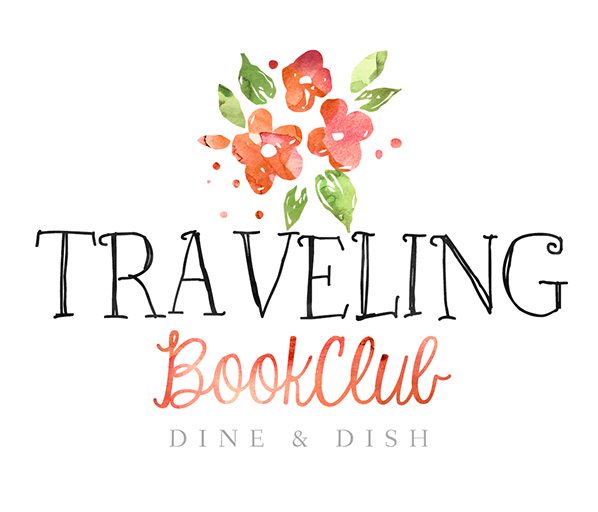 The idea for a traveling book club started brewing after I had posted on Facebook about a copy of The Life-Changing Magic of Tidying Up I was done reading. I said I'd mail to anyone who wanted it. When several people responded, and promises of the first person mailing to the next to read and on and on, an idea was born. I love sharing books with you all. I would love even more to get together with you for an in person book club…wouldn't that be a blast?
Well as much fun as it would be, for right now a virtual traveling book club will have to suffice. We may not be able to get together in person, but we can connect with books through the magic of online communication. The idea is evolving, but for now here's the scoop on how it will work:
Each month I will select a book for our Traveling Book Club discussion and will announce what the book selection is on Dine & Dish
From the post, you will let me know with a comment if you are interested in participating in that months book club
I will then randomly select 4 people from the comments to participate and will send a copy of the book to them (either in physical form or e-book…participants preference). If you are chosen and have already read the book, you can still participate. I'll just send you an Amazon gift card in the amount of the book instead.
The participants commit to reading the book quickly – ideally within a week of receiving it and then answering and returning the book discussion questions I send to them. I will put all the discussion answers out to the group and from there any conversations surrounding the responses will ensue.
Once our discussion is complete, I will then post our virtual book club review of the selected book here on Dine & Dish for everyone to read, as well as collective groups responses to the book discussion questions. See? It's like a book club without really meeting as a book club… and we'll get to share our love of whatever book we read that month with everyone! Each month will be a different book and a different group of book club attendees, but even those not "officially" selected that month can read along.
Thanks to those of you who shop using my book reviews affiliate links in my Connect Through Reading posts, I am able to reinvest that money back to Dine & Dish to buy more books for us! Thank you for supporting Dine & Dish that way!
Now, for the very first Dine & Dish Traveling Book Club Selection, I am so excited to share this AMAZING memoir with you…
Oh friends… I never, ever, ever read books twice. Ever. But this book? I devoured it in one sitting and then re-read it a second time after finishing it just a few days before. In It Was Me All Along, Andie shares courageously her story of going from nearly 300 pounds to half her size. For anyone who has ever struggled with their body, their relationship with food, or who has simply struggled with learning to love and accept themselves, this memoir will touch you deeply. This book showed up on my doorstep mere days after I shared the truth of my self image in this post with you all. It was so timely, and because I could relate to it so much, I couldn't think of a better book to kick off the Dine & Dish Virtual Book Club with.
If you are interested in participating in the first book club and agree to the commitments outlined above, please leave a comment below this post just telling me what your favorite book is and why. All comments must be received by midnight, CST on February 6th. Because of shipping time, anyone requesting a physical copy of the book must have a US Address. Otherwise, an e-book will be sent to those outside of the country. 4 book club participants will be randomly chosen and notified via valid email address. If you are anxious to get started on the book, you can buy it through this link! Thank you!
PS – Andie is a blogger over at Can You Stay for Dinner. Make sure to go read pieces of her weight loss journey over there as well. Also, big congratulations to Andie as her book has been on the NY Times Best Seller list for multiple weeks now! So awesome!
I can't wait to get this fun book club started! Hope to read with you soon!
Want more book recommendations? Be sure to check out my other book review posts by clicking here.
Disclosure: This blog post contains affiliate links. As an Amazon Associate, I earn from qualifying purchases.