When your kids can finally make what you are craving, like  these 3-Ingredient No Bake Toffee Bars, it makes having kids oh so worth it!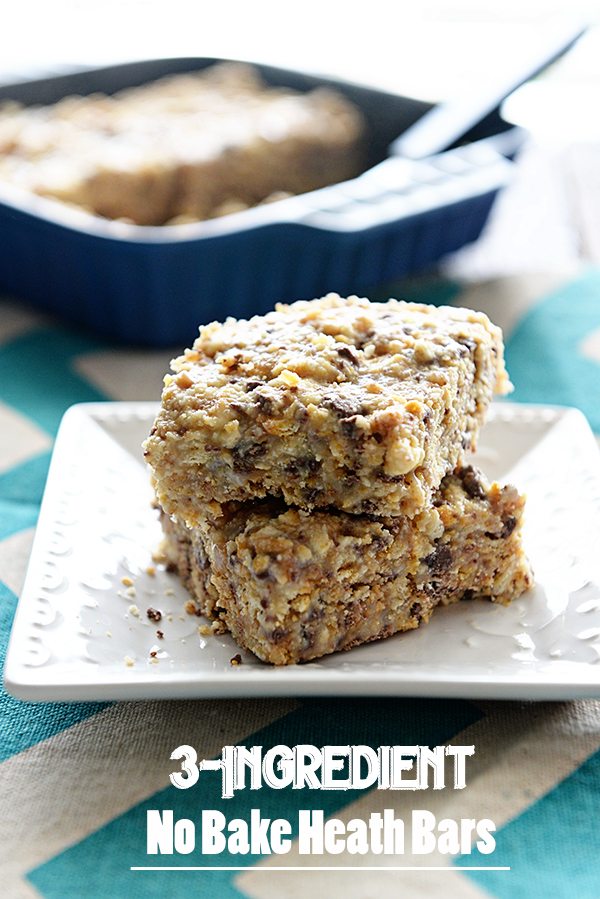 Today I was sitting in church, near the front, feeling quite smug. We finally got to the point where all four kids were sitting up and behaving through mass… not wiggling, crying, begging for snacks, having to go to the bathroom, etc. It was one of those Sunday morning's where in my head, I thought… "This is finally easy. People are probably sitting behind us with their wiggly, crying kids being envious of us, like I used to when my kids were small. We're finally at the point where even church is easy!"
Well, smugness in church is probably not a good thing, because on the way home, all hell broke loose…. meltdown city in the car, fist fights, palms from Palm Sunday were being shredded. There was yelling, crying and more. We used up all of our good behavior in church and completely lost it on the drive home.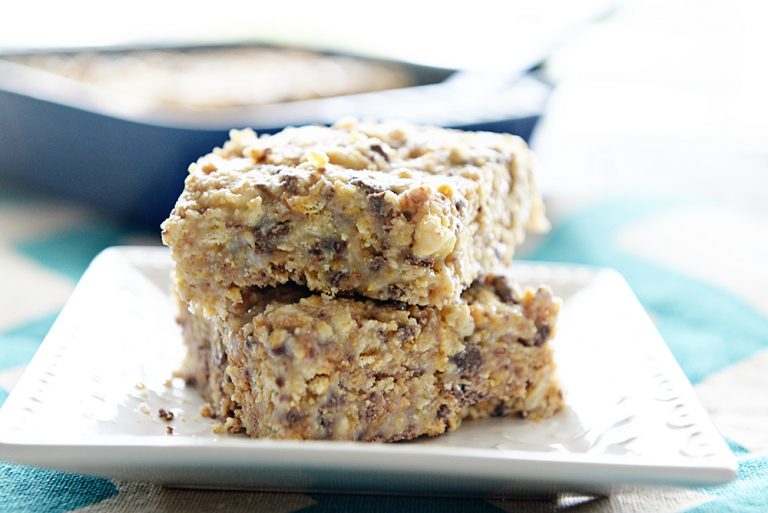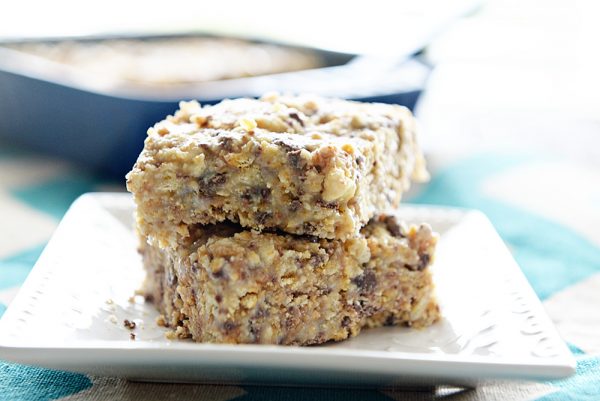 Having your kids get older does help with the easy factor. My kids can now get up and make their own breakfast, can pour their own milk, pick out their own clothes and even take their own showers. Their independence means my independence, which is a glorious thing, to some extent.
One of the best things about having older kids is when I'm craving something… say chocolate, caramel or toffee, I just say the word and one of my kids hops up and heads to the kitchen to make something. They are little craving enablers, and I like that, a lot!
These 3-Ingredient No Bake Toffee Bars are a great way for your kids to prove that they are ready for some independence, all the while making you something quite tasty. Simple steps, simple ingredients these toffee bars are pretty much no fail.
I know someday I'll be crying about their independence from me, like probably tomorrow, but today I'm going to sit back and enjoy things being "easy" for a change, with a no-bake toffee bar in hand.
3-Ingredient No Bake Toffee Bars
These 3-Ingredient No Bake Toffee Bars are the quickest way to a cravings fix you'll find!
Ingredients
2

sleeves Ritz Crackers

1 14

ounce

can Sweetened Condensed Milk

1 8

ounce

package Heath English Toffee Bits

found in the baking aisle
Instructions
Spray a 9" square pan with Pam cooking spray

Place Ritz crackers in a gallon sized Ziploc bag. Remove the air and seal tight. Using a rolling pin, roll the crackers into fine crumbs.

Pour cracker crumbs into a medium bowl. Stir in sweetened condensed milk and toffee bits.

Press firmly into prepared square pan. Store in the refrigerator for at least one hour.

Cut into small squares and serve.
 Craving more simple desserts? Check out these recipes from around the web: