From historical fiction, to a steamy page turner, here are reviews of my 4 favorite books I read this summer!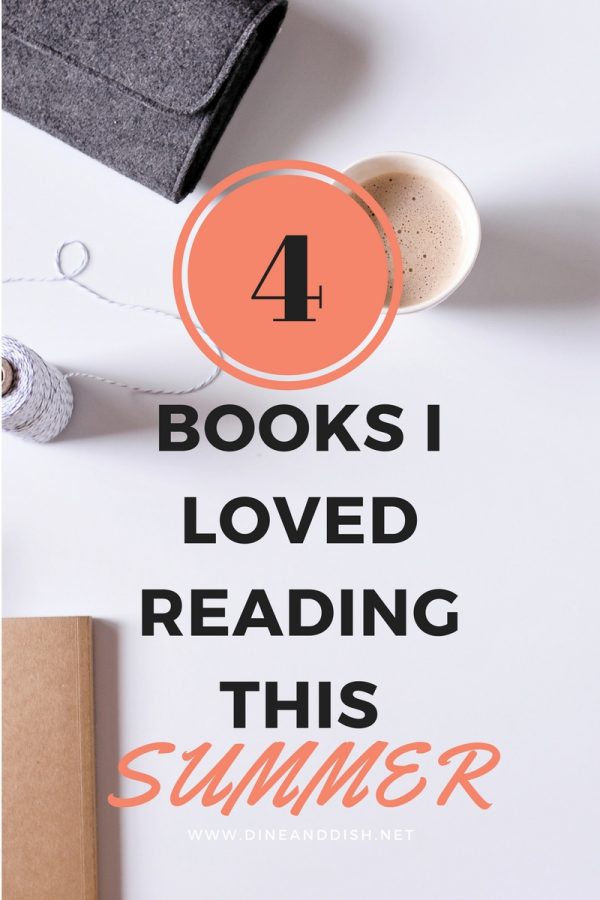 Oh, how I love summer reading! The books I read this summer were either really big hits or pretty big misses, but towards the end of the summer I read a string of really great books that I had to share with you! Here are reviews of 4 of my favorites (plus some honorable mentions). Enjoy!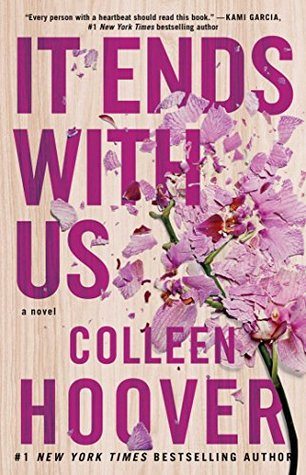 It Ends With Us by Colleen Hoover was a book I devoured in just 24 hours. I'll warn you, it's one of those books you won't be able to put down, because there are so many twists, turns, ups and downs, you can hardly wait to find out what happens. At the same time, you don't want the book to end because it's quite the ride! Plan on ignoring life for a bit as you dive in to discover the story of Lily, Ryan and Atlas…3 people whose lives will become your own as you consume their story. Without giving too much away, this book is unexpectedly STEAMY. Like really steamy… I was blushing as I read part of it hoping no one else could see what I was reading. I laughed, cried, blushed, was terrified and hopeful all at once. It Ends With Us was my first Colleen Hoover and it definitely won't be my last. She may very well be my new favorite!
You can buy It Ends With Us on Amazon by clicking here or add it to your to read shelf on Goodreads, here.
Lilac Girls by Martha Hall Kelly was a heartbreaking look into a women's concentration camp during World War II. This historical fiction novel chronicles the lives of 3 women, all in very different situations during the war. It was an eye opening look into the horror, torture and unimaginable reality of what it was like to be a a prisoner in a concentration camp during World War II. I found myself googling so much to see if what I was reading was true – and was shocked to find that many of the situations shared were based on true events. This book was heartbreaking on so many levels, yet also incredibly inspiring. It is certainly hard to complain about much once you have the perspective of what these women endured.
Fans of The Nightingale will definitely want to read this debut novel by Martha Hall Kelly. So far it's my favorite book I've read in 2016.
You can buy Lilac Girls on Amazon here, or add it to your want to read shelf on Goodreads, here.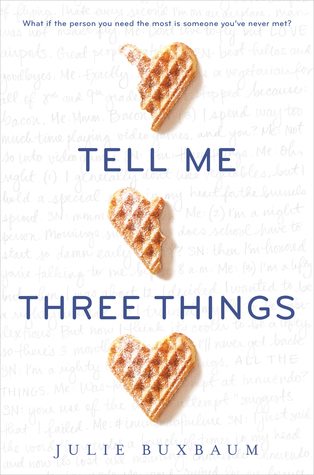 Tell Me Three Things by Julie Buxbaum was the first book I read this summer, and it set the bar high for the rest of my summer books! This book could easily fall into a contemporary fiction category or young adult…it's on the cusp of both and crosses over both genres really well.
The premise of the novel is this… Jessie's mom dies and her dad remarries and uproots their lives from Chicago to California. As soon as Jessie starts her new school, she begis receiving mystery emails from someone who wants to anonymously show her the ropes at her new school. Their relationship unfolds from emails, to instant messaging while Jessie still has no idea who this anonymous person is. Tell Me Three Things is a mystery of the best kind, as readers try to uncover who this lovable anonymous friend might be. Be prepared with tissues, to cry and laugh, and to fall in love with this quick read.
You can buy Tell Me Three Things on Amazon here or add it to your want to read shelf on Goodreads here.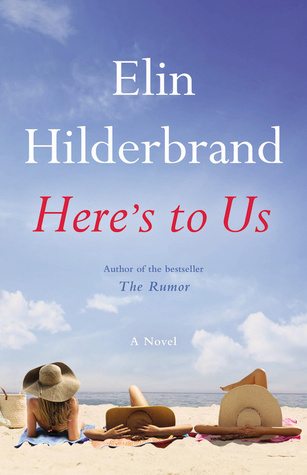 Here's to Us by Elin Hilderbrand is a book I've been looking forward to for years. My friend and fellow blogger, Jessica with How Sweet It Is, mentioned a couple years ago when we were together that her favorite author had contacted her about creating a few recipes for a novel she was working on. What a dream that was for Jessica, and how fun was it for me to read this novel knowing that Jessica was such a huge part of it!
Foodies and Elin Hilderbrand lovers alike will really enjoy this novel about a famous chef and the family drama he leaves behind when he suddenly passes away. In true Elin Hilderbrand style, there's plenty of romance, drama, laughter and fun in this book. Plus, as a bonus, you get some really incredible recipes – and if you know Jessica you know the recipes are top notch!
You can buy Here's to Us on Amazon here or add it to your want to read shelf on Goodreads here.
Here are a few honorable mention books definitely worth reading and sharing with you.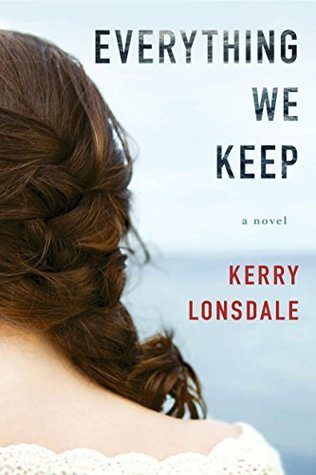 Everything We Keep by Kerry Lonsdale. I loved loved loved this book and had I not already made my graphic that said 4 books I loved this summer this one would have been included as the 5th. I probably loved this one as equally as I did the Elin Hilderbrand book. Definitely a GREAT read! You can buy this book on Amazon here or add it to your shelf on Goodreads here.
Most Wanted by Lisa Scottoline was also a 4 star book that I really enjoyed. You can buy this book on Amazon here or add it to your shelf on Goodreads here.
Alright friends, that's it for my summer favorites! I am currently reading another book I can't put down called When it Rains. My friend Julie promised it'd be an emotional one, and so far it is! I'm loving it.
Write me back and let me know what you are reading these days and what were your favorite books you read this summer! Also, friend me on Goodreads so we can share more book recommendations with each other!
Check out my Book Reviews section for more books you might love!
Disclosure: This blog post contains affiliate links. As an Amazon Associate, I earn from qualifying purchases.