The Dine & Dish Weekly Menu Plan plus a great game day recipe for a Hero Sub Sandwich with super simple sauce! This recipe proves that sandwich night doesn't have to be boring!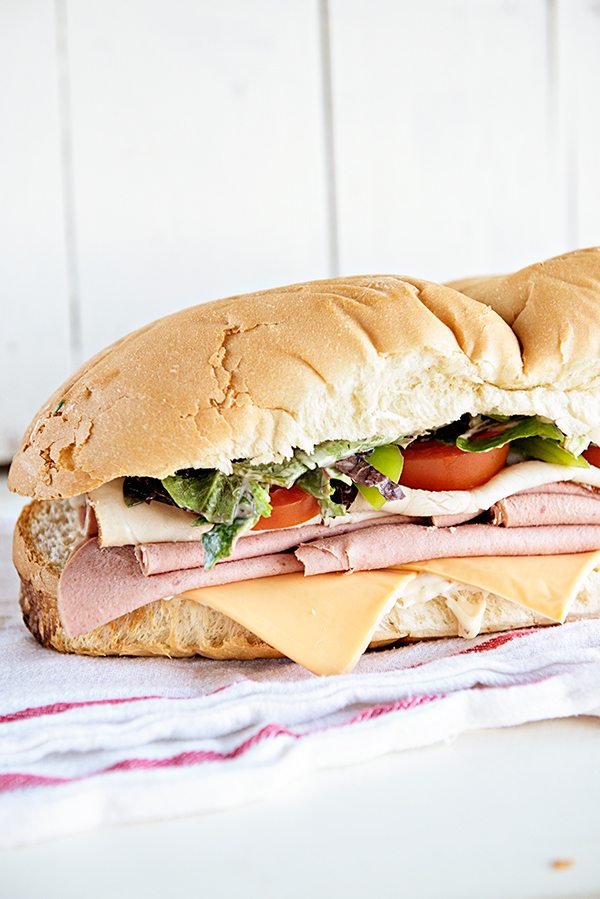 Can we talk about bologna? We can? Good. I have to get something off my chest. So…I love bologna.
Bologna seems to fall into 3 categories. 1 – people who love it. 2 – people who hate it. 3 – people who just want to ask you "do you know what part of the pig bologna comes from?". For the record, I don't want to know, but thank you.
I don't love bologna in an eat it every day kind of way. I love bologna in a nostalgic, sandwich from my childhood on Wonder bread and American cheese kind of way. I remember specific events that happened in my life and when I think back I was often holding a smooshed bologna and cheese sandwich on white bread in my hands. We even had a fried bologna and cheese type sandwich on our school lunch menu. Can you imagine Michelle Obama allowing that now?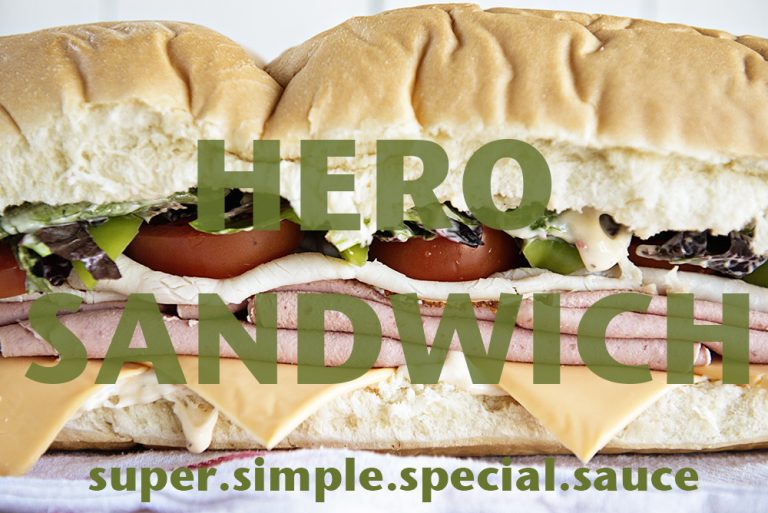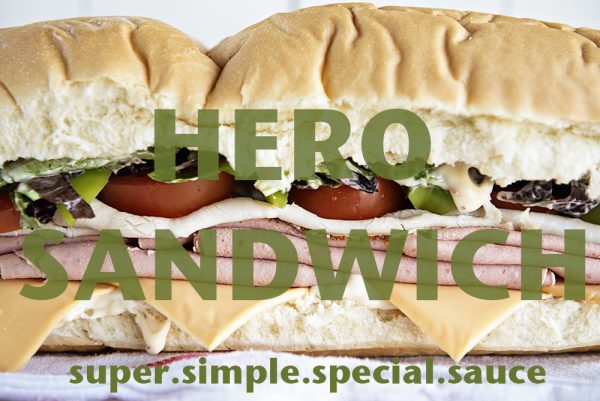 Anyway – the "recipe" I'm sharing today isn't really about bologna, although I think a Hero Sub Sandwich isn't complete without some really thinly sliced bologna. If you fall into category 2, then you could choose any combo of lunch meet you'd like. Ham, roast beef, turkey, salami, etc. The real secret to this sandwich is the super simple special sauce…stupidly simple but it turns a Hero Sub into more than just a sandwich. It's a "Hey, look… I put some effort into this sandwich so I can feel good about serving it at our next game day party" kind of sandwich.  Sandwiches, my friends, don't have to be boring!
You can see the recipe below our weekly menu plan for the week.
Now, on to the menu plan! Make sure to link to your menu or let me know what you are serving this week at your house. I can always use inspiration for future weeks!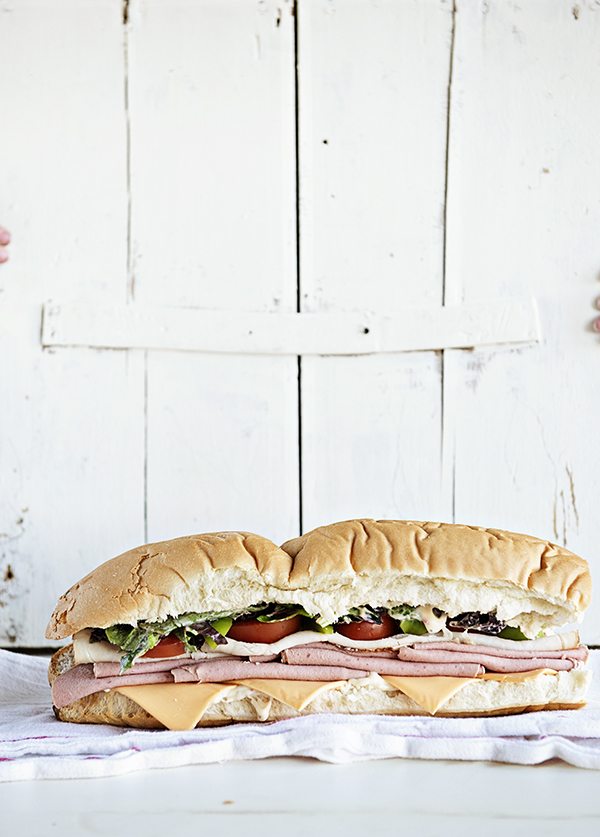 Hero Sub Sandwich with Super Simple Special Sauce
Sandwich night doesn't have to be boring! This sub sandwich is simple yet made extra special with a tasty simple sauce. Adapted from Food.com.
Ingredients
1/2

cup

mayonnaise

1/4

cup

Italian salad dressing

prepared

1

teaspoon

Sriracha or other hot sauce

3

cups

mixed salad greens

1

loaf French bread

cut in half lengthwise

8

ounces

thinly sliced bologna

8

ounces

sliced cooked turkey

2

Roma tomatoes

sliced thin

6

slices

American cheese

1

medium green pepper

thinly sliced
Instructions
Mix together the mayonnaise, Italian dressing and hot sauce.

Toss the salad greens with 1/4 of the prepared sauce.

Brush cut sides of bread with remaining dressing mixture.

Fill bread with cheese, meat, tomatoes, peppers, and lettuce.

Slice into 8 equal slices crosswise and serve.