I have a skill I think most moms have… I can tell when my kids are coming down with something simply by the way they behave. Things like extra cranky moods, taking a nap in the middle of the day when they don't normally nap, and coming around for extra snuggles are sure fire signs to me that one of my kiddos doesn't feel well. Kids like to be happy and are supposed to be happy… and when they are healthy they are happy!
The folks at Pediacare recently asked me to share some tips on how we make staying healthy fun around our house. As I type this, I have two sick kids at home with me, so… well, I'm no expert, but I do know that if we want our kids to be healthy, we've got to make being healthy fun.

5 Ways to Make Staying Healthy, Fun!
The first one is an obvious one, but worth throwing out there. Encourage your kids to eat their fruits and veggies. Make it more fun by letting them choose which fruits and vegetables you buy at the market. Make eating healthy foods a game… start at the beginning of the alphabet and go all the way to the end, assigning each day a letter and a fruit and vegetable that matches that letter! And parents? You've got to set by example! Eat your veggies!
Just dance! Dancing is great exercise and is so much fun, especially with your kids. Have a dance party each night and your kids won't even know they are actually exercising!
Hand washing helps the spread of germs, and when you have as many kids as I do, you want to stop the germs where the start so they don't spread. Put kid friendly smelling soap in the bathrooms or invest in a fun sensor soap pump. Make up a hand washing song or rhyme. Do whatever you can to make sure that hand washing is a fun habit that will stick!
Give your kids a pedometer and a have "walk across the state" competition in your family. Put up a map and track how many "steps" each kid takes a day. The first one to walk from one side of your state to the other, wins! (These kid motivation pedometers are really cool)
Enjoy the fresh air! Now that the weather is finally getting nice again, make getting out in the fresh air a priority. Less screen time and more outdoor fun is in order and is key to happy, healthy kids!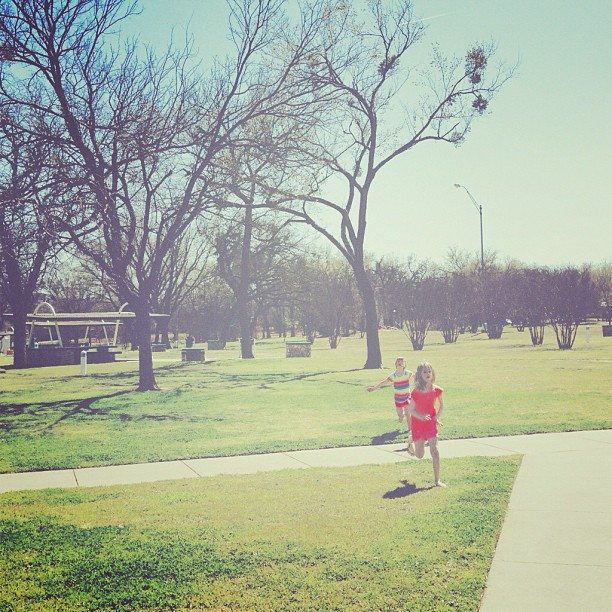 Even when you focus on keeping your kids healthy, there is always the chance that they will pick up some bug along the way. Pediacare® wants me to remind you that they are there for you when your children are under the weather. Since it seems to be spring cough and runny nose season, a great product to turn to is the PediaCare® Children's Cough & Runny Nose Plus Acetaminophen.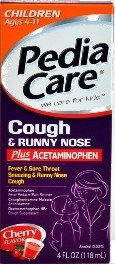 PediaCare® Children's Cough & Runny Nose Plus Acetaminophen is
specially developed for kids (ages 4-11) and provides safe and effective
relief for your child's cough, cold and fever symptoms.
Symptom Relief
PediaCare® Children's Cough & Runny Nose Plus Acetaminophen
temporarily reduces fever and relieves minor aches and pains, cough,
headache, sore throat, sneezing and runny nose. Kids also will enjoy the
tasty cherry flavor.
As always, please check packaging for proper dosage recommendations.
Disclosure: I am honored to be a 2012 paid brand ambassador for PediaCare. All opinions expressed are my own. For more information about PediaCare products, please visit their Facebook page: www.facebook.com/PediaCare
Disclosure: This blog post contains affiliate links. As an Amazon Associate, I earn from qualifying purchases.