I've been reading up a storm lately but have unfortunately had a few misses since we last chatted about books. I struggle with even sharing some of the bombs as I know a few of these books many of you loved. Make sure to let me know your thoughts in the comments section and definitley please share what you are reading now or might recommend. Here we go…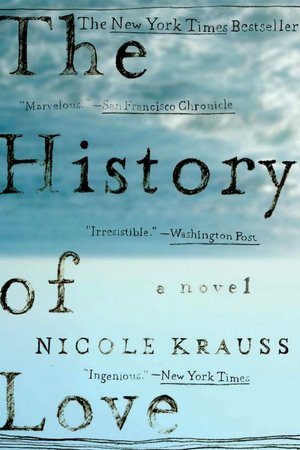 The History of Love by Nicole Krauss was a big surprise to me because I really did not love it. I feel like maybe I lost something important I should have caught in this book, as so many people have raved about it. I think the premise of the book is a beautiful one, and the writing was lovely, but I was lost the whole time and had to force myself to keep reading so I could try and figure out why this book was so loved. Maybe I'm not deep enough… or maybe I have too many distractions going on in my life to be able to focus solely on the plot of the book, but at this time I did not love it. I will say this reminds me of The Time Traveler's Wife and The Ordinary Sadness of Lemon Cake because those were two books everyone loved and I really didn't.
If you want a book that will make you laugh your head off, Bossypants by Tina Fey is the book for you. I actually listened to Bossypants via audio book instead of reading and highly recommend that experience as Tina Fey is the narrator, which makes the book even more fun. I'm not typically a "laugh out loud" person, but I found myself laughing uncontrollably at parts. If you are a mom, a woman, a human being… any or all of those… you will love listening to Tina tell her stories of rising to the top, impersonating Sarah Palin, being a mom, growing up, and more. I gave this one 4 Stars out of 5 on Goodreads.
I have read a few of Elin Hilderbrand's other books and know I can always turn to her for some good "chick lit", complex love and relationships kind of reads. The Island fits her style perfectly. The Island is a story about a mom, 2 sisters, and aunt, the men they've loved and lost, their support of each other, and their journey to move on with their lives – all while spending some time on a remote island off of Nantucket. I gave this one 3 stars on Goodreads. It wasn't knock your socks off great, but it was a good, solid book definitley worth reading if you like Hilderbrand's style.
As the mom of three girls, Dare Me by Megan Abbott, terrifies me. Dare Me is a haunting book about a group of high school cheerleaders and their twisted, tormented, crazy, messed up relationships with each other and their own bodies. Once you start reading it, you hope that the types of relationships these girls are having with their teachers as well as each other is not even close to accurate for how teens are today. Of course, it's a fiction book, but even with that the story could not be saved for me. I gave this one 2 stars out of 5 on Goodreads.
I'll start off by saying I love books by Diane Chamberlain. Her cover images always pull me in and her writing style just fits with what I love. Her book, The Midwife's Confession, is no exception. When midwife, Noelle, suddenly commits suicide, her two best friends set out to uncover what they might have missed in Noelle's life that could have indicated she was suffering. As they begin digging, they discover that Noelle has a surprising past she kept to herself, full of shocking secrets she's held onto for many years. Little by little, the two friends discover that Noelle was not the person they knew. She was haunted deep down by a secret she was too afraid to confess. I gave The Midwife's Confession 4 stars out of 5 on Goodreads.
That's it for now. Up next on my list to be read are:
By the same author as Gone Girl, I've heard Gillian Flynn's earlier novel Sharp Objects is even better! Since I really enjoyed Gone Girl, I can't wait to read this book.
The Orchard: a Memoir by Theresa Weir is a book I picked up on a whim at Target. I haven't heard anything about it, but I always love reading memoir's so I'm excited to see what this one is all about.
That's it for now. Make sure to tell me what books you've read lately as well as your opinions on any of the ones I shared above. For some of my prior Connect Through Reading posts including more recommendations, click here.
Remember, let's follow each other on Goodreads so we can continue to share book recommendations with each other! Happy reading!
Disclosure: This blog post contains affiliate links. As an Amazon Associate, I earn from qualifying purchases.