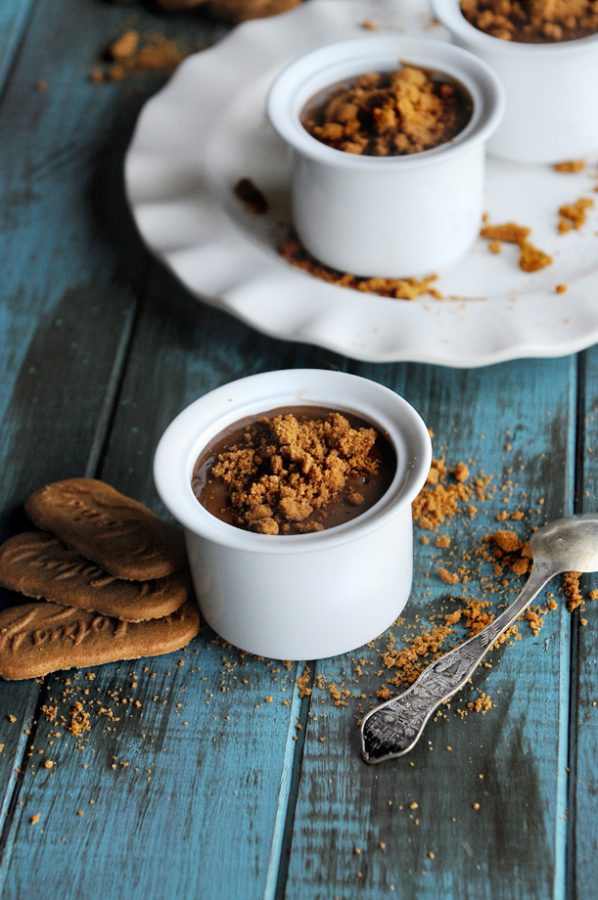 If you've been following me on Twitter, Facebook or Instagram you have probably noticed I've been going a bit crazy for Biscoff cookies lately. I first discovered their cookies when on a Delta flight. I was sitting next to a lovely lady and we both bit into our cookies and were immediately smitten. In fact, we then spent the rest of the flight trying to devise a plan to get the flight attendant to share more of his cookies with us. It worked. We each walked off the plane with a purse full of cookies to "take home and share with our kids". Ummmm…. my cookies didn't make it home, needless to say.
Two weeks ago I ordered a case of Biscoff Cookies from Amazon, only to discover from many of you that I might be lucky and find them in my local supermarket. Bad news… that was true and I now have access to Biscoff cookies within 3 miles of my house. I also have access to Biscoff spread. Yes! You heard me right. Biscoff Spread. Like the cookies, but in spread form. I have yet to spread the spread on anything. It has been a load onto a spoon on deliver to my mouth kind of treat. Don't judge until you've tried it, ok?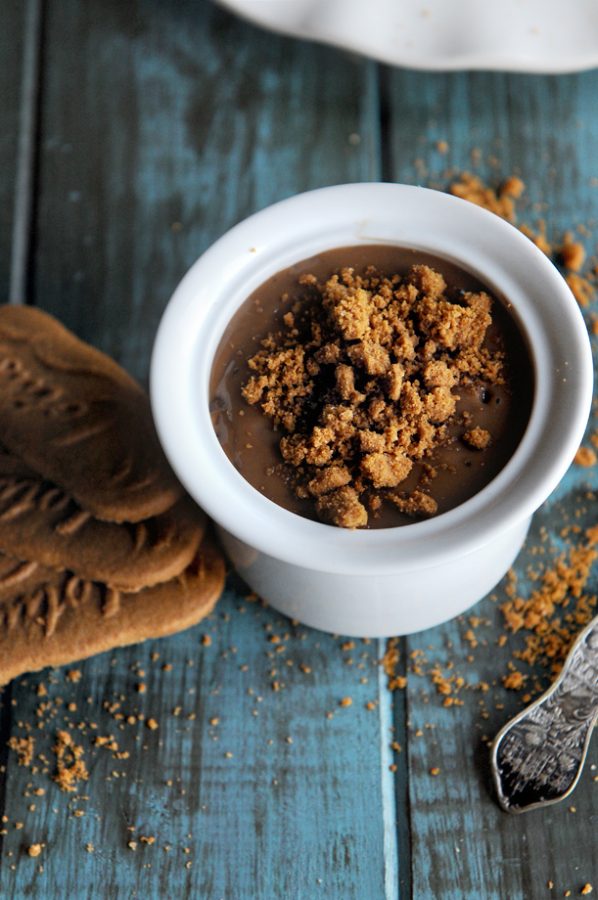 When the folks at American Express contacted me about creating some simple, 6-ingredients or less, dessert recipes I knew that at least one of those recipes was going to have to include Biscoff. I've been dying to do some recipe development using Biscoff, and this was the perfect chance. This creamy pudding created with Biscoff cookie spread is so indulgent, I can't stop sneaking bites of it from the fridge!
Share Your Best 6 Ingredient Dessert Recipe and Win a $600 American Express Gift Card!
To help celebrate the launch of the new American Express Blue Cash Preferred and Everyday cards we want to help consumers realize the potential of meals/recipes that can be made with 6 ingredients or less. When used responsibly, the new Blue Cash® Cards provide a simple way for shoppers to put cash back (up to 6%!) in their pockets as they shop for every day necessities.
Here's how you can enter to win a $600 American Express Gift Card:
Submit your favorite 6 ingredients or less dessert recipe in the comments section of this post below. It can be the actual recipe itself or a link to your favorite 6 ingredients or less dessert recipe. You may submit up to 3 recipes – so that's up to 3 chances to win the $600 American Express Gift Card.
All recipes must be submitted by midnight CST on Friday, August 19th. Winner will be chosen via Random.org. The winning recipe will be announced and featured on Dine & Dish on Friday, August 26th.
You don't have to share a new recipe… any old favorite will do!
For an additional entry:
Tweet the following and leave an additional comment on this post indicating you did so: Check out my best 6 ingredient dessert recipe on @dineanddish & enter to win a $600 gift card from @AmericanExpress http://su.pr/25VEAE
This is a sponsored post for American Express. I was given a gift card to cover the cost of ingredients used for recipe development.
Now, on to the recipe!! Just imagine how much Biscoff you could buy with a $600 American Express gift card!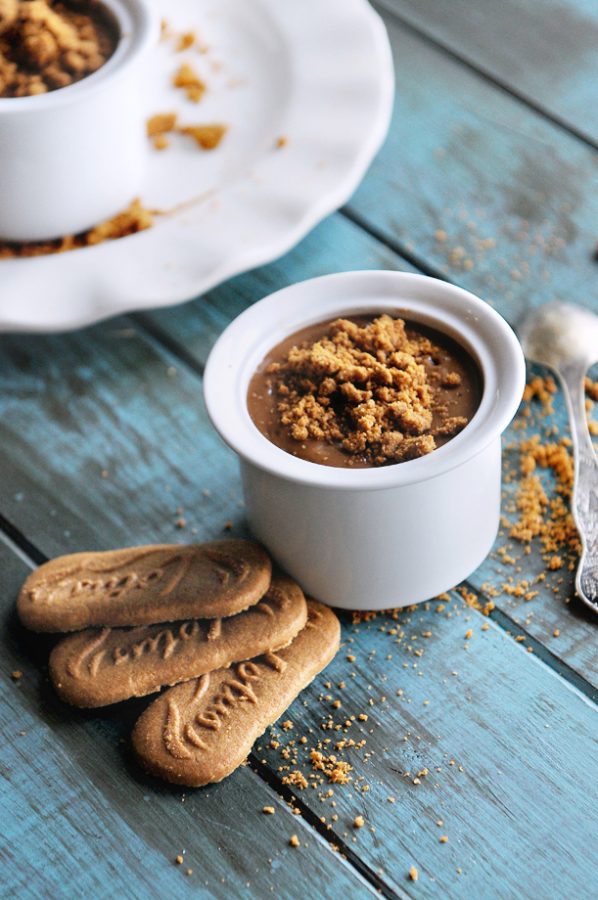 Recipe: Creamy Biscoff Pudding
3 Cups Whole Milk
1 3/4 cup Biscoff spread, divided (1 14oz container)
1/4 teaspoon Kosher salt
2 Tablespoons corn starch
2 Tablespoons cocoa powder
2 large yolks
Biscoff Cookies (optional, but highly highly recommended!)
Whisk together Milk and 1/3 cup Biscoff spread in a large pot over medium heat, until well incorporated.
In a small bowl mix salt, cornstarch and cocoa powder. Add to the pot. Increase heat to medium-high and whisk continuously until boiling. Keep whisking for an additional 3-5 minutes, until mixture is smooth. Remove pot from heat.
In a small bowl, whisk egg yolks. Temper them with 1/4 cup of pudding, and then add the tempered yolk mixture to the pot. Add remaining Biscoff spread. Whisk together until fully incorporated.
Spoon pudding into bowls and either serve hot, or place in fridge.
Optional – crumble Biscoff cookies on top of the pudding for extra yumminess!
I'm linking this post up to the I'm Lovin' It Roundup on TidyMom.
Disclosure: This blog post contains affiliate links. As an Amazon Associate, I earn from qualifying purchases.