My October batch of books includes book reviews of several genres, you'll want to read, stat!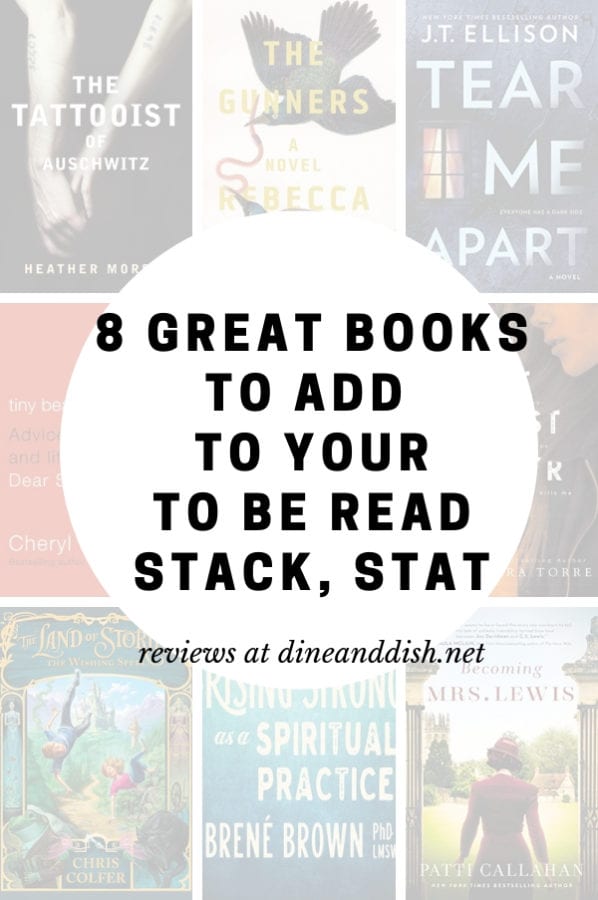 Dear friends,
I can't believe it's December and I'm just now sharing reviews of the books I read in October. What can I say? I've been too busy reading!
This past October I read 8 books from a few different genres. Young adult, historical fiction, personal development, contemporary fiction, mystery/thriller and contemporary fiction. My reviews today have a little something for everyone! I have some more great reviews coming up soon for my books I read in November, but I wanted to make sure my October reads got the attention they deserved.
Let me know if you've read any of the books I'm sharing today or if you have any must read books I should add to my list!

BEFORE WE START, IF YOU LOVE CHATTING BOOKS…
Let's be friends on Goodreads! In addition make sure to follow me on Instagram to get recent updates on books I'm loving. Books are my favorite thing to chat about, so anytime you want to talk about what you've read, reach out! I'm always looking for recommendations from friends and willing to share what I love as well. Now, let's move on to my October reads.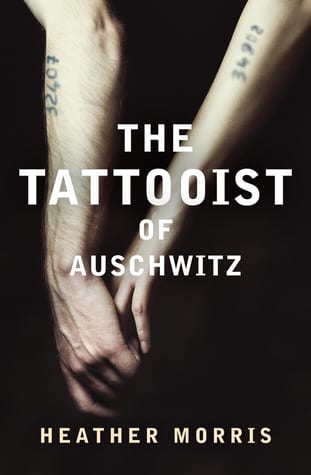 The Tattooist of Auschwitz is a historical fiction novel based on a true story of Lale Sokolov, an imprisoned Jew at Auschwitz. When it's discovered that Lale speaks multiple languages, he is forced to become the person who tattooed the numbers on prisoners. Children, women, elderly…he witnessed the barbaric treatment of so many of the prisoners. Lale eventually believes it's better that he is doing this job versus one of the captors, as he at least was able to show compassion to those when they needed it most.
This story is told from the perspective from Auschwitz I have never heard and I'll admit to it being difficult to read at times. It is a heartbreaking story as well as a story of love, hope and survival. The Tattooist of Auschwitz was a 5 star read I'd definitely recommend. You can buy The Tattooist of Auschwitz by clicking here or add it to your shelf on Goodreads by clicking here.
Fans of the 1980's hit movie, The Big Chill, will love The Gunners by Rebecca Kauffman. After spending decades apart, 6 close childhood friends come together for the funeral of one of their friends who had committed suicide. Known as The Gunners, the group spends the weekend after the funeral dissecting what could have possibly driven their friend to kill herself. Each friend reflects back to the past, revealing secrets, assuming individually they were responsible for their friends death. Lifetime secrets that have burdened the members are revealed and it's discovered that there's a lot more to their history than each ever knew.
The Gunners is a beautiful story of friendship and forgiveness. I gave this book a 4 star rating on Goodreads. You can buy The Gunners on Amazon by clicking here or add it to your shelf on Goodreads by clicking here.


Becoming Mrs. Lewis is a beautiful historical fiction novel about the unique relationship between Joy Davidman and author CS Lewis. What started out as merely a relationship via letters, discussing spirituality, turned into a beautiful friendship between two people who seem destined to be together.
Lewis and Davidman shared a love for the written word and the intellectual capacity to keep each other mesmerized as they talked books, life philosophy and spiritual awakening. As the story unfolds, what is once only a close friendship very slowly reveals itself to be so much more – a relationship of deep love and mutual admiration. I gave Becoming Mrs. Lewis 4 stars. You can buy this book on Amazon by clicking here or add it to your shelf on Goodreads by clicking here.
\


If you are looking for a great thriller, look no further than Tear Me Apart by JT Ellison. In Tear Me Apart Olympic skiing hopeful, Mindy Wright, becomes seriously injured after a competitive skiing accident. During surgery to fix her leg doctors discover she has a severe form of leukemia and needs a life saving stem cell transplant. When both of Mindy's parents are tested and neither is a match, Mindy discovers she's not their daughter. The search to find the truth about her parents (and a donor match) uncovers more and more lies.
Readers will love the twists and turns of this quick read. I gave Tear Me Apart 4 Stars on Goodreads. You can buy the book on Amazon by clicking here or add it to your shelf on Goodreads by clicking here.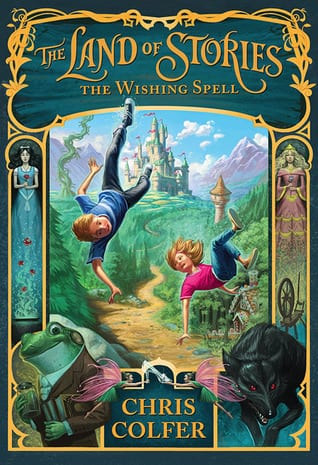 I bought The Land of Stories series at the beginning of the summer in hopes of reading them with my kids. Time got away from us and the series got pushed aside until this fall when we finally picked up book #1, The Wishing Spell. Written by author and actor Chris Colfer (from Glee fame), The Wishing Spell follows along as Alex and Conner Bailey are magically transported into their favorite fairy tales through a beloved book of classic tales given to them by their grandma.
Fans of The Chronicles of Narnia, Harry Potter and Percy Jackson will love these fantasy fiction books. If you have a reader on your list to buy for this year, I can't recommend this series for young to tween readers enough (although as an adult, I loved it too!). I gave The Wishing Spell 4 stars on Goodreads. You can purchase the books on Amazon by clicking here or add them to your shelf on Goodreads by clicking here.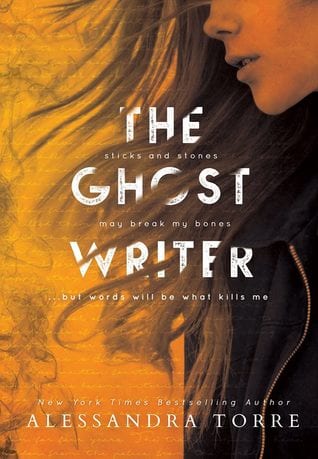 In The Ghostwriter, a best selling romance writer (Helena Ross) is diagnosed with cancer and is given just a few months to live. Prior to her death, she has one last story to tell – a twisted, suspenseful story of her hidden past. To assist her with writing her final story, she hires a Ghostwriter – who just happens to be one of her biggest rivals in the industry. As the story unfolds Helena is forced to confront and divulge pieces of her past she's hidden far away.
Alexandra Torree apparently writes romance novels, but this is far from a romance novel and is full on suspense/thriller. I gave The Ghostwriter 3 1/2 stars – which means I enjoyed it and recommend it. You can buy this book on Amazon by clicking here and on Goodreads by clicking here.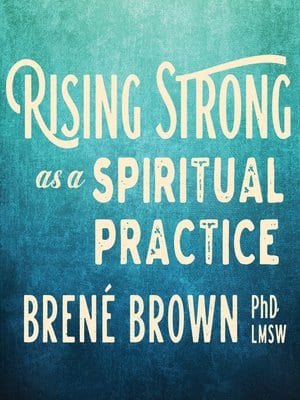 Rising Strong as a Spiritual Practice is an audiobook only follow up to Brene Brown's bestselling book, Rising Strong. If you are looking for some quick nuggets of practical wisdom from Brene Brown, I can't recommend this audiobook enough. Brown digs in deep to talk about spirituality, vulnerability, grace, acceptance and more. This audio was just what I needed to hear at exactly the right time, and will be a resource I definitely turn to again and again.
I gave Rising Strong as a Spiritual Practice 5 stars on Goodreads. You can purchase the audiobook on Amazon by clicking here or add it to your shelf on Goodreads by clicking here.


This October, I had the amazing opportunity to hear Cheryl Strayed speak at an author event. If you read her book, Wild, then you can only imagine how inspiring it was to hear Strayed recount her adventures and lessons learned in person.
Tiny Beautiful Things is a series of "Dear Abby" type letters to Strayed, who was the voice behind the advice column, Dear Sugar. In her responses to the letters, Strayed touches on some pretty tough topics, but does so with a raw honesty you'd only expect from someone like her. In addition, Strayed uses her own stories and life experiences to further relate to the letter writer. Absolutely no topic is off the table, so readers who find it uncomfortable to talk about topics that may be considered taboo will want to avoid this book. You can purchase Tiny Beautiful Things on Amazon by clicking here or add it to your shelf on Goodreads by clicking here.
That's it for my October book reviews. I'll be back soon to share the great books I read in November (I can't wait – there's some really good ones!)
LEAVE A COMMENT LETTING ME KNOW WHAT GREAT BOOKS YOU'VE READ LATELY!
Disclosure: This blog post contains affiliate links. As an Amazon Associate, I earn from qualifying purchases.