A roundup of 8 simple and delicious slow cooker recipes featuring pork from bloggers you love and the Ohio Pork Council!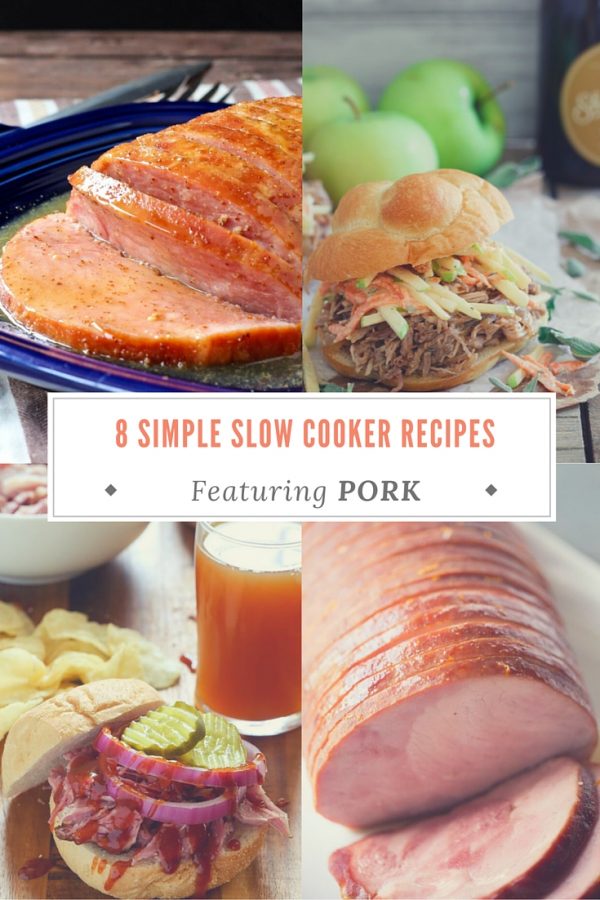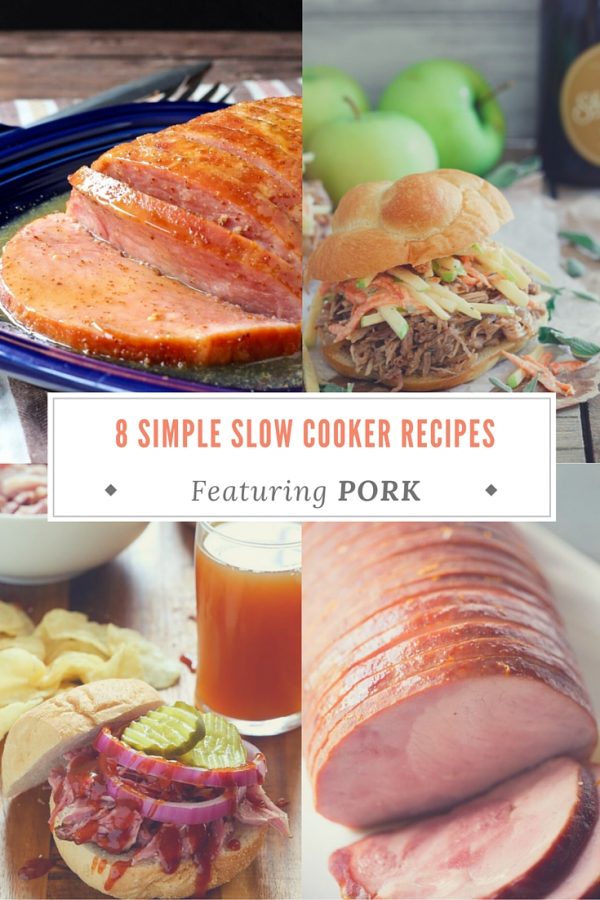 Raise your hand if you are like me… on days when you use the slow cooker, you feel so proud of yourself. It's like for once, you REALLY have your act together. I absolutely love my slow cooker (this is the one I currently use) and I feel like such a rock star when I remember to put ingredients in it in the morning, and a ready meal appears at night in time for us to sit down for dinner. I don't often get to feel like a rock star parent (just ask me how many times I've put ingredients IN the slow cooker and forgot to turn it on… ooops!), so when I do, it's a wonderful thing.
Today, I've partnered with 8 wonderful bloggers, my friends at The Ohio Pork Council and the Ohio Soybean Council to bring you a roundup of simple slow cooker recipes featuring pork. These recipes are so easy and amazingly good, you'll feel like a rock star each time you prepare one in your slow cooker to feed to your family.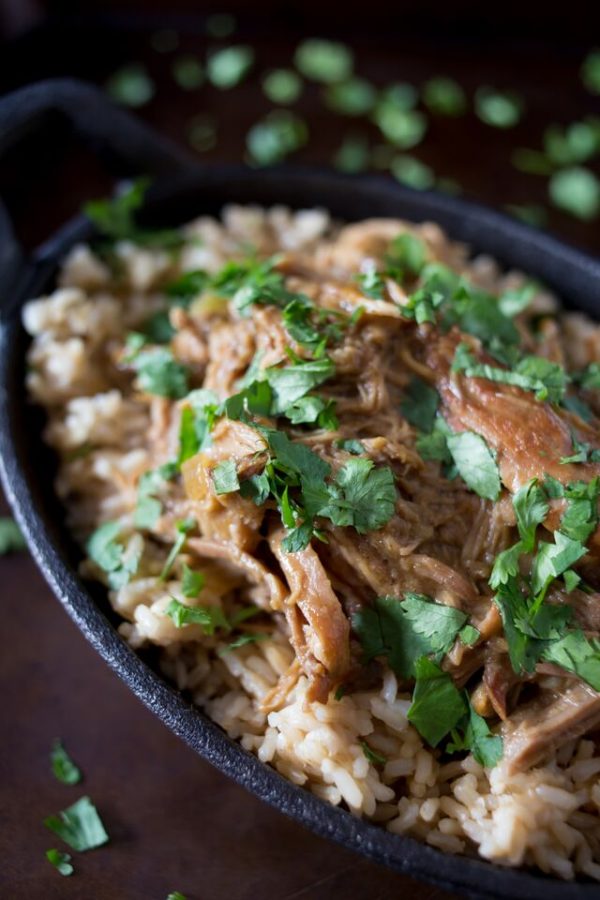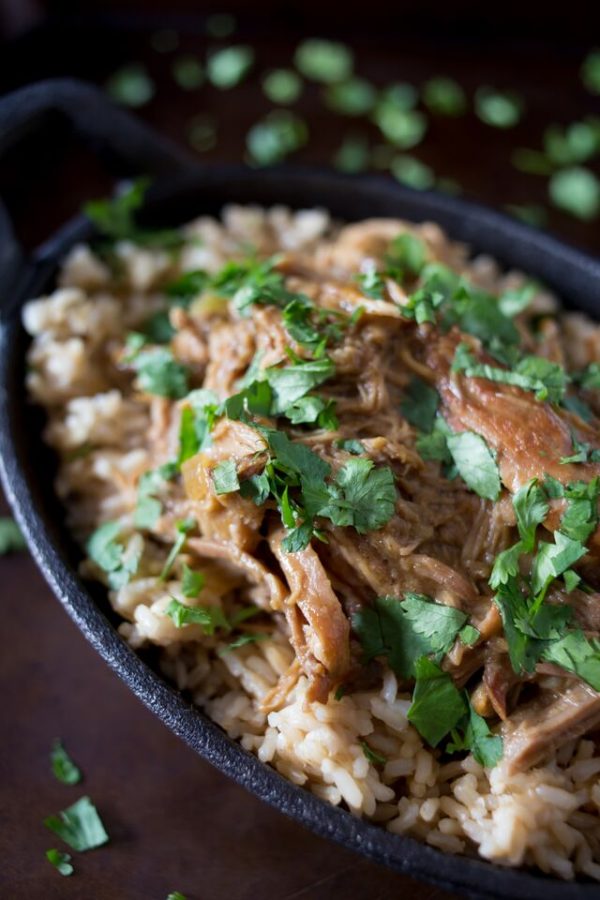 A 5-pound bone in pork shoulder is the star of this recipe from Nutmeg Nanny. Tender and fall off the bone perfection is the result after a low and slow day in the slow cooker. Brandy suggests serving this Slow Cooker Honey Mustard Pork on a bun or even better, over rice! Check out the recipe over at Brandy's site, Nutmeg Nanny.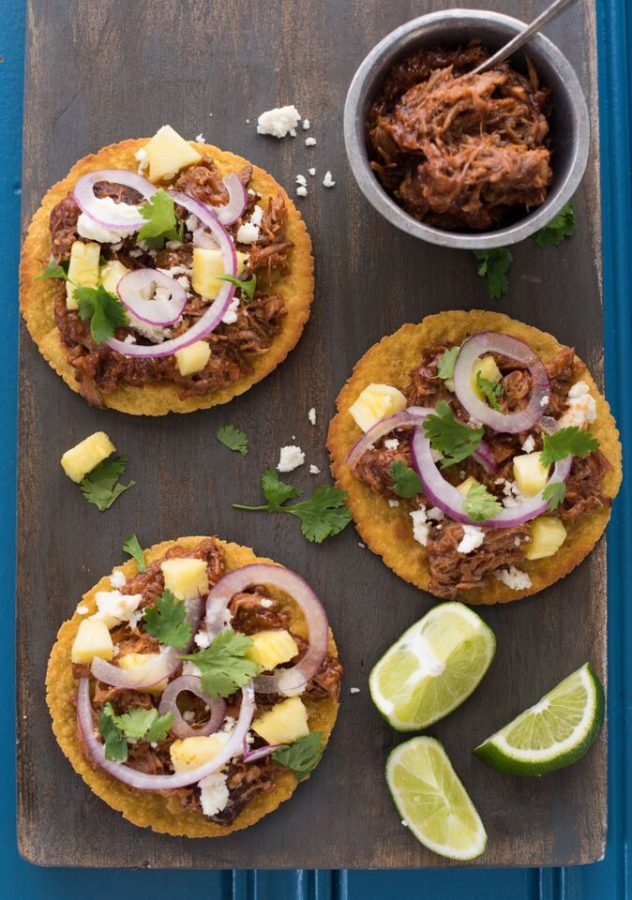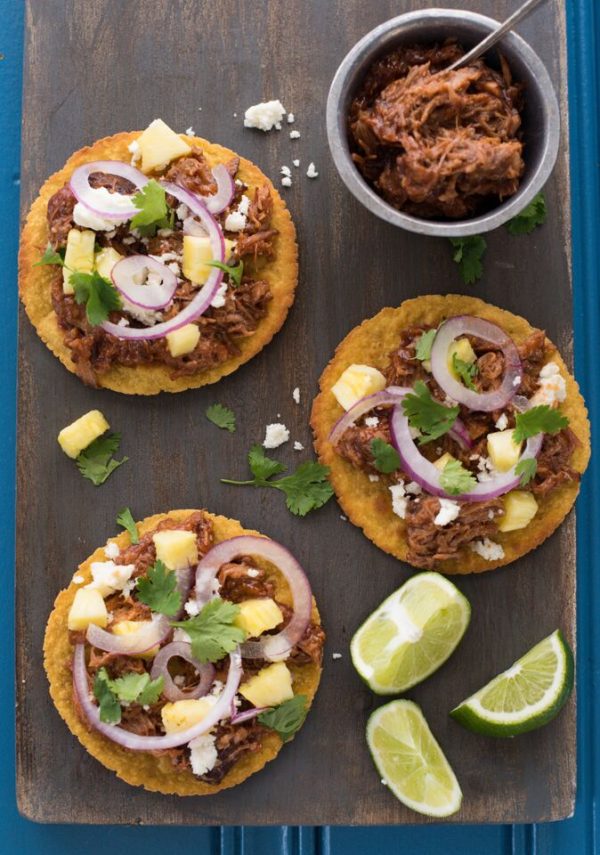 This recipe from Foxes Loves Lemons takes me away on those busy weeknights when I'd rather be sitting on the beach instead of shuffling kids around town to various activities. If I can't get myself to Hawaii at least I can savor some of those delicious tropical flavors! Find Lori's Hawaiian Pulled Pork Tostada recipe on her blog, Foxes Loves Lemons.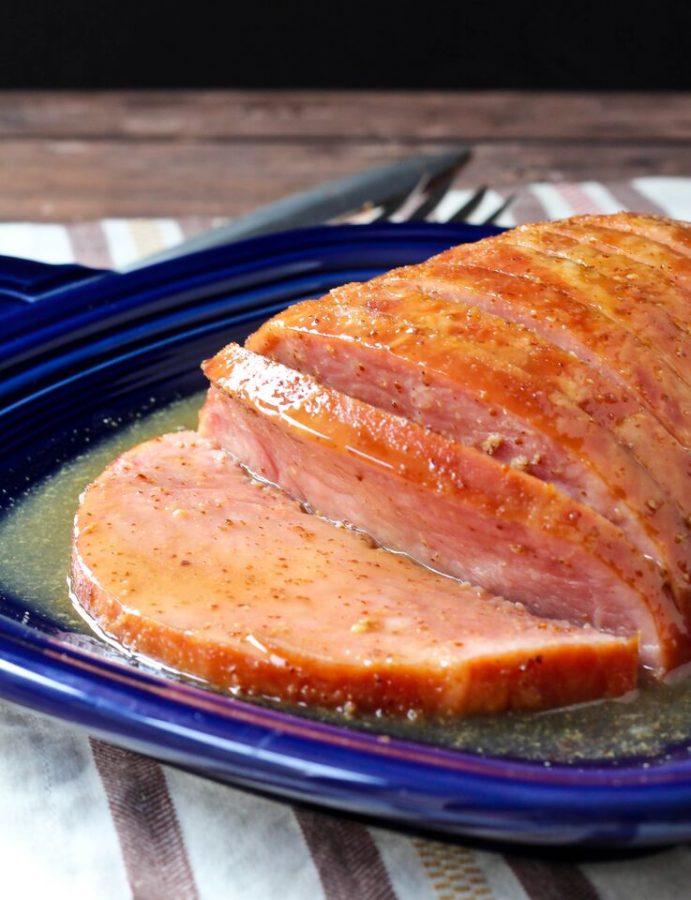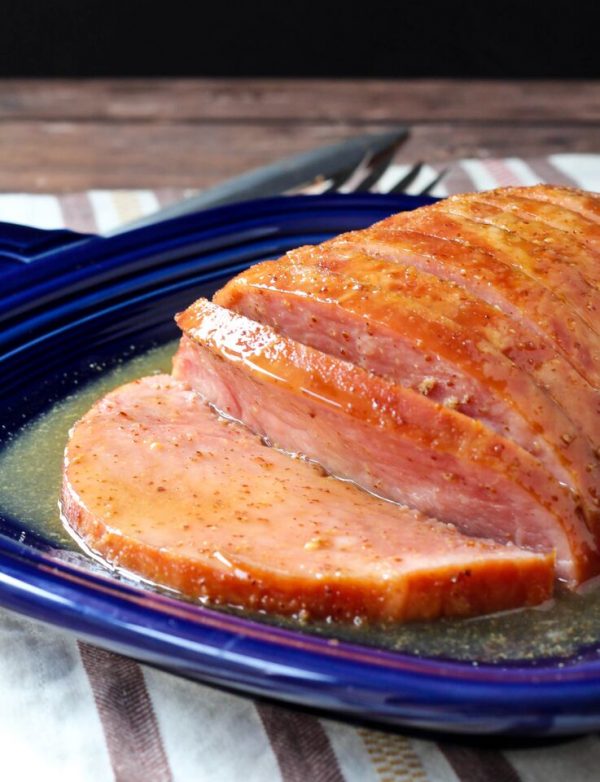 I rarely make ham at home, unless it's a holiday, and I have no idea why because we love it and it's so easy! I'm taking a cue from Rachel and I am going to make this flavorful ham recipe in my slow cooker. The combination of maple syrup and dijon mustard is a definite winner for a family friendly, weeknight meal. Check out the recipe for 5 Ingredient Slow Cooker Maple Dijon Ham from Rachel Cooks.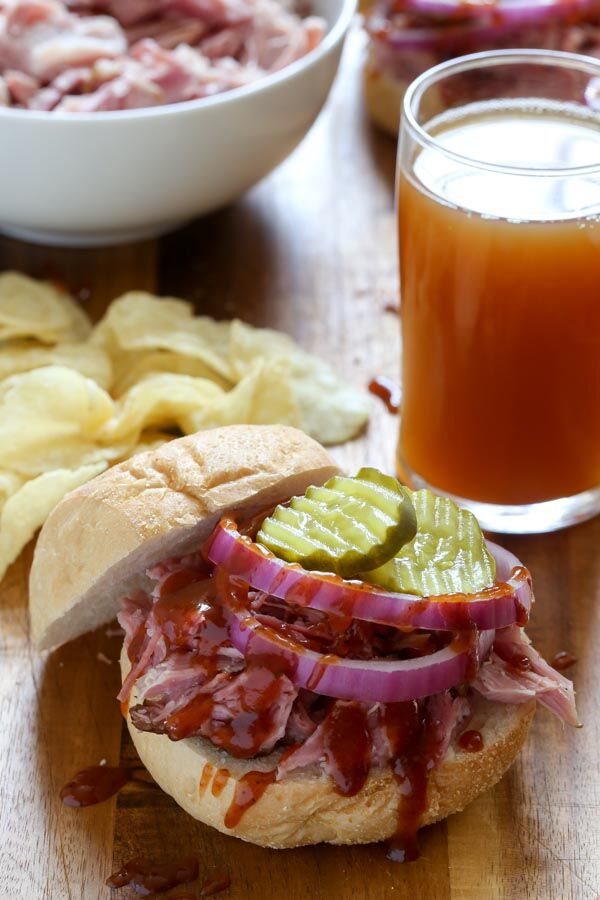 You know when your family of 5 eats every last morsel of a meal, you've hit a dinnertime home run. That's what happened with Rachel when she served up these pulled pork sandwiches on a busy weeknight! Not a single nibble was left. Considering the slow cooker did most of the work, that's definitely a busy weeknight dinner success story! You can find the recipe for Slow Cooker Apple Cider Pulled Pork on Baked by Rachel.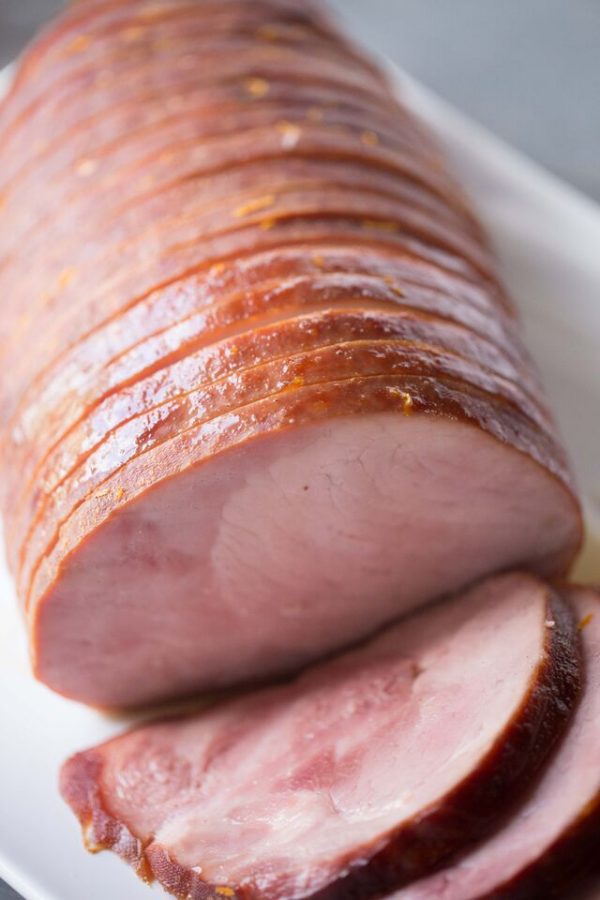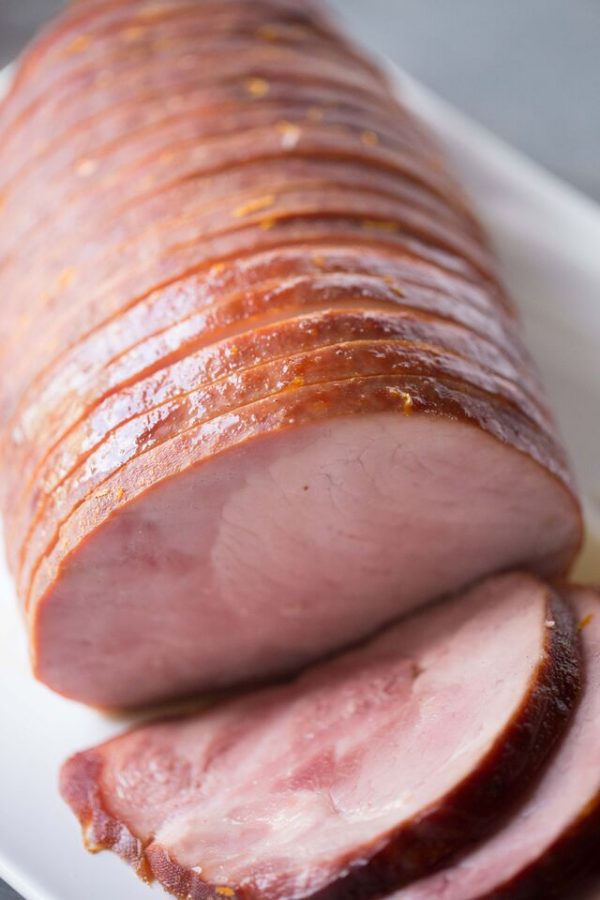 Again, ham… why don't I make you more often? Especially since you are so very easy to make? This slow cooker ham recipe from Lemons for Lulu looks like a lifesaver for those crazy, busy weeknights! The tangy and sweet apple ginger glaze gives it an extra boost of flavor to make it something extra special. You can find the recipe for Apple Ginger Slow Cooker Ham over on Lemons for Lulu.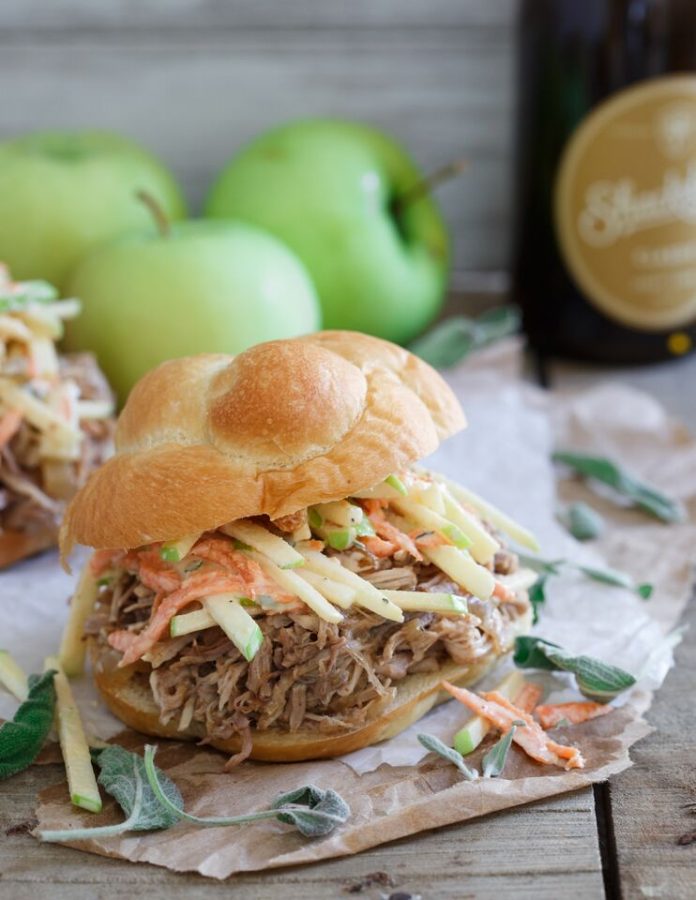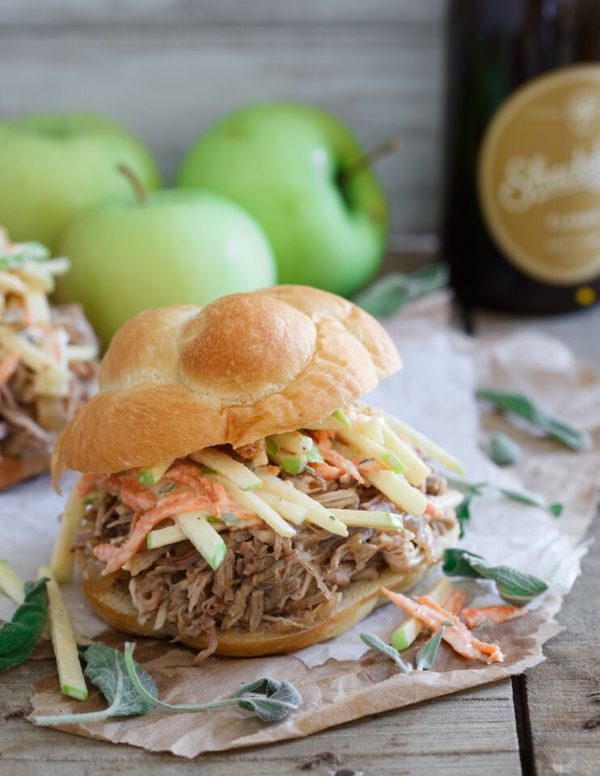 This recipe from my friend Gina proves that sandwiches don't have to be boring at all! She cooked a bone-in pork shoulder with some apples and seasonings low and slow all day to create the pulled pork, then made sandwiches topped with this flavorful carrot apple slaw. How smart is that? You can find the recipe for BBQ Apple Pulled Pork Sandwiches with Carrot Apple Slaw over on Running to the Kitchen.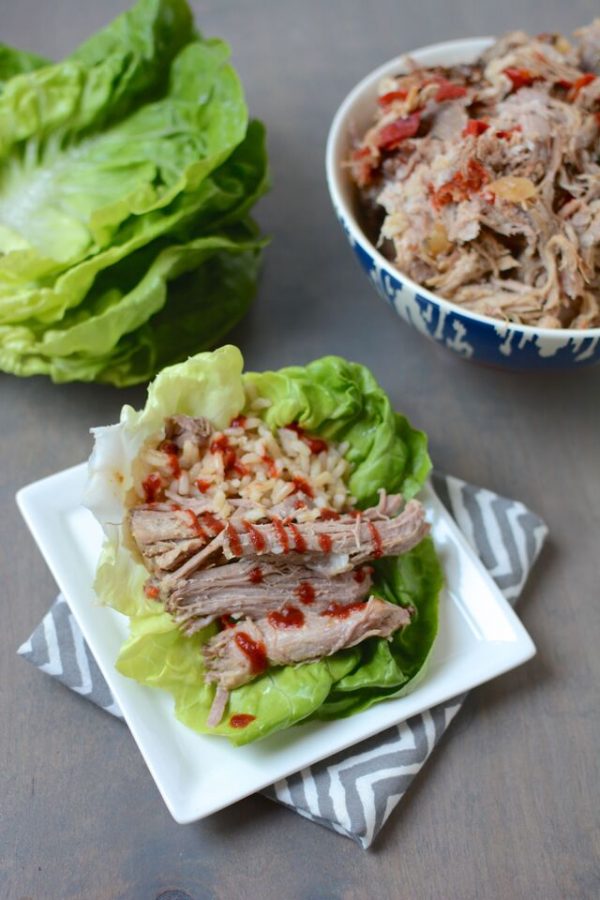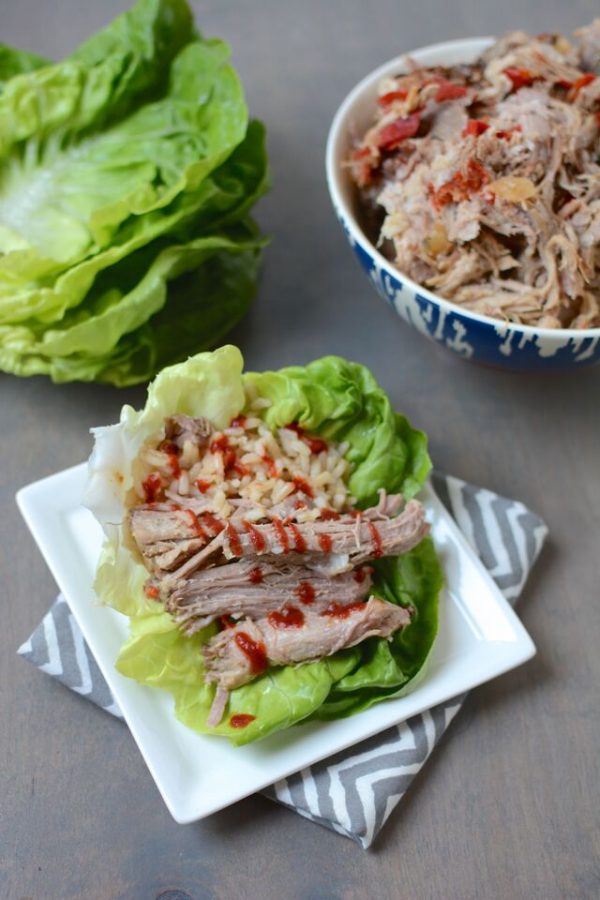 What I love the most about this slow cooker pulled pork recipe from Lindsay at The Lean Green Bean is that instead of making a traditional pulled pork sandwich, she turned her slow cooker creation into pulled pork lettuce wraps with rice. This option goes great with the Asian inspired flavors in this recipe, but I bet would work well with other flavors as well! So smart! You can find the recipe for Slow Cooker Asian Pulled Pork over on The Lean Green Bean.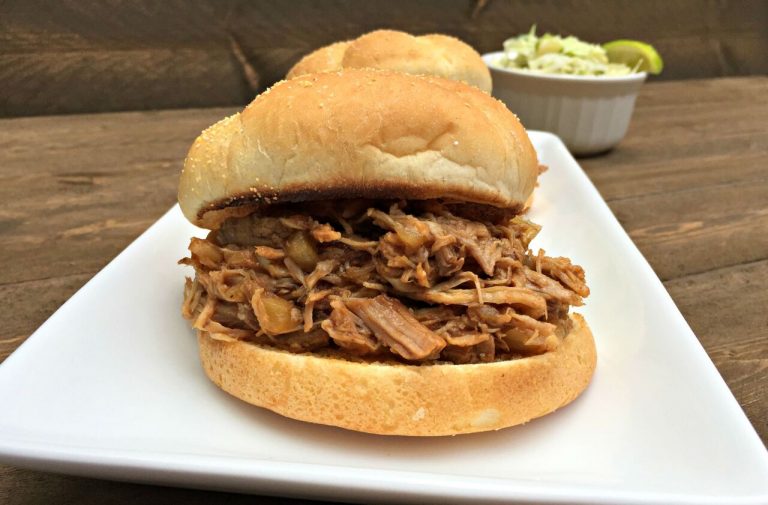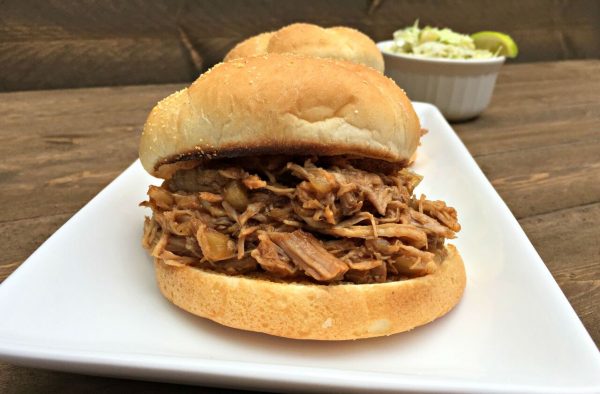 Here's another quick and easy dinner idea for a crazy weeknights. Simple combine your pork shoulder with pineapple bits and other spices and seasonings, let it cook all day in your slow cooker, and at dinnertime you can sit down to these fabulous sandwiches! Kristy also suggests topping a salad with this pulled pork creation or wrapping it up in tortillas. All great ideas for mixing things up! You can check out the recipe for Slow Cooker Hawaiian Pulled Pork over on Chocolate Slopes.
I hope this roundup of wonderful slow cooker recipes featuring pork has inspired you to save yourself a little time and to try cooking pork in the slow cooker more often!

For more great recipes and to find out more about Ohio Pork, visit the Ohio Pork Council website!
Disclosure: Thank you to the Ohio Pork Council and the Ohio Soybean Council for sponsoring this campaign. All opinions expressed are my own.