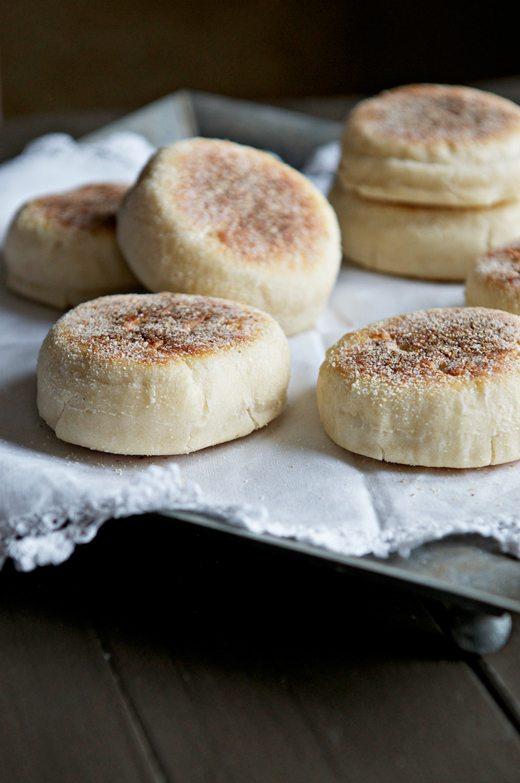 I have a confession to make. I Love, with a capital L, Sausage Cheese McMuffins from McDonald's.
I blame it on Leah. This love began when I was pregnant with her. I couldn't stomach meat of any kind, but for some reason craved Sausage Cheese McMuffins like they were going out of style. It was probably a good thing McDonald's only had a short time window for breakfast, or I'd have a perpetual spot in their drive thru.
Pregnancy came and went but my craving for the Sausage Cheese McMuffins stuck around. Seriously, isn't it a perfect little breakfast idea? Hand held, with sausage and cheese (a breakfast combo of champions) and super tasty.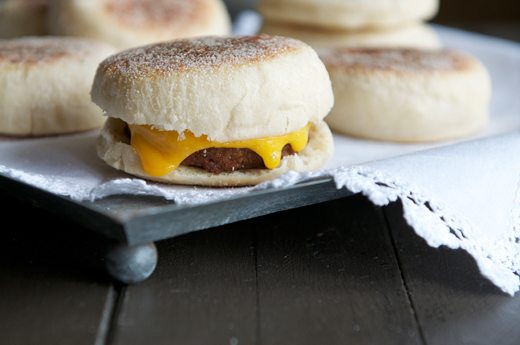 I hate giving up money to McDonald's though, especially when I know I can make something better at home. Enter Homemade English Muffins, made simple in the bread machine. Seriously, friends… I took one bite and wanted to kick myself for not making these at home sooner. You can't get ANYTHING close to these at the super market. If you can, I sure haven't found them on any of my store shelves.
So, here you have it…breakfast, lunch or dinner right here, in your own kitchen, with your very own Sausage and Cheese on Homemade English Muffins. Enjoy!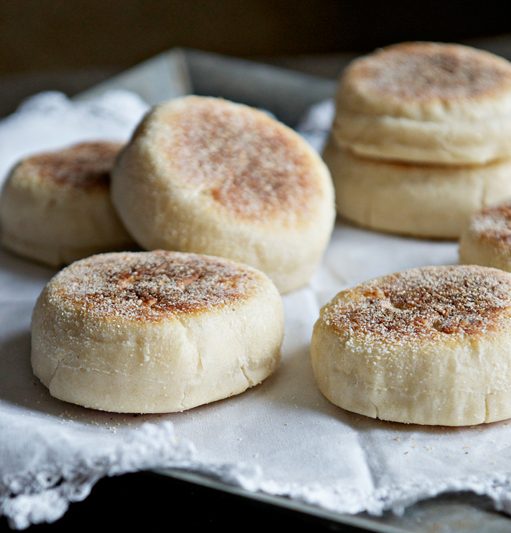 All this talk of sausage makes me think of my favorite Kansas Pork Farmers and the awesome tailgate giveaway the Kansas Pork Association has going on right now! You have until September 26th, 2012 to head over to the KSPA Facebook page for a really great tailgating giveaway they have going on right now! This $800 giveaway includes (4) tickets to the KSU vs KU football game, a Weber Q 300 grill, 4 fold-able lawn chairs, a Coleman cooler, grilling utensil set, digital probe thermometer, digital pocket thermometer, marinade injector, rib rack, 6 different types of rub, 2 types of BBQ sauces, a ton of other stuff and $50 worth of pork coupons.This is one game they won't want to miss!
Homemade English Muffins for the Bread Machine
Homemade English Muffins for the Bread Machine. Recipe from
Food.com
For the Sausage and Cheese "McMuffin", simply toast and butter a sliced English Muffin, top with one pork sausage patty and a slice of Cheddar or American cheese.
Ingredients
1

cup

milk

3

tablespoons

butter

1

egg

1/2

teaspoon

salt

2

teaspoons

sugar

3

cups

all-purpose flour

1 1/2

teaspoons

dry yeast

I recommend Red Star Yeast

cornmeal
Instructions
Place ingredients except the cornmeal in your bread machine in the order recommended by the manufacturer.

Choose the dough cycle setting and start.

Once dough cycle is complete, dump out the dough onto a surface with a light coating of cornmeal. (Dough will be somewhat wet...that's good!)

Sprinkle a small amount of cornmeal onto each side of the dough.

Using your hands, flatten out the dough into a 1 inch thick rectangle.

Cut into 8 to 10 rounds.

Place rounds onto a cookie sheet, cover and let rise for 20 minutes.

Heat a griddle to 350°F. Place dough rounds onto hot griddle and cook for 7 minutes on each side or until golden brown.

Note: Once flipped you'll notice they've puffed up some... I used a spatula and slightly flattened them)